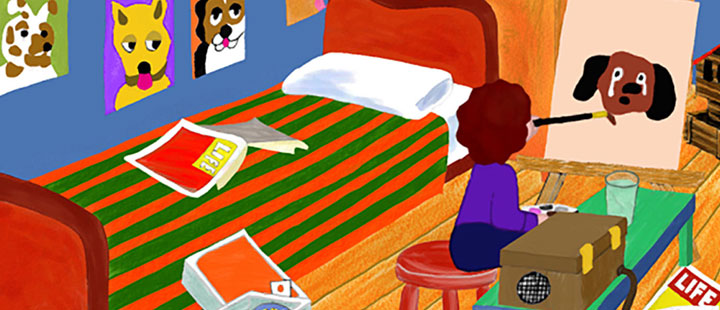 Friday staff pick: I Want a Dog
Wouldn't you love just 10 more minutes to finish preparing supper uninterrupted?
Since I started working at the NFB a few months ago, I've been rediscovering the huge range of films online and for platforms like the iPad, iPhone and Android, including several that made me laugh years back.
Now that I have 2 children, I share my discoveries with them. Or do they lead me to discover new movies?
This week I'd like to suggest my daughter's favourite: I Want a Dog. I can't tell you how many times she's watched it.
It's the story of a little girl named May who does everything in her power to get a dog. Will she ever have a dog of her own? Children and children at heart alike will love it.
I guarantee you'll have more than enough time to finish preparing your supper! The kids will want to watch it over and over again. Not just this movie, either. They'll soon figure out how to navigate from one to another. And check out the Kids' Movies channel for all kinds of new suggestions.
Have a good week!
Mélanie Dubois
Project Manager, ScrumMaster
I Want a Dog , Sheldon Cohen, provided by the National Film Board of Canada