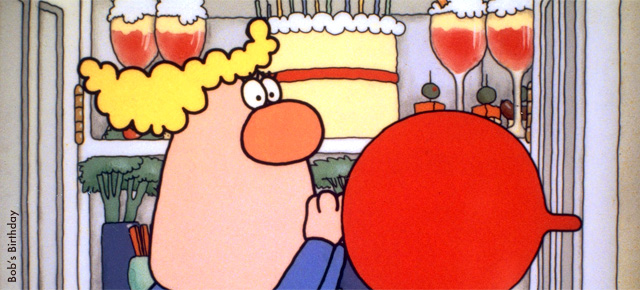 Roddy McManus to head NFB Animation Studio
Our English-language Animation Studio will soon have a new executive producer. Starting August 8, Roddy McManus will succeed veteran animation producer David Verrall as head of our Montreal-based animation studio.
McManus has been producing animation for the Canadian and international markets in both English and French for 20 years.
Most recently, he was executive producer at POP6 (from 1999 to the present), where his most recent credits include producer on Transgression, a Spain/Italy/Canada feature co-production; co-producer of Ultramarines: A Warhammer 40,000 Movie, a U.K./Canada animated feature; executive producer, writer and story editor on Zooville, a mixed media/animated series for the web, the iPhone and television; and executive producer and story editor on the animated series Inuk.
McManus' previous positions include producer/director at Jazz Media Network (1997–1999) and Behaviour Entertainment (1996–1997), director of production at Discreet Logic (1994–1996), and producer for special projects at Softimage (1992–1996).
From 1986 to 1989, he worked at the NFB marketing animation, children's programming and documentaries, an experience he said was instrumental in his decision to become our animation producer.
David Verrall is retiring from the Film Board after a 34-year career (including 14 years as executive producer), during which he produced or executive produced over 240 films.
As producer, Verrall won an Oscar for Alison Snowden and David Fine's 1993 short Bob's Birthday. As head of the Animation Studio, he also executive produced two more Oscar-winning shorts: Chris Landreth's Ryan (2004) and Torill Kove's The Danish Poet (2006).