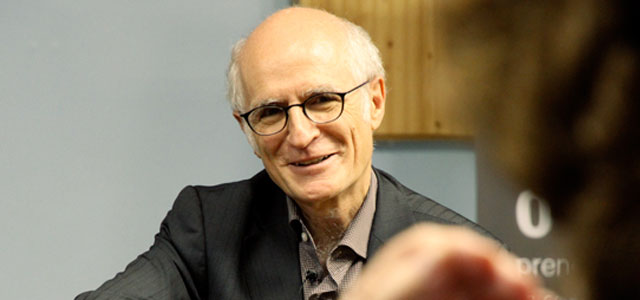 The NFB Tour resumes in October
In late 2010, we launched the NFB Tour, a series of town-hall style meetings across the country during which Tom Perlmutter, head of the NFB, met with a variety of people to discuss the new directions we're heading in, take questions and talk about ways in which we can better interact.
The tour went on hiatus right before the new year, and now we're getting ready to resume, and conclude, the last two legs of the tour in October. There will be one stop in Montreal (October 18) and another in Toronto (October 20).
Very soon, we will publish the times and locations for these final two stops. If you're in the area, we hope you'll join us. In the meanwhile, you can read about past meetings here.