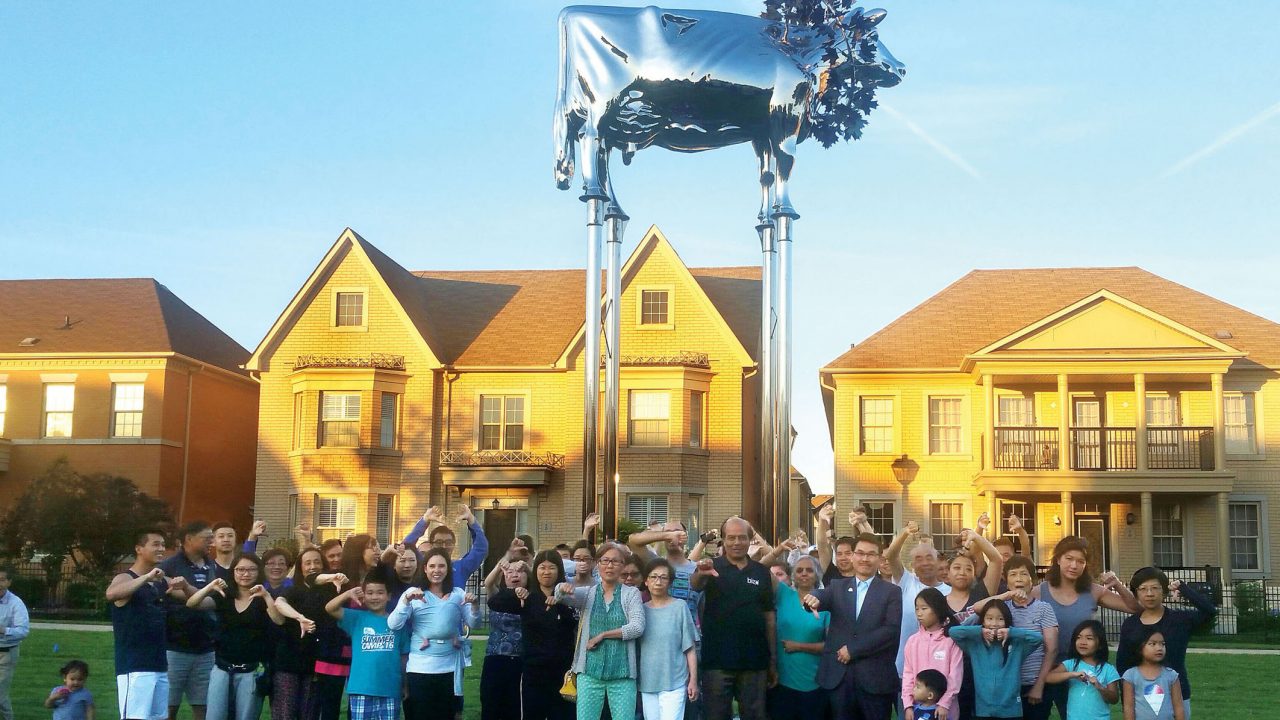 What Is the Role of Public Art?
Charity is an interactive documentary that explores the controversy and bureaucracy surrounding the issue of an oversized chrome cow being placed in Markham, Ontario, a suburban neighbourhood 30 kilometres northeast of downtown Toronto. The installation of the sculpture was intended as public art and paid for by the developer. Markham residents, however, were not given a say in the matter.
As a result, the homeowners of Markham began campaigning for the removal of their eight-metre-high bovine neighbour. The artist collective of Parastoo Anoushahpour, Faraz Anoushahpour and Ryan Ferko found in this story important questions about the identity of a place and who determines it.
Charity is the result of a partnership between the National Film Board of Canada (NFB) and the Museum of Contemporary Art Toronto (MOCA). The initiative was created with a view to work with practitioners from outside the two organizations' normal spheres of influence and to engage new audiences from adjacent fields. It also aims to explore how our cities are changing and how we are finding ways to adapt to this massive societal transformation. The piece considers the broader forces at play in our municipal democracies and the challenges of representing multiple subjective experiences and histories simultaneously. This is set against the backdrop of an ongoing conversation about the role of public art and the ways that it overlaps with development and private property, as well as the narration of land and histories.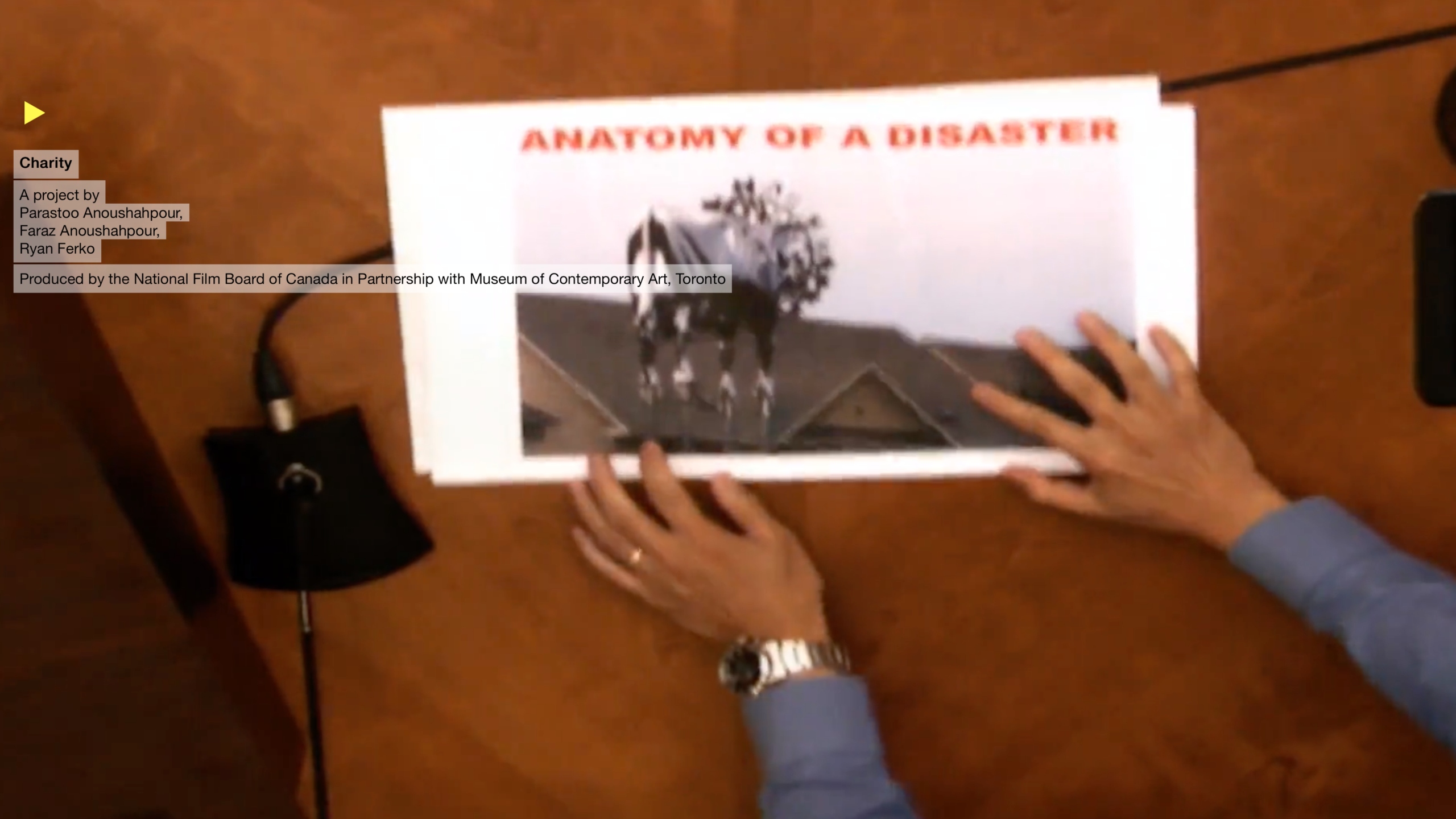 The power of collaboration
Both the NFB and MOCA have long traditions of seeking out new media, technologies, and collaborators to reflect our ever-changing collective culture. The NFB regularly works with imagineNATIVE, the world's largest presenter of Indigenous screen content, and recently collaborated with several Canadian creators to develop The Curve, an online platform featuring stories on the experience of living through the COVID-19 pandemic. MOCA recently collaborated with the New Museum in New York and the European Organization for Nuclear Research (known as CERN), based in Geneva. MOCA also runs an online platform, Shift Key, launched in spring 2020 to showcase and support artists in a time of lockdown measures. After curating the first six months, the MOCA team is now inviting guest curators to continue to nourish the program with relevant artworks that can be shared online to watch for free. The videos are currently posted and accessible for a period of one month
"When COVID-19 hit, NFB and MOCA began discussing ways to engage and challenge contemporary artists to consider works that could exist outside of the traditional physical gallery space and speak to how we will connect and experience media and art in a post-COVID world," says Jeremy Mendes, producer of Charity.
Working in unison, the two organizations selected the artist collective of Parastoo Anoushahpour, Faraz Anoushahpour and Ryan Ferko to develop the project, which had already been under way in one form or another since 2013. "We considered three different artists who we wanted to work with and asked them to pitch an idea," says November Paynter, artistic director at MOCA. "We ultimately commissioned Charity because it cleverly dealt with current themes like changing suburban spaces. The artists also showed a keen interest in expanding their practice from straightforward video to something digital." Jeremy Mendes concurs: "We loved the idea that it had so many of the elements that we normally put into a documentary, yet the perspective was completely fresh."
Exploring new cinematic technologies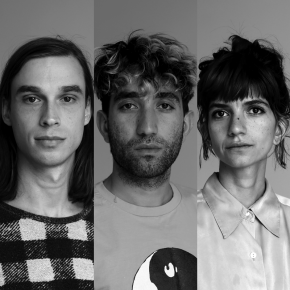 Parastoo Anoushahpour, Faraz Anoushahpour and Ryan Ferko have been working as a collective since 2013, uniting their backgrounds in architecture, theatre design, and history to produce works that tackle issues of place. Charity is the first project in which they explore interactive 360° video and photogrammetry, a technique that uses photographs for mapmaking and surveying.
"We were provided an opportunity to shift our way of working, while also being careful to ask what elements needed to be in the audience's control, and what needed to be shaped and formed by an intentional narrative. The interactive elements, we hope, add an expanded layer to this narrative form, without distracting or digressing too far away from the story at hand," says Parastoo Anoushahpour.
The decision to work with 360° video and photogrammetry came from the artists going to open houses and looking at real-estate listings in the Markham area as part of their research. "We are often drawn to the kinds of images that are produced in a sort of utilitarian and functional way from within the places that we work with," says Faraz Anoushahpour.
A local story relevant to all Canadians
On the surface, the story of Charity seems specific to the suburban development in Markham, Ontario. However, the web documentary resonates with larger issues about identity, belonging, and self-representation in suburban environments throughout Canada, in particular, and North America in general. As cities like Toronto continue to become prohibitively expensive to live in, suburbs continue to proliferate and expand.
"It remains expensive to buy a house in the suburbs as well, and within these large homes are often multiple generations of families. On land that was entirely owned by one man who immigrated from Slovakia in the 1950s, now live hundreds of families, many of whom are themselves first- or second-generation Canadians," says Ryan Ferko.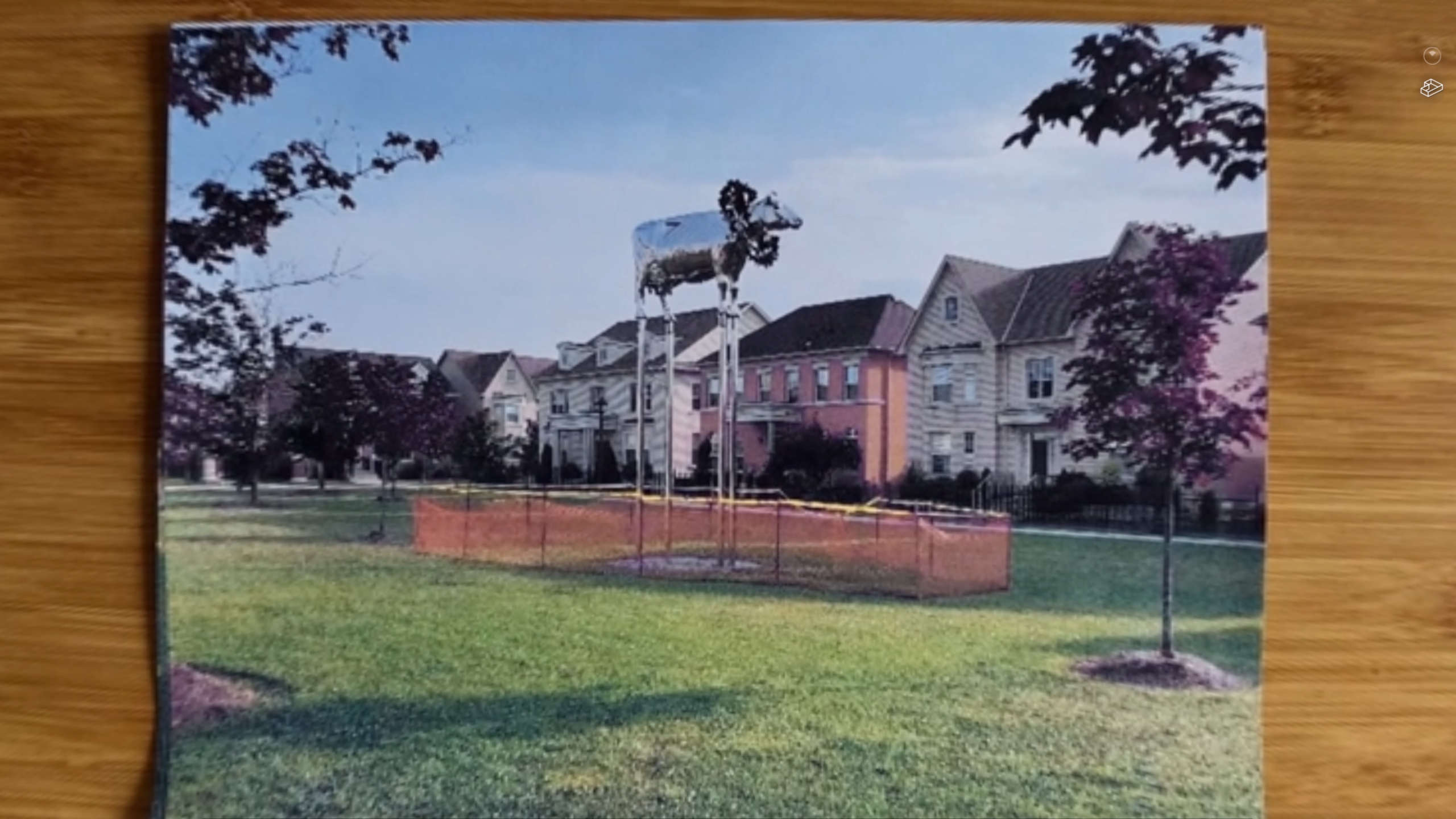 How Indigenous land came to be owned in the first place, and was later redeveloped as a suburb, is a wider question for all Canadians. If you peel back the layers of how the cow came to be installed in the location, what it was meant to represent, and what it was meant to conceal, it is possible to see a through line of wealth, resource extraction, settler colonialism, patriarchy, and white supremacy that ties into recent conversations around historical monuments and statues that are being removed across the world.
"We hope that the work raises broader questions around municipal democracies and private property. How is space represented, and how are narratives and histories constructed and controlled? Who gets to dictate those narratives?" says Parastoo Anoushahpour. These are questions that seem more relevant than ever.