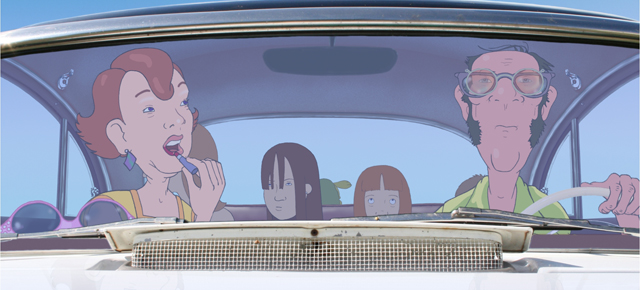 Enjoy free animation screenings, workshops and master classes in a city near you
Get Animated! is an annual NFB-sponsored animation bonanza that brings public screenings, master classes and workshops to communities all across Canada, all for the fantastic (and unbeatable) price of FREE.
As in previous years, this edition of the coast-to-coast animation spree is planned around International Animation Day, which, as you animation geeks undoubtedly know, is held every year on November 28.
So, from October 22 to November 6, don't miss your chance to Get Animated! There will be new releases (like Anita Lebeau's Big Drive, Phyllis Grant's Waseteg and Nicola Lemay's Private Eyes), programs for kids, master classes by well-loved NFB animators, animation workshops and, you know, lots of fun all around.
Please visit the official Get Animated! website for the complete list of cities and activities.