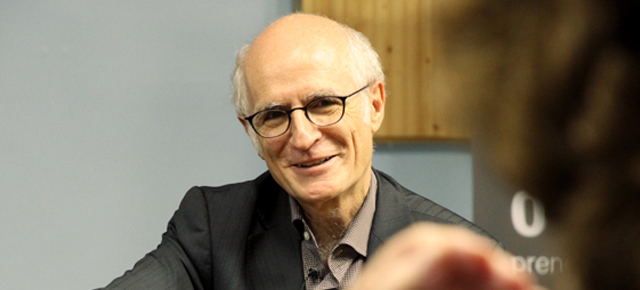 Toronto: Final Stop on the NFB Tour
NFB head Tom Perlmutter is wrapping up a cross-country tour with one more stop in Toronto.
Tom is holding town hall style meetings with Canadians to find out what matters to them in their particular place and also to share info on new directions from the NFB. The aim is to connect with Canadians and underline how our collection is being made more and more accessible.
Join him and make your story part of the national conversation.
DATE: Wednesday, November 30, 2011
TIME: Presentation begins at 6:30 p.m. (Doors open at 6 p.m.)
LOCATION: Albion Public Library (1515 Albion Road, Toronto)
Free admission. Tea, coffee and light snacks will be served.
Watch Tom's personal invitation to all Canadians here, then come and tell us what you think!
Reserve your seat by e-mail, on Facebook, or by calling 1-800-267-7710.