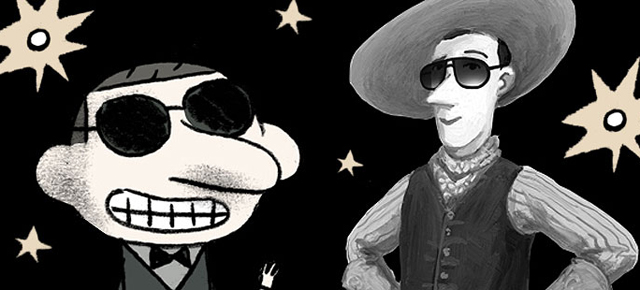 One Oscar nomination is good, but two is better!
Yesterday, the nominees for the 84th Academy Awards were announced at a ceremony in Los Angeles, and lo and behold, the NFB was nominated twice! Hurray, hurrah!
2012, it turns out, will mark the first time since 2000 that the Film Board is nominated twice in one same category. This time, it is our animated shorts that have caught the Academy's attention.
The nominees (the NFB's 71st and 72nd Oscar nominations, respectively) are Wild Life, by Amanda Tilby and Wendy Forbis, and Sunday, by Patrick Doyon. Both are nominated for Best Short (Animated).
The other nominees in the category are La Luna (Enrico Casarosa), A Morning Stroll (Grant Orchard and Sue Goffe) and The Fantastic Flying Books or Mr. Morris Lessmore (William Joyce and Brandon Oldenburg).
Watch the films below and be sure to keep your fingers crossed on Oscar night, this Feb. 26. Heartfelt congratulations to all involved!
Wild Life
A young Englishman with more enthusiasm than practical experience emigrates to Canada to become a rancher. This film marks filmmakers Wendy Tilby and Amanda Forbis' second Oscar nomination. They obtained the first in 2000 with When the Day Breaks. Well played, ladies!
Sunday
http://www.youtube.com/watch?v=rnzhizCOIBE
A small boy's Sunday is filled with both ordinary and extraordinary events. The film is Montrealer Patrick Doyon's very first professional film (if you will believe that!) Way to go, Patrick!
—
For more on the NFB at the Oscars, visit our Oscar page.