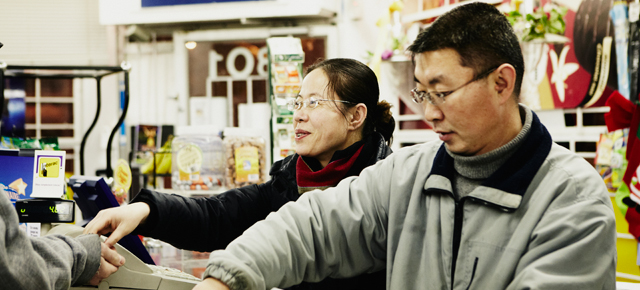 Corner stores and the immigrant experience
How many times a week do you go to the corner store? You may pick up milk or a coffee, buy a case of beer or a lottery ticket, or take money out of the bank machine. Corner stores have replaced the old general store and are now part of everyday life. They are usually open late, sometimes even around the clock, and are a vital fixture in any neighbourhood.
Corner Store is our fourth photo essay produced with the newspaper Le Devoir. It tells the story of a family through life at a corner store (known in Quebec as a "dépanneur" or a "dep" for short).
Inspired by the book Sacré dépanneur! (Éditions Héliotrope) and put together by its authors (journalist Judith Lussier and photographer Dominique Lafond), this photo essay spotlights an independent dépanneur owned by the Lu family, who came here from China.
By exploring the 5 chapters, you'll discover the story of a family that immigrated to Canada 6 years ago. You'll meet Bing, his wife Xiang and their older daughter Ying Ying.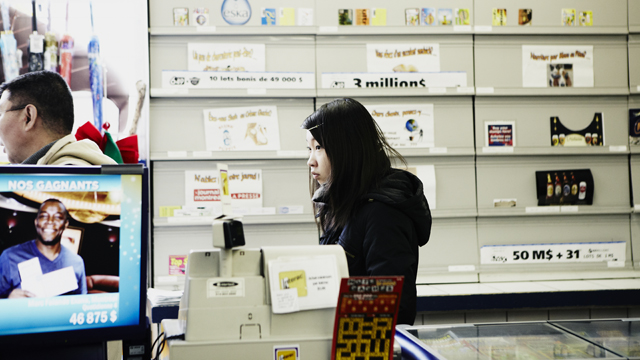 The essay also provides statistics that shed light on immigration in Quebec and on the high percentage of dépanneurs operated by Chinese immigrants.
59% of people who immigrated to Quebec from 2006 to 2010 were skilled workers.
Of the economic immigrants who came here during this period, 69% said they spoke French, 48% said they spoke French and English, and 18% said they spoke neither.
Of the 5,800 dépanneurs in Quebec, about a thousand are run by immigrants from China (source: CCSA-AQDA).
For every $100 in sales, a dépanneur makes on average a net profit of $1 to $3 (source: AMDEQ).
From 2008 to 2011, 594 dépanneurs shut down in Quebec.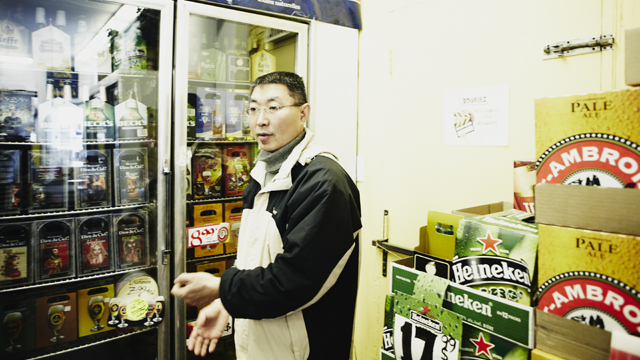 This project also challenges stereotypes about people who run corner stores. There are all kinds of clichés about dépanneur owners, for example that they don't speak French, they hardly know any English, and they're always watching television behind the counter. In fact, these people are frequently overqualified for their job. Mr. Lu, for instance, was a civil engineer in China. But why is 1 out of every 6 deps in Quebec owned by a Chinese immigrant? Besides having trouble finding a job in their field, Chinese immigrants may be more willing than the rest of us to work from morning to night 7 days a week. The producer of the photo essay, Dominique Willieme, told me that cafés in France are often run by Chinese immigrants because the job also requires long hours and attracts fewer takers.
To create their photo essay, Judith Lussier and Dominique Lafond were assisted by sound designer Cedric Chabuel, the Montreal design firm Deux Huit Huit and the production team from the NFB/Interactive studio.
How well do you know your corner store and the people who work there? That's what we want you to reflect on as you check out the photo essay Corner Store.
Photo credits: Dominique Lafond, NFB. All rights reserved.