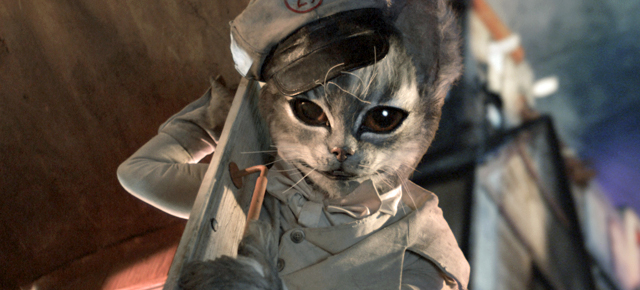 Farewell to the King of All Wild Things
This is a guest blog post written by NFB animation producer, Marcy Page. Marcy, along with Spike Jonze and Vince Landay, produced Higglety Pigglety Pop! Or There Must be More to Life, based off beloved author Maurice Sendak's book of the same name.
Although Sendak is most famous for his ode to childhood imagination, Where the Wild Things Are, when asked by Stephen Colbert which of his own books was his favourite, he responded with a little known gem called Higglety Pigglety Pop! Or There Must be More to Life.
A couple of years ago, the NFB and Warner Home Video were given the distinct privilege of adapting Sendak's personal favorite story into a short film.
When we made the short, we understood that the story was very near and dear to Sendak, seeing as how he wrote it at a time when he lost both his mother and his favourite pet. In many ways, Higglety Pigglety Pop! was a way for Sendak to help process the experience of death in a cathartic manner, and the film's directors, Chris and Maciek, took the utmost care and respect to make sure the film would honor Sendak's work.
If you'd like to see the entire film, it's streaming for free on our website:
Higglety Pigglety Pop! or There Must Be More to Life, Chris Lavis & Maciek Szczerbowski, provided by the National Film Board of Canada
Let the wild rumpus live on!