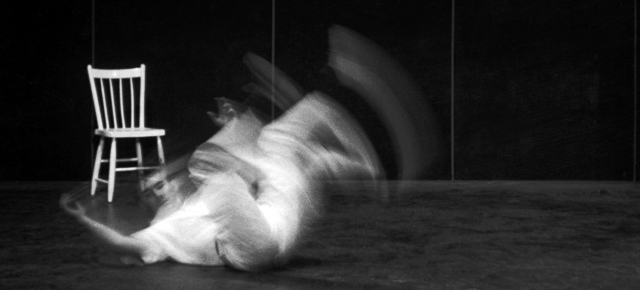 Hot Shots: Norman McLaren, Claude Jutra and Ravi Shankar on Set in 1957
A Chairy Tale is a short film about a chair with a mind of its own that refuses to be sat on. It was directed by NFB legends Norman McLaren and Claude Jutra in 1957.
Using pixilation, the film depicts a young Jutra (dapper at 27) as he struggles with this recalcitrant though unassuming piece of furniture. (The chair was animated by McLaren collaborator and filmmaker Evelyn Lambart.) Can a man just sit and read his book?! Clearly, the chair will have none of it, and an all-out, full-body Man vs. Seat clash ensues.
As in many if not all McLaren films, the soundtrack both mirrors and enhances the narrative. Here, the music was provided by none other than Ravi Shankar, with additional instrumentation by Chatur Lal, an Indian tabla player who toured alongside the sitar star in the 1950s.
Check out these fresh-out-of-the-archives photographs from the set and watch the film below.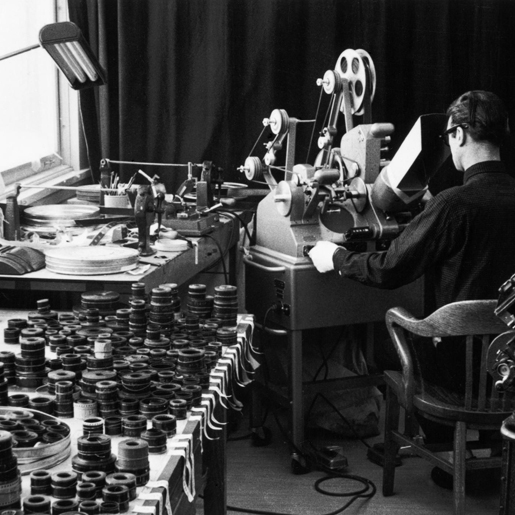 McLaren, with serious gear and unbelievably good back posture.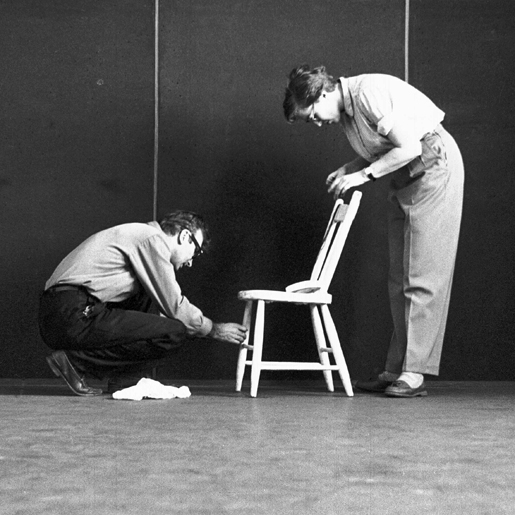 McLaren and Lambart, adjusting the chair between takes.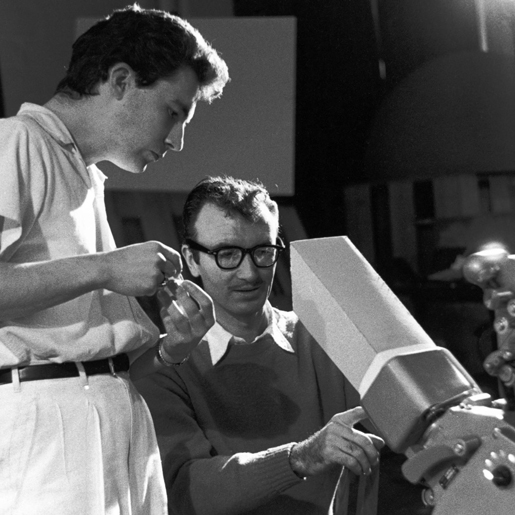 Jutra (stranding) and McLaren (pointing), discussing things mid-shoot.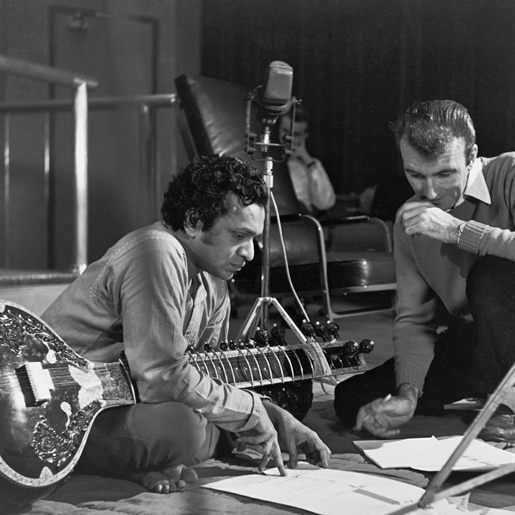 East meets West: 2 creative geniuses at work on the NFB floor.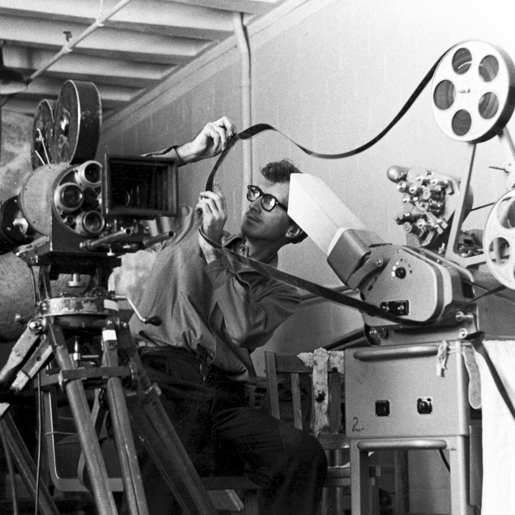 McLaren, busy making magic.
A Chairy Tale, Norman McLaren & Claude Jutra, provided by the National Film Board of Canada