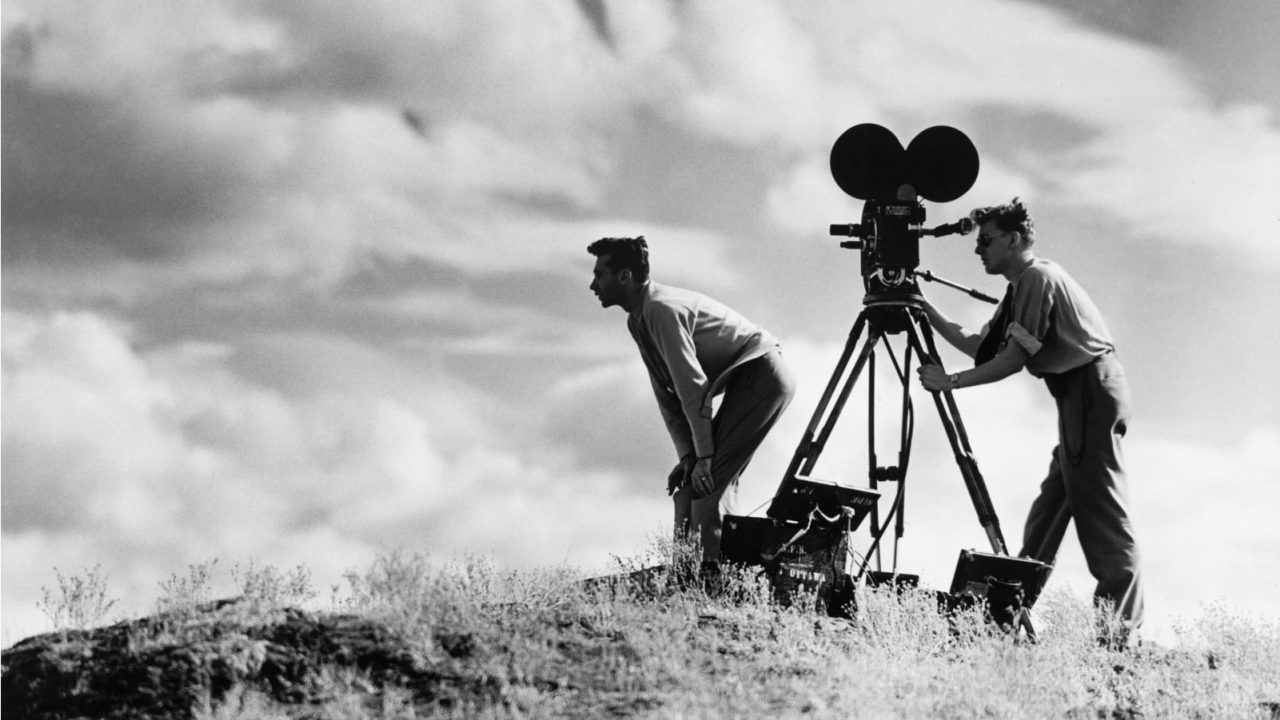 How We Selected 80 NFB Productions to Commemorate Our 80th Anniversary | Curator's Perspective
As part of our commemoration of the National Film Board's 80th anniversary, we decided to choose a symbolic 80 powerful productions to highlight 80 years of exceptional storytelling by our great institution. But how do you select 80 titles out of a collection that numbers more than 13,000?
As the NFB's English collection curator, this was my challenge. Obviously, this list is entirely subjective, so some of the titles you might consider to be the most impactful may not be here. I tried to choose titles that had an impact on audiences—but also ones that had an impact on me. These are my choices, and I stand by them.
It was obvious that certain classic films would have to be part of this list. It will not surprise anyone that films like Norman McLaren's Neighbours and Roman Kroitor and Colin Low's Universe are on my list. How could they not be?
Neighbours won the NFB's second Oscar ever and, at one time, was our film with the most theatrical bookings worldwide (77,000 as of 1987). It was named a Masterwork by the Canadian Audio-Visual Heritage trust in 2000 and was added to UNESCO's Memory of the World Register nine years later.
Universe was nominated for an Oscar and went on to win 25 awards, including one at Cannes. It also heavily influenced Stanley Kubrick in the making of 2001: A Space Odyssey (for one thing, Universe's narrator, Douglas Rain, is the voice of HAL!).
These films and other classics are certainly on the list, but I had a great deal of fun choosing other important films from our collection that might not make anyone else's list. Here are some of them, and why I chose them:
Waterwalker
OK, every one of my colleagues will not be surprised to see that I've selected this Bill Mason film. It is, after all, my absolute favourite NFB film of all time, but it's also a very significant environmental film. It can best be described as poetry in motion. A visual poem accompanied by the haunting music of Bruce Cockburn and Hugh Marsh. It's an ode to the majesty of nature. Need I say more?
Waterwalker, Bill Mason, provided by the National Film Board of Canada
Black Soul
This animated masterpiece will certainly make the list for most people. What strikes me when I watch it is that in a scant nine minutes, it beautifully encapsulates Black culture and Black history so eloquently. Animator Martine Chartrand painstakingly painted every single image on glass to create this stunning film. The winner of many awards, including a Golden Bear at the Berlin Film Festival.
Black Soul, Martine Chartrand, provided by the National Film Board of Canada
High Grass Circus
A one-hour Oscar-nominated gem that follows the Royal Brothers Circus throughout small-town Ontario. Now this isn't a sophisticated Cirque du Soleil-type show, but a grass-roots, low-budget troupe that includes two elephants, a hippo and a revolving door of stagehands and fire breathers. Funny, touching and a beautiful slice of life. Be prepared to smile when you see it.
High Grass Circus, Torben Schioler & Tony Ianzelo, provided by the National Film Board of Canada
Totem: The Return of The G'psgolox Pole
Gil Cardinal's 2003 documentary follows the Haisla people from British Columbia in their efforts to reclaim the G'psgolox pole, which was taken from them and displayed in a Stockholm museum for over 60 years. A powerful documentary that shows that when the cause is just, nothing can stop people from succeeding.
Totem: The Return of the G'psgolox Pole, Gil Cardinal, provided by the National Film Board of Canada
Threads
If you're a parent, you will be deeply touched by this wistful animated film by Oscar winner Torill Kove. What are the threads that bind a mother and daughter, and when is it time to let our children go out on their own? A magnificent film told without words.
Threads, Torill Kove, provided by the National Film Board of Canada
Nahanni
This gem from 1962 is a visually stunning film, but what makes it so great is the terrific storytelling. As much about man versus nature as it is about man versus himself, this is the story of Albert Faille, who, at 73, is trying—once again—to find a mythical lost gold mine located somewhere on the Nahanni river. This isn't fiction, it's real life—raw, unscripted and with danger around every corner. A gripping, intense study of a frail old man persevering against an inhospitable landscape. Will he succeed? A must-see.
Nahanni, Donald Wilder, provided by the National Film Board of Canada
My entire list of 80 productions is available here. Have a look and let me know what you think in the comments.
Do you want to see which titles my colleague Marc St-Pierre, the French collection curator, put on his list of 80 productions? Click here.
Want to find out more about the founding of the NFB? Click here to read Marc's blog post on the creation and early years of this unique place.
Happy 80th anniversary to the NFB, and may it continue its great history of insightful storytelling.