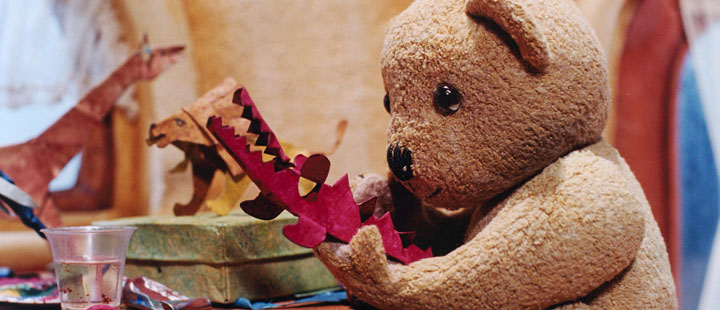 Last week, we talked about our free film apps. These – in case your were sleeping on the switch – are apps you can and obviously should install on your phone or tablet to watch NFB films all over the place, any old time you like.
This week, 3 more NFB apps are clamouring for your digital attention. They are: a) an app for kids based on the Ludovic films, b) an app for stop-motion filmmaking, and c) an "environmental fable" app hosted by David Suzuki.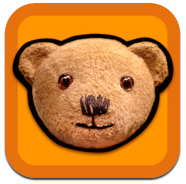 Ludovic is a bear. (Okay, a teddy bear.) He is also the star of a series of 4 NFB films directed by Co Hoedeman in the late 1990s and early 2000s. These 4 films, one for each season, are intended for children, but it's not like I've never seen full-grown adults really get into them either. The Ludovic app, however, is for kids and kids only. Designed for children who have not yet learned to read, the app includes the 4 films featuring Ludovic (Magic in the Air, A Crocodile in my Garden, Visiting Grandpa and The Snow Gift) as well as 8 activity zones: Spring, Summer, Fall, Winter, Clock, Calendar, Days of the Week and Weather. It is easy for small fingers to navigate and is sure to keep everyone in the backseat (or the booster seat) happy, entertained and learning stuff. For iPad only.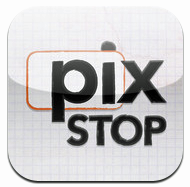 PixStop is a dreamy little thing that makes top-of-the-line stop-motion animation films for you. No joke. All you have to do is install it on your iPad and take pictures of objects that you move ever so slightly between each shot. Dixit iTunes: "Designed for the iPad 2, the PixStop app captures as many as 10,000 images to create mini masterpieces up to 13 minutes long. Novice-friendly features, helpful tutorials and intuitive controls make this the perfect tool for first-time stop-motion animators and a great mobile tool for more advanced users too." For more on PixStop, check out 6 films made using the app as well as our tutorial on building a cardboard tripod for your iPad, for even more serious stop-motion filmmaking. (Free in Canada; $2.99 elsewhere.)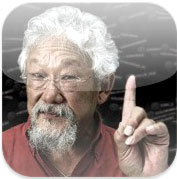 This app, designed for both iPad and iPhone, offers you the opportunity to "spend a minute in a test tube with David Suzuki." This, rest assured, is nothing as dubious and risqué as you might think. Rather, what Suzuki offers here is an interactive parable about the state of the planet, the insatiable appetites of humans and the fallacy of gung-ho growth. Go ahead, dive in.