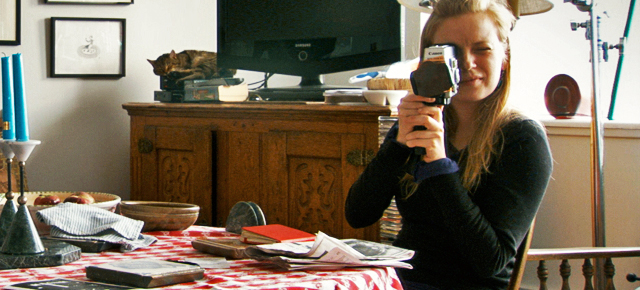 Catch Stories We Tell in a Canadian Theatre Near You
"Stories We Tell is clever, moving, often funny, very surprising, and likely one of the best movies you'll see this year." – Liz Braun, Toronto Sun
"A brilliant film: an enthralling, exquisitely layered masterpiece." – Brian D. Johnson, Maclean's
"A gripping tale, full of richness, tenderness and emotional complexity." – Peter Bradshaw, The Guardian
"When it comes to speaking the truth, nothing this year can top Stories We Tell." – Peter Howell, Toronto Star
*   *   *   *   *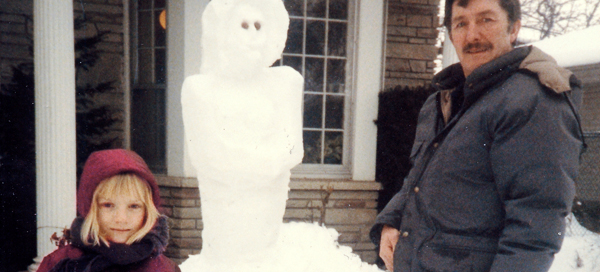 The only thing – if any – that takes a bite out of dark and terrible family secrets is that every family has them. Schizophrenia, bankruptcy, domestic violence…scratch beneath the surface of any seemingly wholesome family and you will glimpse the shady outlines of dark tales, the protagonists of which endeavour, often to the grave, to either silence or process.
Stories We Tell, Oscar®-nominated director Sarah Polley's latest offering, is the genre-twisting study of such a clan secret, namely one that shook her own immediate family.
Turning her camera on herself and hers, Polley becomes both filmmaker and detective. In an attempt to excavate and sort through decades of myth and memory, she interviews and interrogates a cast of characters of varying reliability, eliciting candid yet mostly contradictory answers to the same questions.
As each relates their version of the family mythology, present-day recollections shift into nostalgia-tinged glimpses of their mother, who departed too soon, leaving a trail of unanswered questions. Doing so, Polley distills the essence of family: always complicated, warmly messy and fiercely loving, and discovers that the truth – when all is said and done – often depends on who's telling it.
After premiering in Venice and screening at the Telluride and Toronto international film festivals this fall, Stories We Tell is coming to a movie screen near you. Having kicked off its Canadian theatrical run at the Varsity in Toronto on October 12, the film is set to screen in a dozen cities across the country. It opens in Vancouver and Montreal on October 19, and in many more Canadian cities on the 26th. (For detailed showtimes, visit CinemaClock.com.)
Though much has already been written and said about the film, opinions diverge about how much you should ideally know about the film prior to viewing it. Ultimately, it doesn't really matter. Those who prefer their plots unspoilt can watch the trailer below and get a quick taste, while those whose burning curiosity begs to be cooled will find everything they could have been looking for (and then some) in a reveal-all guest post published by Polley on this very blog. Either way, a splendid film.
Stories We Tell, Sarah Polley, provided by the National Film Board of Canada