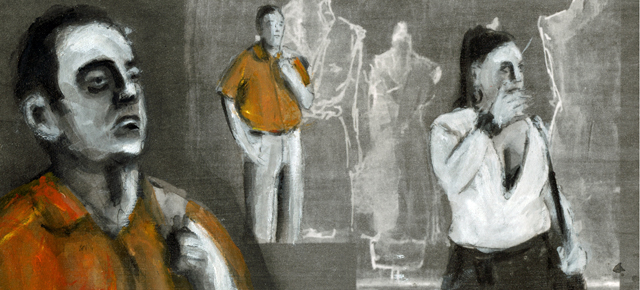 Canadian Screen Awards | Watch 2 Nominated Animation Films for Free
Canada's newest entertainment prize, the Canadian Screen Awards, which honour the best in homegrown film, television and digital projects, are being broadcast this Sunday (3 March 2013) and 14 NFB projects (fourteen!) are nominated for a prize.
For those still confused about these new awards (we were), the Canadian Screen Awards replace the previous Gemini Awards, which celebrated Canadian TV, and the Genie Awards, which saluted Canadian movies.
For this inaugural edition, the Film Board clearly dominates the Best Animated Short category, with 3 out of 4 nominations. They are: Paula, by Dominic Étienne Simard, Bydlo by Patrick Bouchard and Edmond Was a Donkey, by Franck Dion.
To celebrate our nominations, we offer you Bydlo and Paula for free streaming over the weekend (March 1-3). Enjoy!
Paula, Dominic-Étienne Simard, provided by the National Film Board of Canada
Inspired by a real-life news item, this animated short paints a pulsating portrait of a mixed-use, working-class neighbourhood where young families cross paths with prostitutes, their interactions leaving unpredictable ripples in the motley fabric of urban life.
Bydlo, Patrick Bouchard, provided by the National Film Board of Canada
An allegory of mankind heading for disaster, this animated short is a tragic vision inspired by the 4th movement of Mussorgsky's Pictures at an Exhibition. Drawing on the composer's brilliant ability to evoke work and labour in his music, animator Patrick Bouchard brings earth to life through animated clay sculptures, creating a tactile nightmare in which man is his own slave driver.