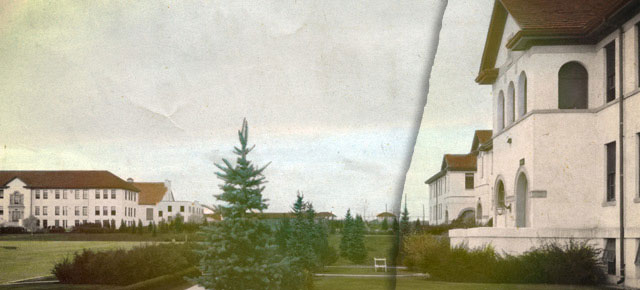 NFB Interactive: Hyperlocal features 5 projects by 5 Canadian writers
This is a guest post from NFB Interactive producer Jennifer Moss. This post originally appeared on the CBC website.
***

The Hyperlocal project is a terrific collaboration between the National Film Board of Canada and CBC Canada Writes. The NFB's challenge was to create a collection of interactive stories based on personal essays about local change by prominent Canadian writers.
Interactive storytelling
Some of you may be wondering what, exactly, an "interactive story" is. Interactive works, as the name implies, do more than show you a story. They are designed to let you participate in the story in some way, introducing an element of choice, or action, into the experience. Combining text, audio, and visual elements, they are enveloping, immersive, artistic answers to the often cold landscape of the Internet.
In creating interactive pieces, you want to create opportunities for people to interact and play with the work without taking away from their experience of the story. You look for an interactive approach that connects neatly with the themes of the story. To do this, you have to focus on the story and then cast a wide net for inspiration.
So for Hyperlocal, we began with 5 strong stories and worked closely with co-creator Sean Embury of Fulscrn to develop interactive concepts for each of them: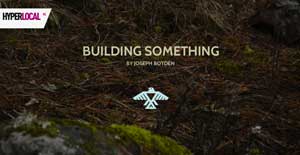 Joseph Boyden's Building Something describes building a wilderness camp to help Aboriginal kids help themselves, and teaching them to hunt, fish, and build a fire as a way of reconnecting them with their own sense of strength and empowerment. We decided that an interactive campfire would help illustrate this idea. As always, YouTube was a big help in looking for ideas. Who knew there were so many ways to light a fire?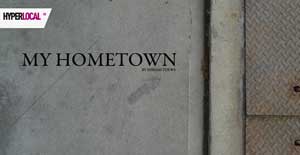 In her essay My Hometown, Miriam Toews talks about how the moral spine of the Mennonite town she grew up in has shifted, or faded; about how even the letters of her name, which she'd carved into the sidewalk as a child, are barely visible now. We ran with that idea and introduced animator Kevin Airgid to the joys of carving letters in wet cement.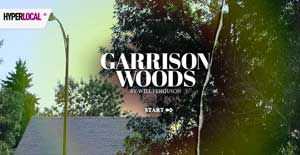 In Will Ferguson's Garrison Woods, a former military base becomes the site of block parties and barbeques. We brought on designers Michael Simons and Paul Shoebridge (a.k.a. the Goggles) to create a layered interactive experience that lets you pull out bits of history as you consume the story. Local history is their specialty. If you haven't seen it yet, check out their moving interactive story about a vanished Canadian town, Welcome to Pine Point.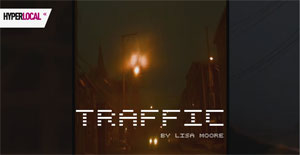 Lisa Moore's moody essay, Traffic, talks about the sense of unease that has accompanied growing traffic from the prostitution trade in her downtown St. John's neighbourhood. Award-winning NFB filmmaker Justin Simms was brought in to help place you in the driver's seat while you cruise St. John's and listen to Lisa's story. For this project we were inspired by the differing viewpoints in a great interactive website about Dayton, Ohio, called Reinvention Stories.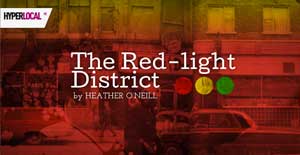 Finally, in Heather O'Neill's story The Red Light District—set in Montreal—she talks about the "tiny little film of the past" that plays in her head but is continually deteriorating. We decided to experiment with this idea of degeneration by letting people physically "smear" the present across the past, and vice versa, overlaying Google Earth images with archival photos of the same exact locations, letting one image bleed into another. The inspiration here came from a great project that also juxtaposes past and present, Le Printemps d'Après, created by our colleagues in NFB French Program, and also from Dutch photographer Jo Teeuwisse's work Ghosts of War.
The sixth interactive story we make could be yours!
Hyperlocal is inviting Canadians to put their own stories on the map by submitting their own pieces to the CBC for their Canada Writes Digital Storytelling Challenge. From these submissions,  a winner will be drawn and s/he'll have his/her own story of local change turned into an interactive project by the NFB Digital Studio. We can't wait to sink our teeth into the next challenge.
Check out the live interactive projects now, and then submit your own story to CBC.ca/hyperlocal. Be sure to check back here for more behind-the-scenes glimpses into the making of these projects.