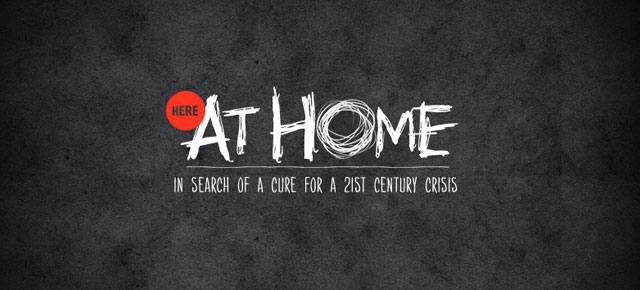 Here at Home shines a light on mental health and homelessness
How does mental health affect you, your loved ones and your community?
This week (May 6 – 12) is the Canadian Mental Health Association's 62nd Mental Health Week. This week is our opportunity to discuss, learn about and reflect upon mental health. One in five Canadians experience mental illness. If you're not the one in five, chances are that someone you love is. The instability, danger and stigma of mental illness can leave us and our loved ones at risk of having some of our most basic needs unmet: health, housing and even love.
Here at Home: Homelessness and Mental Health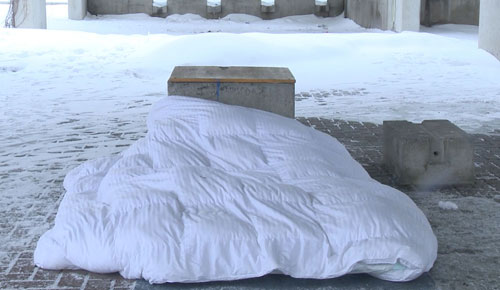 Here at Home, an interactive NFB production in collaboration with the Mental Health Commission of Canada, documents a 4-year experiment to end homelessness for people with mental illness, upending models that have been tried and found unsuccessful.  In this study, participants struggling with long-term cycles of mental illness, addiction and homelessness are housed before they are medicated, healthy and sober – instead of after.
Here at Home shares the disturbing statistics on mental illness among those with nowhere to call home.  But this interactive web doc also shines a light on the people affected and the reality of their lived experiences, making a deeper connection to the hearts and minds that are so much more than just numbers. The participants struggling to find stability and safety, and the service providers and researchers working with them, share their stories in short films by Sarah Fortin in Montreal, Manfred Becker in Toronto, Darryl Nepinak in Winnipeg, Lynne Stopkewich in Vancouver and Louiselle Noël in Moncton.
Part of taking care of each other, when it comes to mental health, is having the tremendous courage it takes to break the stigma surrounding mental illness.  That courage is shown by some of Canada's most vulnerable citizens in this innovative, thought-provoking and moving web doc.
Watch a clip below, and experience the full project on the Here at Home website.
Here at Home: Honestly Painful, Manfred Becker, provided by the National Film Board of Canada
***
Alexandra Yanofsky is a film and television producer and researcher. She produced the NFB Films The Colour of Beauty, Jaded and Taxi Libre, for Work for All, an initiative about racism at work. Alexandra is a member of the Visual Research Society of Canada.