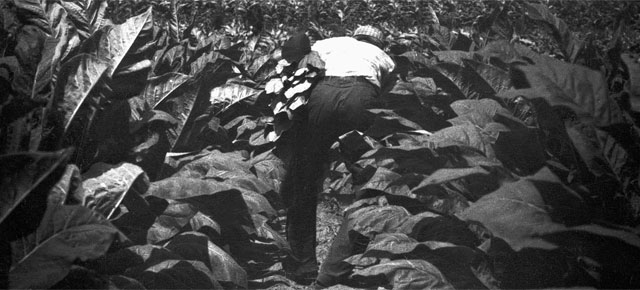 Watch 2 Influential Documentaries: Lonely Boy and The Back-breaking Leaf
The Globe and Mail recently compiled their list of the most influential, must-watch documentaries ever made since 1895. It was exciting to have 2 NFB classics included!
One of the films that made the list, Lonely Boy, was featured on our blog last month. Wolf Koenig and Roman Kroitor's 1962 documentary let us peek inside the star-making machinery behind the rise of teenage heartthrob of the time, Paul Anka.
Today, let's head back in time again for The Back-Breaking Leaf (1959), also included in The Globe and Mail's must-watch list, a look at the tobacco harvest in Southern Ontario by Terence Macartney-Filgate.
The portability of the camera – in the 1950s, new technology – allowed a fly-on-the-wall (or in the fields) perspective in the cinematography, and wonderfully candid, intimate interviews with the workers and farmers. The viewer is brought along on the journey for every compelling and fascinating detail.
The film captures the tail end of a time when migrant workers once came to Southern Ontario for an opportunity to make big cash working the tobacco fields for just a season. The sandy soil of the region made tobacco Ontario's biggest cash crop, but a risky one, as the plant could flourish or perish depending on the unpredictable weather. Time was of the essence in getting the job done, in unbearably hot and wet conditions. Collapse in the field was common. Many men would drop out over the first days, but some would come back every season. The reason for the title of the film – The Back-Breaking Leaf – becomes apparent in the viewing.
The Back-breaking Leaf, Terence Macartney-Filgate, provided by the National Film Board of Canada
***
Alexandra Yanofsky is a film and television producer and researcher. She produced the NFB Films The Colour of Beauty, Jaded and Taxi Libre, for Work for All, an initiative about racism at work. Alexandra is a member of the Visual Research Society of Canada.