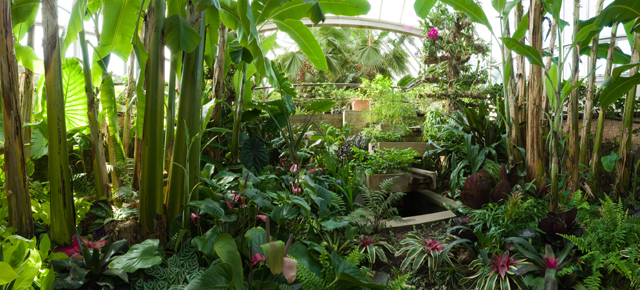 Hothouse 9: Come Make a Short Animation Film With Us!
Always dreamed of making your own short animation film at the NFB? This is your chance.
If you are an emerging (young or not-so-young) Canadian filmmaker or artist intrigued by animation art with interesting ideas and some experience in animation filmmaking or a related field (like say, fine arts, graphic design or computational arts), the NFB has something for you.
This something is called Hothouse, and it is, to put it mildly, a stupendous opportunity.
Now in its 9th edition, Hothouse is the NFB's Animation Studio's 12-week paid apprenticeship in full-on, all-inclusive, real-world animation filmmaking. You come in with an idea and walk out with a film. Twelve wee weeks later.
There are 6 spots to fill, and all participants must be able and prepared to work full time from September 9 to December 2, 2013.
The apprenticeship got its name from horticultural hothouses where gardeners create optimal growing conditions to encourage the flowering of exotic orchids and other blooms in weeks rather than months. Its lofty aim is to make animation more quickly and more flexibly while maintaining the hallmarks of NFB animation: creative and technical excellence.
Hothouse 9 theme
This year, Hothouse's theme is "Reveal Thyself." The theme is your cue to explore ideas that are deep-seated, intimate, or highly personal. Go wild.
Hothouse 9 parameter
This year, Hothouse expects you to dive into the realm of abstract animation with impressionistic storytelling. To help get you started on this adventure, we're providing 10 one-minute music pieces crafted by 5 talented Montreal composers and musicians. Choose one of the music pieces and build your concept around that starting point. We'll reveal the composers at the end of the selection process.
Submission criteria
Submissions must be received by 5pm (Montreal time) on Monday, July 8, 2013 and must be sent via email (no snail mail submissions will be accepted). The 6 successful candidates will be notified by Friday July 19, 2013.
For all information, including what submissions must include, the 10 musical pieces, selection criteria, eligibility and tips, head to the Hothouse site.
Also make sure to check out films from past Hothouse editions in our Hothouse playlist. They might just crack your creativity open.
—
Photo credit: Jonathan Kriz (jonkriz) on Flickr