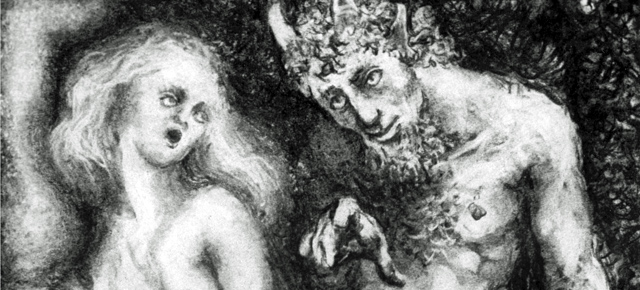 Vimeo Exclusives | Discover 5 Little-Known Experimental Shorts
Like the turning leaves, the NFB seems to be everywhere you look these days. By now, most of you know that you can find us on Facebook and Twitter, watch our films on YouTube and subscribe to our newsletter for a weekly hand-picked selection of our finest projects. (The list goes on, but that's a post for another time.)
What you may not have realized, however, is that because each platform does geo-blocking and online streaming rights differently, our content isn't the same across the board.
Take Vimeo, for example. There, sprinkled across our Experimental Films and Animation channels, are at least a dozen titles we don't offer anywhere else—not even on our Internet mothership, NFB.ca.
Most of these Vimeo finds are fairly experimental shorts, even by NFB standards. The films are short, narrative elements are scant, and soundtracks oscillate between the psychedelic and the ominous. Production dates, for the most part, are firmly ensconced in the 1960s and 1970s. Most are without dialogue.
While these are films that may lead you to scratch your head a little, don't let their non-linear form rebuke you. I've said it before and I'll say it again: the absurd is a tonic for the mind.
To get you started down this exciting maze, check out 5 of our favourite Vimeo exclusives, below:
Dans la vie, by Pierre Veilleux (1972)
Apparently inspired or based on the filmmaker's own memories of a child's first encounter with elementary school, this film is a fast-moving, esthetically-pleasing short. On a static cement-grey background, colourful elements hop, skip and shapeshift. The animation, geometrically intricate and visually satisfying, is full of surprises. One senses there is a story here, or at least a social critique of some kind, though elaborating on that might prove treacherous.
Loops, by Norman McLaren (1940)
For this very early work, the one and only Norman McLaren drew, as was his habit, directly onto film strips. Doing so, he created both sound (in this case low, grumbling bass) and visuals. What meets the eye, here, are these red squiggly shapes that jump and prance about like fat, hyperactive ribbons. Definitely no storyline here, but the resulting short has a mesmerizing quality, especially considering the fact Loops was made 73 years ago.
Short and Suite, by Norman McLaren (1959)
By the time he made Short and Suite, with the help of the incomparable Evelyn Lambart, McLaren had brought his film-etching technique to new summits. A case in point is this rollicking, visually explosive accompaniment to a musical piece written by the "dean of Canadian film composers," Eldon Rathburn. Jazzy. (To make your own McLaren films, check out our free McLaren's Workshop iPad app.)
Cycle, by Suzanne Gervais (1971)
This short by Suzanne Gervais (L'attente, Les iris) is a study in the evocative powers of the simple black line. Sometimes joined by dots, this line bolts forward, delineating bodies, faces, constellations. It never rests. As soon as a figure is drawn, the line unfurls and begins sketching a new shape. The result is a dizzying visual ballet, at time reminiscent of Matisse's or Picasso's line drawings.
Syrinx, by Ryan Larkin (1965)
This film tells, in just under 3 minutes, the myth of Syrinx, a chaste yet gorgeous nymph. Pursued by the leery Greek god Pan, Syrinx ran to a river's bank and asked the river nymphs for help. In answer, she was transformed into hollow water reeds, which Pan cut to fashion the first set of pan pipes. As for Cityscape, which Larkin directed a year later, Syrinx was made using elaborate charcoal sketches. Highly "smudgeable," this medium translates – in Larkin's capable hands – into sublime, shifting chiaroscuros. One of the loveliest films I've seen in a while.