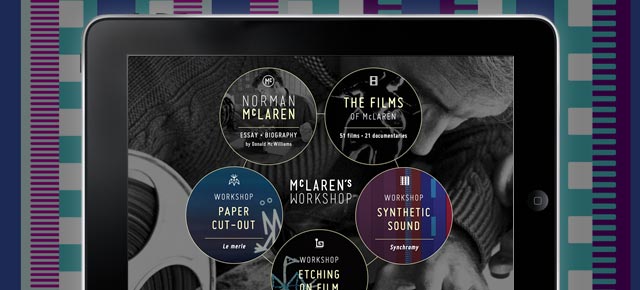 Check out the improved McLaren's Workshop App!
We're starting 2014 in style with a not-so-new but definitely improved version of our McLaren's Workshop App!
After winning the incredibly prestigious Grand Prize in the Website or Application (Arts and Culture) category at the Boomerang Awards, as well as being named among iTunes Canada's "App Store Best of 2013", the Norman McLaren-inspired iPad app has gotten a little facelift—and we've even nipped the cost of the in-app purchases by 2/3rds!
For those of you who have downloaded McLaren's Workshop, you'll now find that in addition to the free workshop on paper cut-outs, we've reduced the price of the two paid workshops (Etching on Film and Synthetic Sound) from $2.99 to $0.99!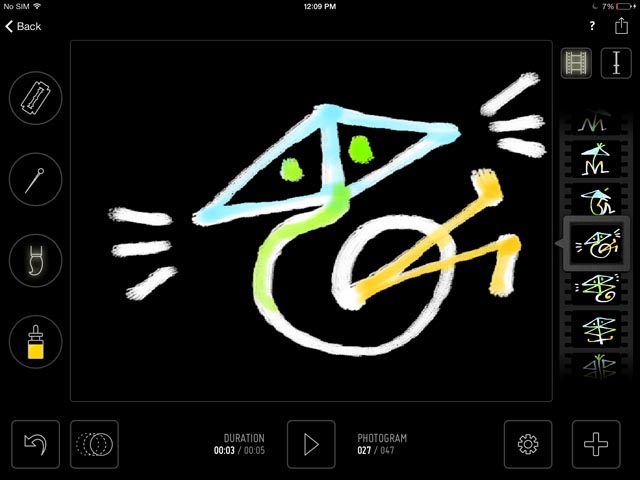 As well, the upgraded version contains some snazzy new features:
IOS7 optimization
Minor bugs corrected
You can create a free 5 second trial film for the 2 paid workshops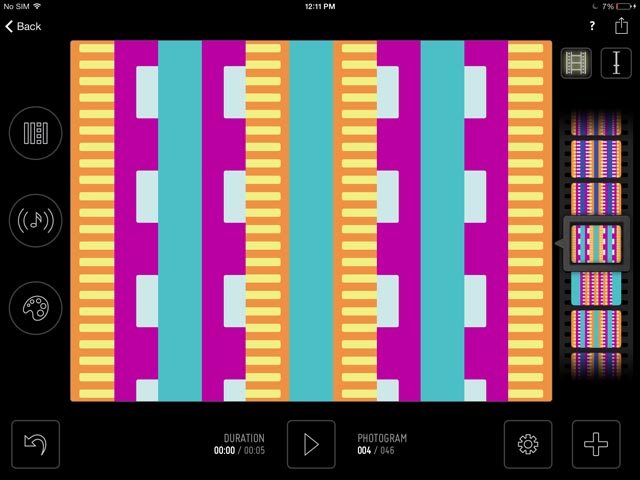 By downloading the McLaren's Workshop App on your iPad, you'll have immediate access to 51 classic films from one of the world's most renowned animators, as well as 11 documentaries that analyze the style and thematics of McLaren's work, giving you a nice, comprehensive insight on McLaren's impressive filmography.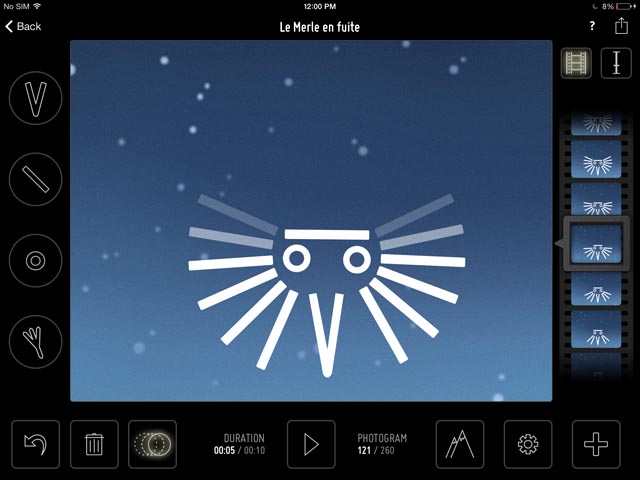 Ready to unleash your creative spirit? Then head on over to the NBF iTunes App Store and check out McLaren's Workshop!