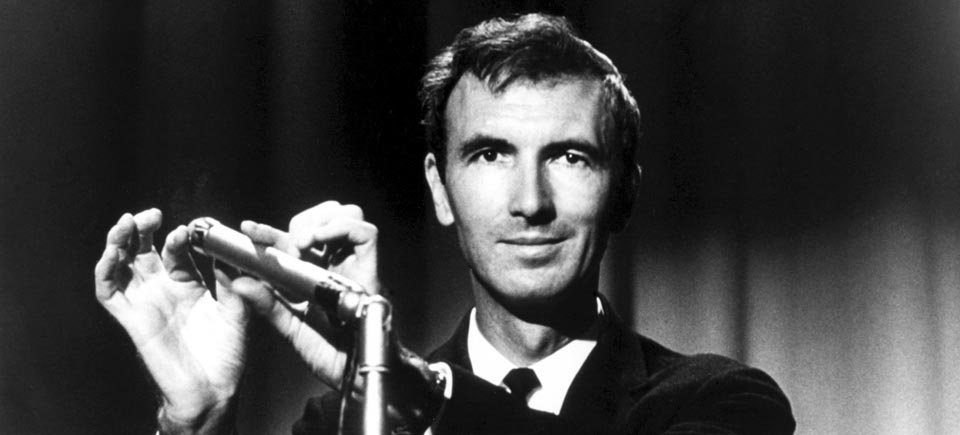 Norman McLaren's 100th anniversary: celebrate with us!
It's hard to believe the cinema is over a century old. Well, one of it's earliest and most respected pioneers is reaching his centenary too! This coming April 11th is the 100th anniversary of the birth of Norman McLaren (1914-1987), acclaimed Oscar-winning filmmaker, designer, sound artist, animator and all-around prolific creative type.
In honour of McLaren's life and work, there are quite a few celebrations taking place, both online and around the world, so read on for the rundown of what to do, where to go, and what to watch. (And note: the official hashtag for celebrating all things McLaren is #mclaren100—you can find us on Facebook, Twitter, and Instagram.)
All McLaren, all the time on NFB.ca
On our homepage, you'll find a carefully curated selection of our favourite McLaren films, plus one incredibly rich and informative feature documentary about McLaren's life and work (Creative Process: Norman McLaren, by Donald McWilliams). Sure, Neighbours is probably the best-known of McLaren's works, but have you ever ventured into the jazzy, psychedelic trip that is Begone Dull Care? It's absolutely a must-see.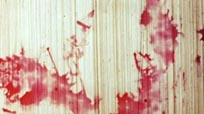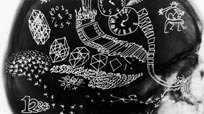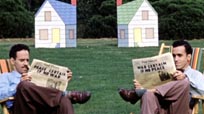 McLaren Now
In collaboration with the prestigious Annecy International Animation Film Festival, the NFB is presenting 3 curated programs that gather some of McLaren's best work and pair it with the contemporary talents who you might call McLaren's artistic heirs. The first of these programs is now available online and the remaining 2 programs will premiere at the Annecy Festival this summer (the festival runs from the 9th to the 14th of June in Annecy, France).
From Steven Woloshen's frenetically paced colourful animations (Snip is even projected in CinemaScope!) to Austrian artist Billy Riosz' Zounk!, in which the soundtrack triggers automated images, McLaren's legacy is apparent in the thoughtful, fun, and innovative work today's artists are producing.
Head over here to check out the programs.
Make your very own McLaren-esque film!
Got an iPad? Get our acclaimed McLaren's Workshop app (it's free!) and start doodling away just like the great McLaren did once upon a time. The app offers you access to 51 works by McLaren himself and lets you create your own films, exploring three groundbreaking animation techniques made famous by McLaren.
Get inspired by what animator David O'Reilly did with this zany little app: I Am Alone and My Head is On Fire is a work whose title pretty much speaks for itself.
Have you heard about this international video projection competition, in which three commissioned works and four in-competition works will be projected onto various architectural facades in Montreal's Quartier des Spectacles? Kid Koala! Theodore Ushev! Daily tous les jours! And that's just the tip of the iceberg. Head over here for a complete schedule, maps, and info about participating artists.
Sure, we have a lot of readers of this blog who are located elsewhere in Canada and the world, but you guys won't miss out: next week, we'll publish photos and video tour of this site-specific video installation so you can (almost) feel like you were there!
Meanwhile, in Scotland…
That's right: this isn't just a local party. McLaren's legacy is shared between Canada and Scotland, the country of his birth. On the occasion of his centenary, screenings, exhibitions, workshops, and performances will take place around the United Kingdom, celebrating McLaren's innovative techniques and creative spirit. If you're a fan located in the UK, you can view the complete schedule of events here.
Happy birthday, Mr. McLaren! And here's to 100  more years of exciting and innovative animation at the NFB and beyond.