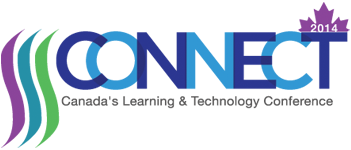 Meet NFB Education at Connect 2014
The National Film Board of Canada is a proud Association Partner of Connect 2014: Canada's Learning and Technology Conference, taking place May 8 and 9 at the Scotiabank Convention Centre in Niagara Falls, Ontario.
Drop by our exhibitor's booth to meet the NFB Education team and learn about CAMPUS, our online media resource for educators across Canada. Our educational specialists will be present to walk you through CAMPUS, it's films and features while they help you explore our selection of uniquely Canadian learning resources.
With an educational subscription to CAMPUS, you can access a large collection of NFB films and interactive titles online—along with user-friendly educational tools designed just for you. All publicly funded schools in Ontario have a license to CAMPUS, courtesy of the OSAPAC. Many other schools across the country have also signed up for CAMPUS through their school boards or provincial consortium agreements. Not sure if you are subscribed? Check here.
While visiting our booth, don't miss the opportunity to watch some of the new, hot films currently available to CAMPUS subscribers:
Hi-Ho Mistahey! (Trailer), Alanis Obomsawin, provided by the National Film Board of Canada