Presenters wanted for the next Hot Docs/NFB Doc Summit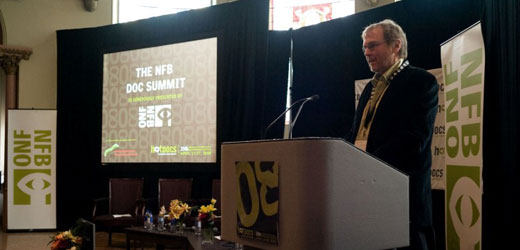 The NFB Doc Summit is looking for submissions from presenters that address recommendations, proposed policies and/or strategies for the Canadian documentary industry. This year's event takes place on Friday, May 7 during the Hot Docs festival in Toronto.
The NFB Doc Summit brings together key stakeholders to discuss the challenges and opportunities ahead and to brainstorm on what the industry will look like when it's at its best.
The deadline for submissions is next Wednesday, March 17, 2010. Visit the website for details.