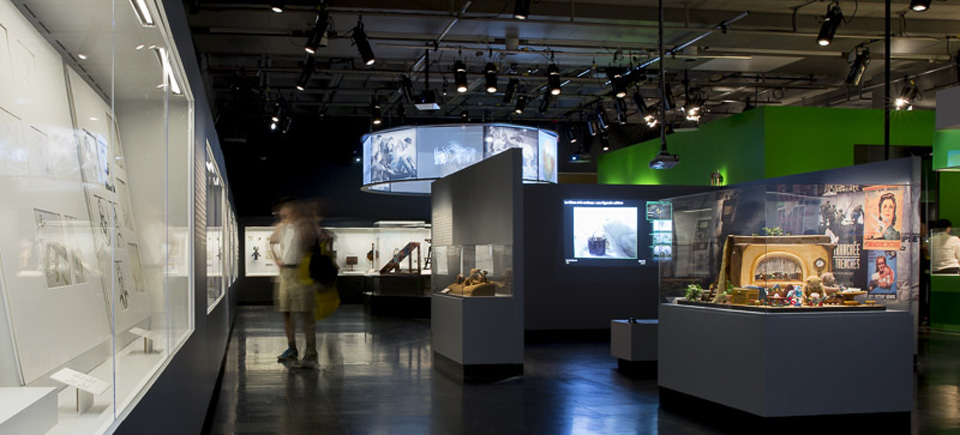 Frame x Frame: Animated Film at the NFB, a new exhibit at Les Musées de la civilisation à Québec
We're delighted to announce the launch of a brand new exhibit on the history of animation at the NFB, taking place at Les Musées de la civilisation à Québec. It's called Frame x Frame: Animated Film at the NFB (French title: Image x Image: Le cinéma d'animation à l'ONF) and it's a bilingual exhibit that'll be a blast for both curious kids and seasoned animation buffs.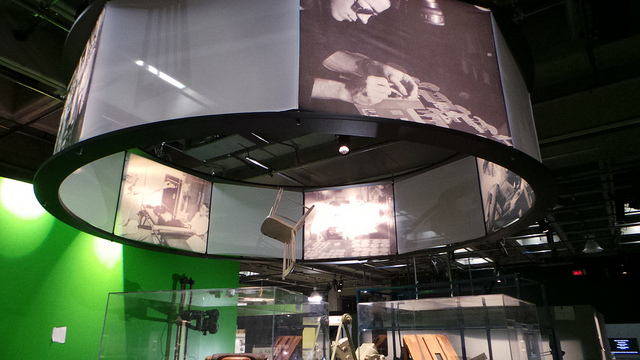 Now, I know what you're thinking: "but I live in Regina!" Fear not, prairie friend. You and other Canadians living far away from Quebec City will learn all about the enticing and enchanting things on offer at the exhibit in this very blog post. And who knows… you may even find yourself planning a trip to Quebec City and this should definitely be on your vacation to-do list. The exhibit will run for quite a long time—from June 4, 2014 to August 23, 2015—so you've got lots of time to plan your visit.
The roots of animation on display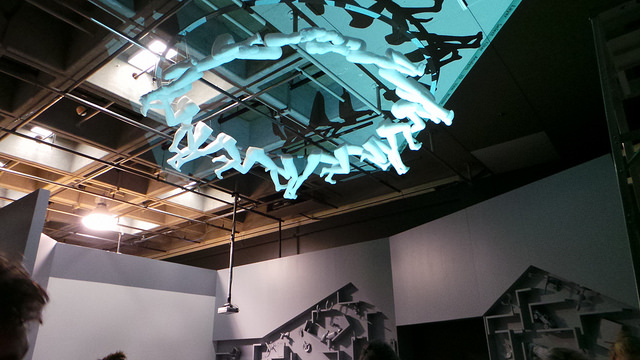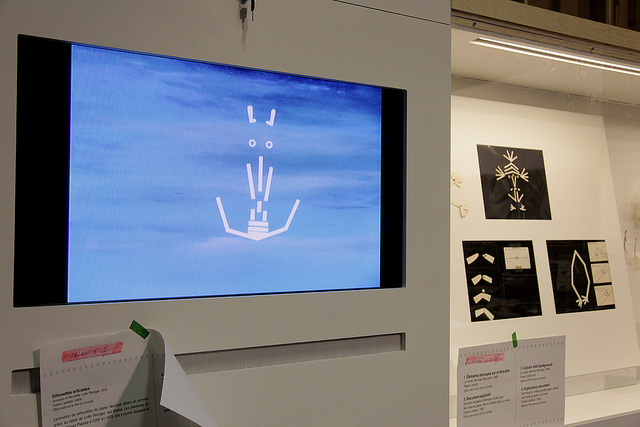 As part of the NFB's 75th anniversary, we're looking back on what has made us who we are. In the world of animation, this means celebrating the artists and creators who have garnered an impressive array of awards, including seven Oscars, four Short Film Palmes d'Or at Cannes, two Golden Bears at the Berlin Festival, eight BAFTAs, and five Grand Prizes at Annecy.
The exhibition includes models, figurines, sketches, technical tools, and original drawings made and used by some of the world's foremost animation masters, from yesterday to today, including Co Hoedeman, Janet Perlman, Torill Kove, Patrick Bouchard, and many, many others.
Want to see the hand-scratched tinted 70-mm film Caroline Leaf used to make Two Sisters? It's there! Feel like checking out the real 3D clay moulds of the delightful polar bear in Meltdown? That's there too! And the exhibit doesn't limit itself to film-related artefacts. You can even gape at the very same leather slippers that Norman McLaren wore around the NFB offices for 42 years. Wondering what's so special about an old pair of shoes? Check out McLaren's work, and you'll see why every aspect of this legendary artist is adored.
Activities and experiments
After soaking up the sheer genius of the artists' works on display, you can head in to the studio and make your very own stop-motion animation film! There are plenty of props and mini-sets available for you, but if you're feeling adventurous you can set yourself up in front of a camera and move in sync with the frames you capture on your own.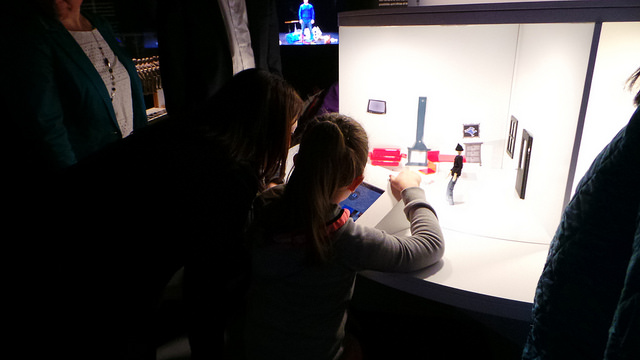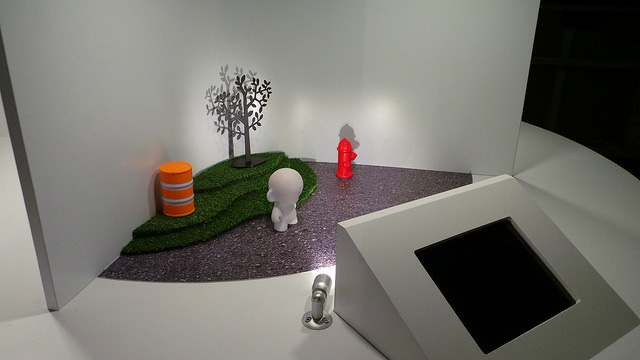 Kids and adults alike will love playing with the latest technologies to create something older than cinema itself (you'll learn in the exhibit how animation came before live-action cinema in history).
Attention: genius at work! Artist residencies scheduled throughout the year
Seven celebrated animators who are working in the craft today will be present at the museum for a couple of weeks at a time throughout the exhibit's year-plus run. These talented creators will be "embedded" within the exhibit and will be working all day on their latest projects while visitors tour the exhibit. It's a once-in-a-lifetime chance to see a genius at work!
Francis Desharnais will do his residency in late July 2014, and he'll be followed by Claude Cloutier and Janet Perlman, who are scheduled to work at the museum at the end of the summer, in mid-to-late August. In the fall of 2014, the museum will host Theodor Ushev. In early 2015, animating partners Dale Hayward and Sylvie Trouvé will be completing their residency, and they'll be followed in summer 2015 by Patrick Bouchard in late August.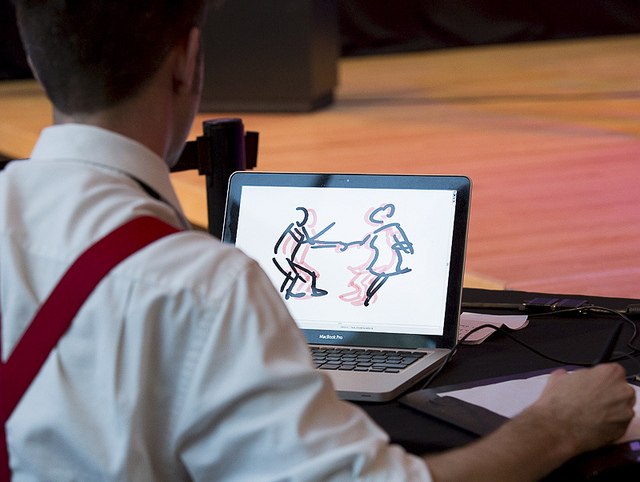 Want to know more about the resident artists? We'll be publishing insightful mini-bios of each guest animator right here on the blog, to coincide with that artist's residency at the museum, so stay tuned. In the meantime, we'll leave you with one of these acclaimed artist's works: Claude Cloutier's intricately drawn and quite funny fable, Sleeping Betty. It's a fan favourite. Happy watching and we hope to see you at the museum!
Sleeping Betty, Claude Cloutier, provided by the National Film Board of Canada
All photos by Jessy Bernier, Perspective.