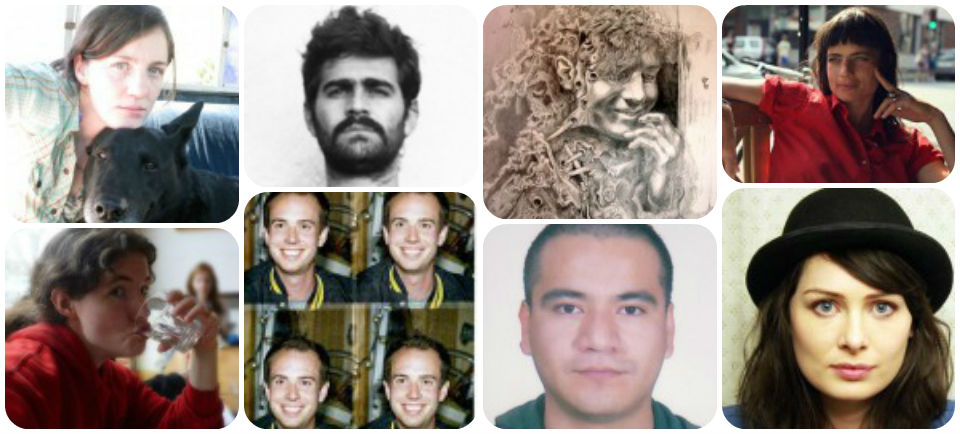 Who's who? Meet the animators in our 10th annual Hothouse animation apprenticeship
The animators are in the building!
Hothouse is an annual 12-week paid apprenticeship program for emerging Canadian filmmakers, located at the NFB headquarters in Montreal. This year's theme is "Found Sound" and the Mentoring Director is Oscar®-wining filmmaker Chris Landreth (Ryan, Subconcious Password).
Eight animators with imagination, vision, experience and enthusiasm will be immersing themselves in hands-on animation to complete a short project by the end of their residency. What'll they come up with? (You can see the results of previous years' Hothouse editions on our Hothouse playlist—these films are each only a minute or two long, so get your quick video fix now!)
This year, for the first time, Hothouse welcomes 2 animators from Mexico alongside 6 Canadian animators as part of a partnership with the Mexican Film Institute. We asked each of the 8 animators two questions: what are you most excited about and what are you most afraid of? (During their Hothouse apprenticeship, that is; not in general in life—LOL). Let's get to know the gang!
Esteban Azuela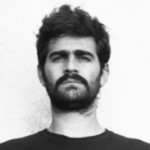 From Mexico City, Esteban studied photography at the Academia de Artes Visuales, and then went on to study Traditional Animation at the Vancouver Film School. Check out Esteban's work on his Vimeo channel.
What are you most excited about, Esteban? To have plenty of time to think and research on the subject very well—3 months are great to produce 1 minute!—and to have great dialogue with all the mentoring team and participants.
What are you most afraid of? The horror.
Alex Boya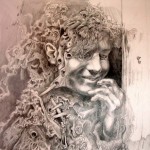 Alex was introduced to animation at Concordia University's Mel Hoppenheim School of Cinema, and his latest film, Rite of Passage, was shown at the Fantasia International Film Festival. Check out Alex's work on his YouTube channel.
What are you most excited about, Alex? Hothouse is, to me, an apprenticeship where the author's motive and the form of the film cross in a particular way. The filmmaker can fully be immersed in thinking through the lens of the developed subject matter when choosing and utilizing a medium. The outcome is a project that grows and can develop a life of its own…
What are you most afraid of? This project will likely grow from and beyond the initial plan in a good way. This uncertainty is nonetheless frightening at the start.
Stephanie Braithwaite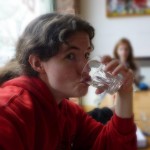 Stephanie comes from a background in animation and indie gaming, and is currently working as an animator and illustrator in Toronto. She is a graduate of Seneca College where she had the opportunity to work on the award-winning short Subconscious Password. Check out Stephanie's work on her Vimeo channel.
What are you most excited about, Stephanie? I'm excited about getting more comfortable with the short film process so I can continue with other projects afterwards.
What are you most afraid of? That I won't finish my film.
Alexandra Lemay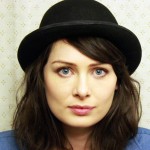 Alexandra completed her BFA in Film Animation at Concordia University, and after discovering her passion for stop-motion, she studied Practical Effects at Toronto's Sheridan College. In addition to her animation, Alexandra has worked in museum exhibits, special effect studios, and costume shops. Check out Alexandra's work on her Tumblr profile.
What are you most excited about, Alexandra? I'm truly excited about every aspect of the Hothouse program and the team is a huge part of that excitement. It's amazing to have the opportunity to get feedback and guidance from established professionals, whilst working closely to people who are in the same shoes as myself. I'm eager to see what everyone will bring to the table.
What are you most afraid of? Giving up or neglecting anything due to lack of time. I don't want to feel I am sacrificing the quality of the film, but I also have to make sure my goals are feasible. Although I am a fast worker, unpredictable problems can creep up, so I have to be prepared!
Frances Adair Mckenzie
Frances is a BC-born new media artist working and living in Montreal. Her practice mixes everything from stop-motion, mask-making, illustration and projection. Frances has a Bachelor in Studio Arts from Concordia University and a diploma in New Media Design from the British Columbia Institute of Technology. Check out Frances' work on her website.
What are you most excited about, Frances? Hmm… 
I'm most excited to be at the NFB for three months, to meet our mentor and everyone that works there. I'm looking forward to having some intense learning experiences with a group of new people and of course am stoked to realize my project, which I'm super inspired by and dreaming about nightly.
What are you most afraid of? I am most afraid of natural disasters, la mort, rendering, and the ever present TIME.
Neal Moignard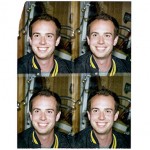 Neal is an Australia-born, Calgary-based animator. Neal creates videos, interactive installations, and performances that facilitate interaction with colour, texture, pattern, touch, movement, sound, and story. Check out Neal's work in his Vimeo channel.
What are you most excited about, Neal? I am most excited to see the inside of the NFB headquarters. What is their kitchenette like, or is there a cafeteria? Are there windows? Are there coffee mugs, left by generations of animators, stained indelibly with standing fluids year after year and representing their owners' tastes, long after their departure? Does it feel like a government building, or a production house, or is it "its own thing"? What art is on the walls? Is there a mural, or large public artwork in the foyer? Is it sterile and professional, or homey? What are the other animators going to be like?
Outside the NFB, I am excited to go swimming for free and to cross the railroad tracks to get home, on occasion (everyone does it, why pretend?)
[Blogger's note: yes, Neal, I do leave old coffee for days in the bottom of my mug. How did you know!?]
What are you most afraid of? I am most of afraid of getting a ticket for crossing the railroad tracks. I heard that you can check Twitter to see when the rail police around, but I don't use Twitter. I could start, I guess, but I am not sure I want to use Twitter more. I use enough social media as it is. Also is that legal? Like warning other drivers about photo radar? I am not clear on that. I can't remember when I last had the opportunity to warn anyone in the first place.
I guess I am also afraid on some level that everyone else in the program will be mean to me, but I don't feel that is very likely.
Benjamín Mugica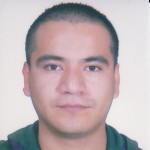 Benjamín Mugica studied Visual Arts in the Academia de Artes Visuales in Mexico City. His early work concentrated on drawing, painting, and ceramic sculpture. Moving forward, Benjamin chose to concentrate on film and animation in particular.
What are you most excited about, Benjamín? To meet and work with very creative people, learn from their proposals and be part of a project at the NFB is awesome, all in one!
What are you most afraid of? That I will not have enjoyed it enough.
Kathleen Weldon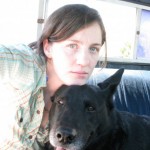 Kathleen is a life-long drawer who loves the painstaking process of bringing drawn figures to life in animation. She has worked on animated music videos and as an illustrator and builder/woodworker. Her work was exhibited in the book Graffiti Women: Street Art from Five Continents.
What are you most excited about, Kathleen? I'm most excited about the whole thing! That isn't a very good answer, I guess, but it's hard to isolate one element. Delving into a project, being at the Film Board, working with everyone, being immersed in the whole process…
What are you most afraid of? Making a mediocre film.
 ***
There they are, your 2014 Hothouse participants. Be sure to follow their progress as they push the limits of animation (and their sanity!) over the next 12 weeks. Artists: on your marks, get set, animate!