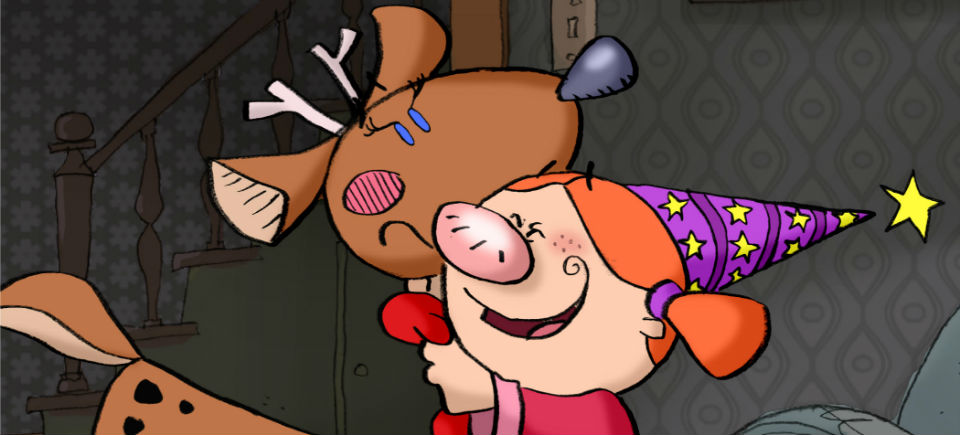 Larks and laughs: watch 5 Christmas films this week on NFB.ca
Well, it's that time of year again: for those celebrating Christmas, it's an overload of food, presents, songs, lights, and chaotic family time. What better way to spend the Christmas season than with 5 of our colourful short films about Christmas? With these 5 animations, the holiday fun won't end anytime soon.
Gather the family around and see which of the films below is your favourite!
OK, this is one of my personal favourites. Have you ever imagined Santa strolling around in the dry and dusty wild west? Well, he ends up getting into a little bit of trouble there with some non-law-abiding jerks who steal presents. Thankfully, a handsome and charming cowboy saves the day! (Or does he?) Watch this lovable idiot play the role of saviour in his white suit, white boots, and white ten-gallon hat.
The Great Toy Robbery, Jeff Hale, provided by the National Film Board of Canada
This short animation contains a powerful lesson about life and love. A grumpy old millionaire wants nothing more than to maintain a stubborn grip on his cash with a tight fist. But as The Beatles so infamously sang: money can't buy you love. Finally, crotchety old moneybags experiences the epiphany of a lifetime: happiness only comes when the heart is allowed to speak. Narrated by Leslie Nielsen, this film is a nutty and colourful heartwarmer.