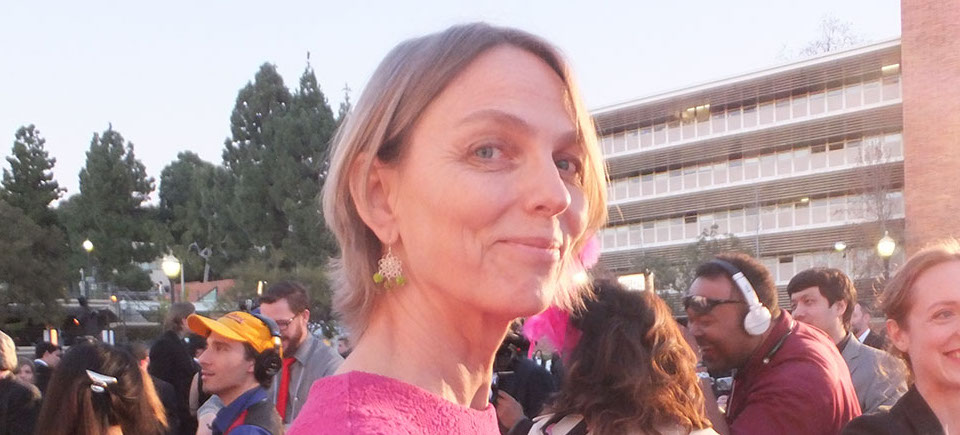 Annie Awards: Torill's First Red Carpet!
(This post is by Marcy Page, producer of Academy Award®-nominated, Me And My Moulton)
**********
The Annie Awards are a huge annual gathering that honours, along with animated films and programs, the many heroic and undervalued individual achievements in the animation arts and industry. The voting is done by ASIFA Hollywood members (ASIFA has active branches in many countries all over the world and has fostered communication of this strange, animation art form across international divides, even in times of cold—and hot—wars). ASIFA Hollywood membership largely comes from some of the biggest animation studios in the world, which likely works against smaller studios or teams at voting time. Still, it's great validation to see and hear the huge applause in that vast auditorium and to feel the enthusiasm, loyalty and the great respect for each facet (writing, storyboard, character design, voice talent, animation, animated effects, production design, direction etc.) of this craft. There are, of course, sprinklings of nominations and honours given the more international cross sections of work, such as for features, student films and animation shorts. In the latter categories, more modest, eclectic and auteur works are well-represented, which put Me and My Moulton in good company.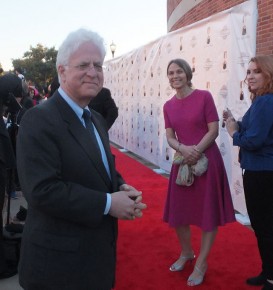 The awards sported an active red carpet and the reception afterwards was very lively with good food and "animated" conversation. We congratulated the winners and were quite happy that Dreamworks made a good showing in the feature awards: a week earlier the PDI/Dreamworks branch in northern California had been shut down putting 500 employees and animation people out of work, so it had been a hard week for everyone in the company.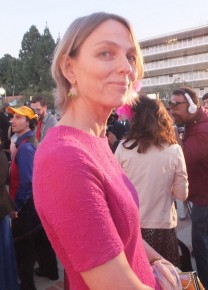 At the Annies reception, Torill blurrily vogued it up with John Kahrs, director of the 2013 Academy Award for Best Short Animated Film, Paperman. Kahrs is known for his work on Monsters Inc, The Incredibles and Frozen.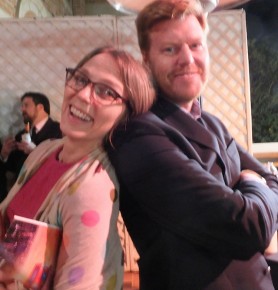 Finally, after this first flurry of pre-Oscar® activity, there was time off for some  NFB and Mikrofilm "publicity work" in the ephemeral sand on Venice Beach. This continues a new tradition started by previous NFB short animation nominated teams who revel in being on a warm, sandy beach in February!