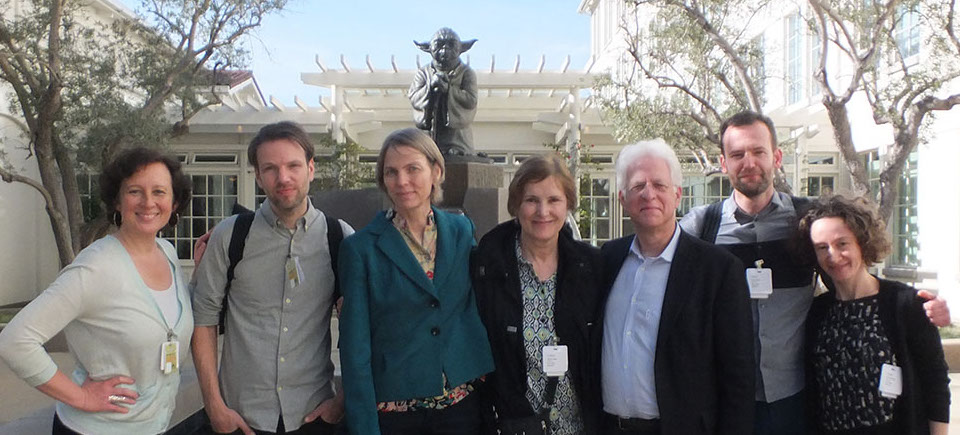 We Tour on Tours, and Obama, Oh My!
(This post is by Marcy Page, producer of Academy Award®-nominated, Me And My Moulton, who also took almost all the photos here)
**********
As part of our tour in the Bay Area, we had a screening at San Francisco State University that jettisoned me into my past. You see, I got my masters degree and taught animation courses at the school for many years, alongside teaching partner Marty McNamara. The screening, attended by many ASIFA San Francisco pals, was another full house. ASIFA President Karl Cohen, who has been central in keeping the ASIFA newsletter there lively and informative, introduced the program.
The next morning our departure from the hotel was delayed, blocked by a street barricade. President Obama passed in the following motorcade. You can't see it in the photo with the tinted windows but he was definitely giving the animation teams two thumbs up.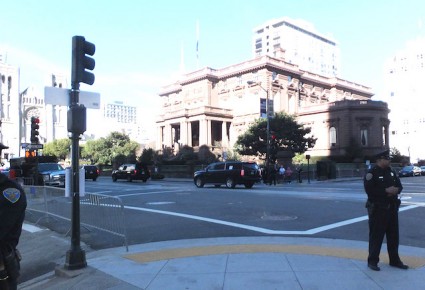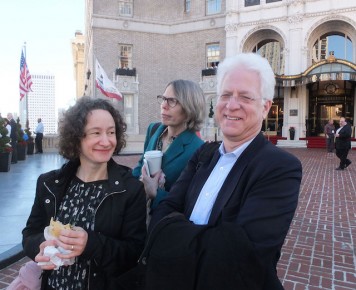 Obama's helicopter later landed in the Presidio, near the Disney Family Museum where we were being given another tour. He was definitely stalking us. 😉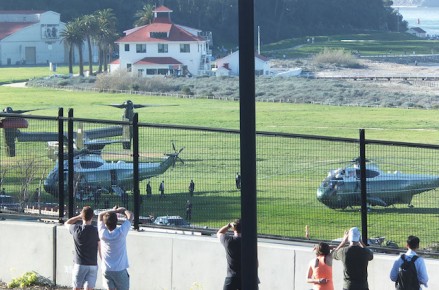 The tours at ILM and at the Disney Family museum were both excellent and the screenings were very well attended. Ron kept all the Q&As lively and fun. And then it was away to LA!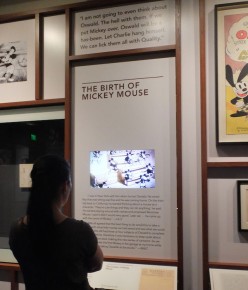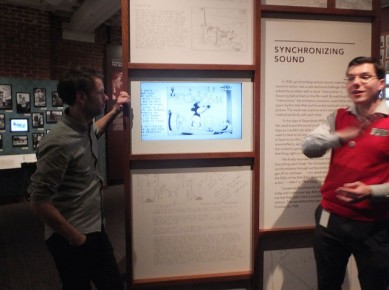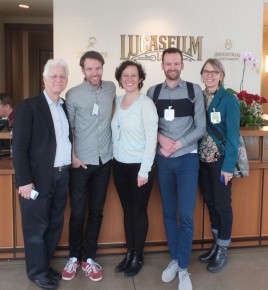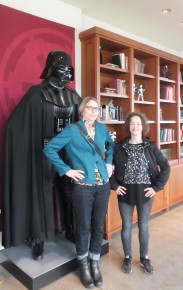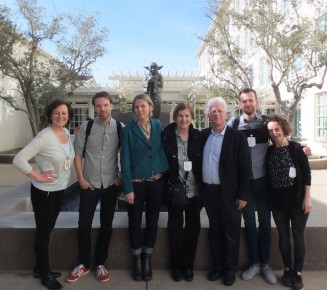 Once in Los Angeles this week, our first studio stop was DreamWorks' beautiful Glendale facility. Our group was joined by Marieke Blaauw, of the A Single Life team. Her trip was delayed because she was recovering from a bike accident. Ironically, the accident happened when, in a hurry to deliver the Academy Award invitation to the team, the invitation slipped and jammed in the spokes of her bicycle's front wheel.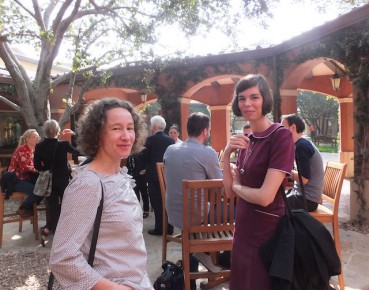 By now, all of the Short Animation nominated teams were on the tour! And the days ticked by…