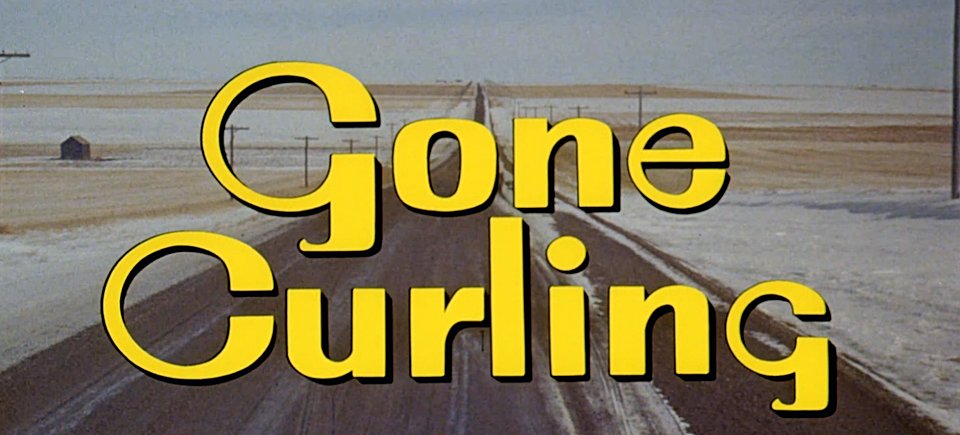 Curling Fever | Watch Gone Curling on NFB.ca
It is said that curling, like love, is a disease of the mind.
In this vintage comedy short, hailing from 1963, this unique and truly Canadian "disease" has overtaken the prairie town of Eston, where a travelling salesman arrives eager for some company after long hours on straight and icy Saskatchewan roads.
Much to his surprise, the town is deserted. Where is everyone? A litany of small hand-written signs slapped in shop windows provide the clue: the whole town is Gone Curling.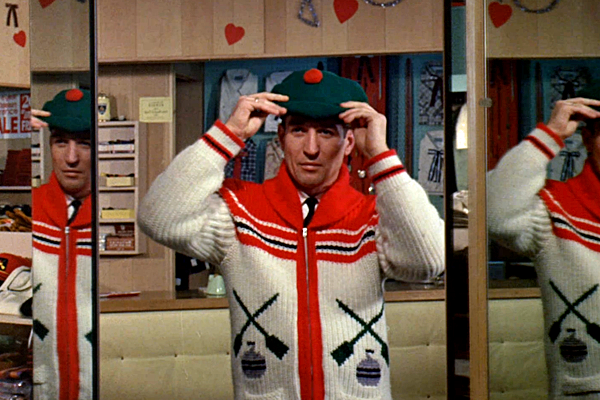 What ensues is our salesman's comical initiation into the sport, replete with cardigan shopping, rookie mistakes and tips from the town's pros.
Curling is enthusiastically played from coast to coast (Canada boasts most of the world's best curlers), but it holds extra special appeal in the Prairies, where it historically offered a fun and communal winter pastime to grain growers.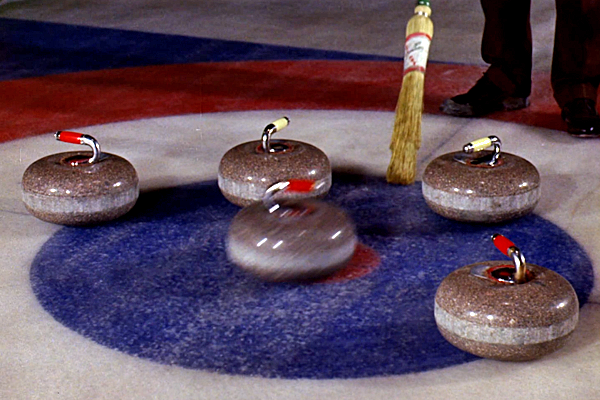 The town of Eston, whose motto is "Golden Fields & Harvest Moons," lies at the junction of Highways 30 and 44. Its current population sits at just above 1,000 souls. Despite its relatively diminutive size, Eston spawned no less than 3 curling legends: Gord Grimes, Syd Garner and Stewart St. John, all of whom were inducted into the Saskatchewan Legends of Curling Honour Roll in 2007.
How cool, then, to find a young and dapper Stewart St. John (introduced as Stew) as our salesman's impromptu curling coach in Gone Curling!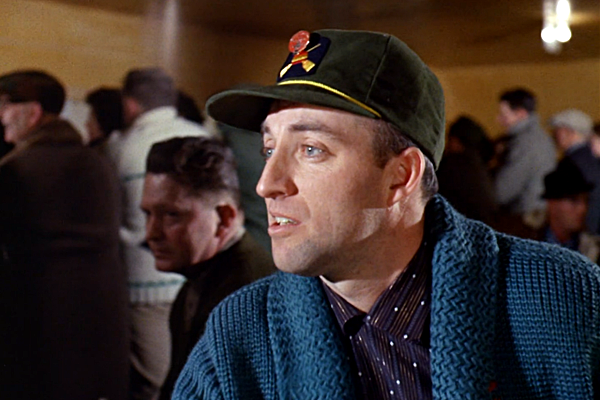 So hesitate no more. You may now press "play" on this 10-minutes gem with full confidence. This is real curling and you, like our salesman, are in good, broom-wielding hands.
Gone Curling, John Howe, provided by the National Film Board of Canada