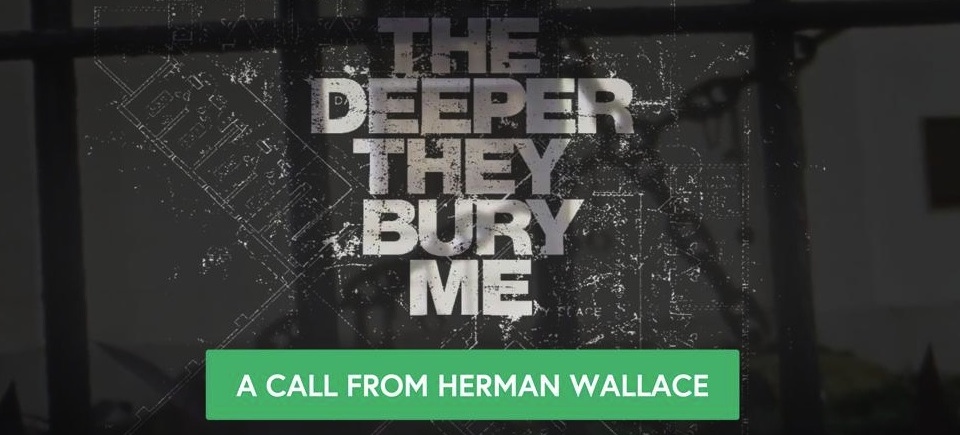 Interactive Portrait Goes Inside US Prison System
You have a call from Herman Wallace at Louisiana State Penitentiary…
So begins The Deeper They Bury Me, an interactive portrait of one of America's most famous political prisoners — and an inside look at the system that held him in solitary confinement for most of his adult life.
One of the Angola Three, Herman Wallace helped establish a prison-based chapter of the Black Panther Party, advocating for fellow prisoners from the inside. In 1972 he was placed in solitary confinement, charged with murdering a prison guard — despite the absence of any physical evidence linking him to the crime. He remained in solitary for over 40 years.
Within a window of 20 urgent minutes, the time of a prison phone call, users are invited into his world — navigating between his 6-by-9 foot cell and the dream home he envisions with artist Jackie Sumell
The project is co-directed by filmmaker Angad Singh Bhalla, who developed the interactive in parallel with his 2012 feature doc Herman's House, which premiered on PBS in 2013, winning an Emmy Award for Outstanding Arts and Culture Programming.
While the film focussed on the unusual artistic collaboration between Wallace and Sumell, its digital companion profiles Wallace himself, situating him within America's prison industrial complex. Bhalla and co-director Ted Biggs worked with animator Nicolas Brault and the Toronto-based multidisciplinary studio Helios Design Lab, embedding Wallace's testimony within an immersive environment of poetic animation and evocative archival images.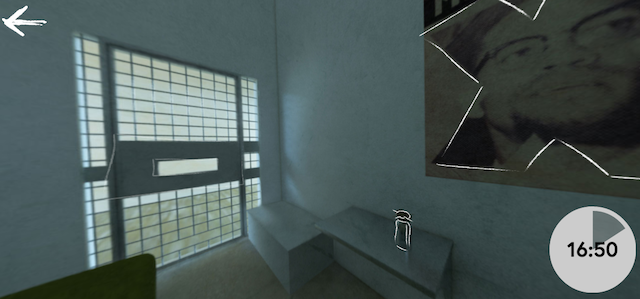 "Prisons are designed to 'disappear' people, along with the social problems that put them there," says Bhalla. "But interactive media allows us to play with the idea of space. We can put users inside the prison environment — and we can take Herman out."
Bhalla's interest in criminal justice reform began with his involvement in the labour movement. "I realized how current economic structures criminalize poor people, and how people of colour encounter particular exploitation," he says. "In the US a hugely disproportionate number of African-Americans are in prison, and in Canada we have a similar situation with First Nations people."
The cause of prison reform got a high-profile shout-out in the recent Oscar telecast, when musician John Legend, accepting an award for his work on the civil rights drama Selma, used the opportunity to highlight some current injustices. "There are more black men under correctional control today than there were under slavery in 1850," he said.
The USA has the world's highest incarceration rate, keeping about 2.3 million people behind bars. About 40% of all male inmates of men of colour. With The Deeper They Bury Me, Bhalla and his team aim to craft an interactive portrait that throws new light on these troubling stats.
The Deeper They Bury Me is produced by Anita Lee for Ontario Studio. Watch for a spring launch.