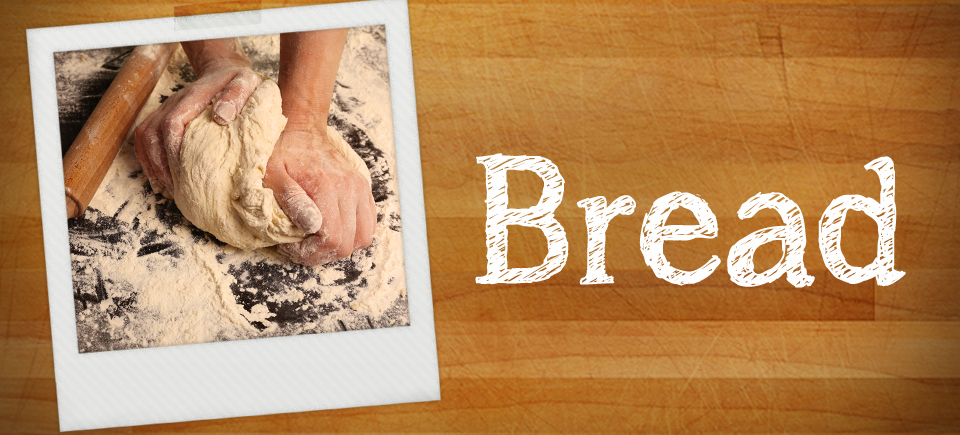 Breaking Bread: Celebrating Multiculturalism on Canada Day
Our latest interactive project, Bread, launches this week in honour of Canada Day. It was a natural fit, as both this project and our country share one essential thing – their dependence on multiculturalism.
We've all heard the saying that Canada is a mosaic. As a country, we take pride at the richness and diversity of our great nation.
At the time of the 2001 census, the Government of Canada issued a report which stated the following:
Immigration to Canada over the past 100 years has shaped Canada, with each new wave of immigrants adding to the nation's ethnic and cultural composition… As a result, the number of visible minorities in Canada is growing… reflecting a varied, rich cultural mosaic as the nation started the new millennium.
And along with this, we also have the heritage of our own Indigenous populations to draw on. And every group of people, from near or far, comes with a recipe for bread. By baking that bread together, we pass along our culture and our knowledge.
And that's what this project is all about.
Artist and social innovator Mariette Sluyter wanted to explore how baking bread relates to the way we connect to our culture. She had baked with seniors and saw how it brought them together. She felt that the natural storytelling that evolves through sharing recipes could help break cultural barriers.
So without further ado, meet the 6 women who will share their recipes with us.
Bread – Meet the Bakers
Anne Kerekes, born in 1926,  is a Hungarian immigrant who came to Canada at the age 2. She grew up in a mining community in Southern Alberta. To this day, she still bakes regularly for her children, grandchildren and great grandchildren.
As she works on her loaf of airy white bread, Anne reflects on aging, hard work and her childhood.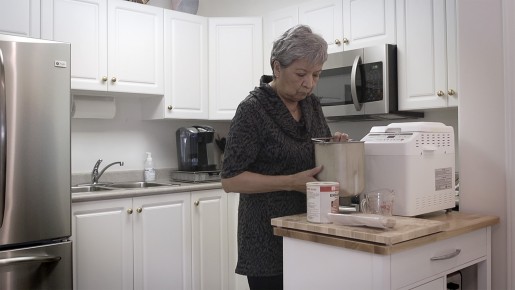 Carrie Sheen is a Cree woman who survived the residential school system, and now uses her grandmother's recipe for fresh, warm loaves as a way to hang on to a culture that others so desperately tried to take away from her. It is precisely those memories of her grandmother  that helped her move beyond her childhood to become a compassionate member of the community.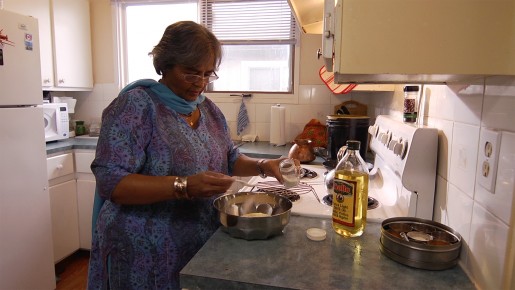 Vidya Richardson immigrated to Canada after rejecting the role that women were cast in in her native country of India. She is energetic, a perpetual learner and rarely sits still. She loves to cook and care for others and volunteers with a senior's group.
Vidya adores preparing her famous roti for family and friends in the country she now calls home.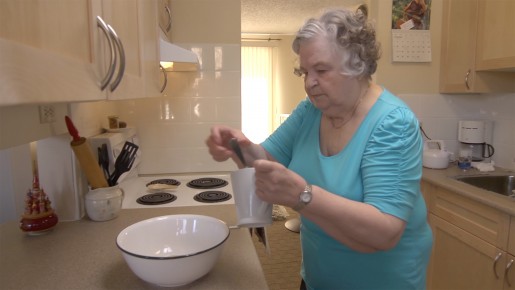 Vera Kalmakoff grew up in the Russian-speaking community of Veregin, Saskatchewan. Now retired, she performs with "Seniors A GOGO," starring in a play about seniors and sexuality. She is a single mother and grandmother, and takes great pride in family.
For Vera, the act of baking her signature Russian bread rolls allows her to recall her heritage and long-ago memories of her mother baking for the unemployed workers during the Great Depression.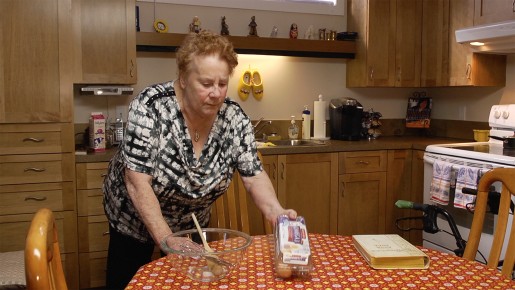 Wilma Sluyter left the Netherlands behind and came to Kitimat, B.C. as a young bride of 30, knowing not one word of English. But she settled in and her ever-present sense of humour guided her along the way.
Wilma celebrates the joy in life with her traditional Dutch panneboek recipe, which is especially significant after having survived a childhood surrounded by violence and death growing up during the war in Europe.
Always ready with a song and story, Charlotte Yellowhorn McLeod is a Blackfoot woman from Pikani Nation in Alberta. She is a much-loved teacher and friend in her community, and she just so happens to make the best fry bread and bannock you've ever tasted.
While demonstrating how to make her sumptuous fry bread, Charlotte reflects on her difficult childhood steeped in colonial culture.
Experience the full project here.
And Happy Canada Day!