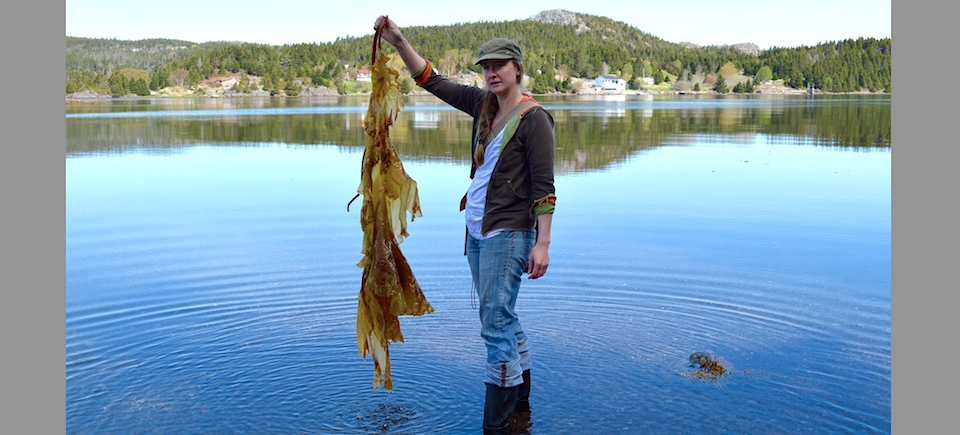 Interactive Gets Fresh: Newfoundland's Local Food Scene
Living on an isolated island in the North Atlantic tends to foster a degree of resourcefulness, and Newfoundlanders know a thing or two about food self-sufficiency.
Long before there was talk of locavores and 100-mile diets the Quinlan sisters of Carbonear were picking berries in the open backcountry around Conception Bay and Skipper Clyde Boland was fishing local waters – practices that had sustained generations of their ancestors.
They now find themselves among the featured subjects in Wild Thing, an interactive documentary about Newfoundland's thriving local food movement, currently in production in the NFB's Quebec-Atlantic Studio — a partnership with the Vancouver-based Digital Studio.
For several months now St. John's filmmaker Rosemary House has been charting the activities of a handful of primary producers – an engaging line-up of fishers and farmers, foragers and hunters – as they procure food not just for themselves but also for markets and high-end eateries like Raymonds, where star chef Jeremy Charles is winning international praise for his inventive use of indigenous ingredients.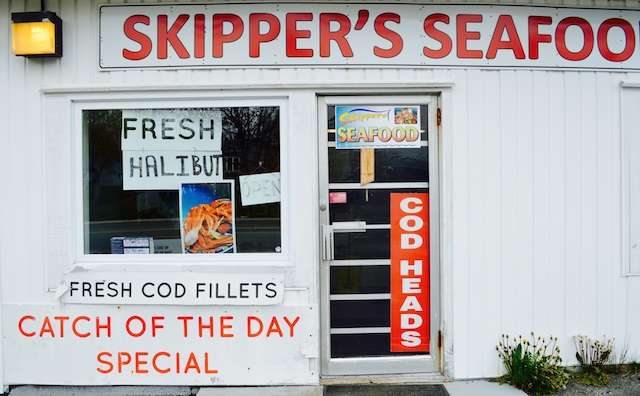 "The Long hungry month of March"
"The new Newfoundland cuisine is rooted in the unique culture and landscape of this place," says House, who remembers her Aunt Marion regaling the family with stories of growing up in pre-confederate outport Newfoundland. "It took ingenuity and tenacity to make it through 'that long hungry month of March,' as people liked to call it, and I want to capture something of that spirit."
The project will incorporate video shot by noted cameraman and filmmaker Nigel Markham, along with original photography and text by House herself. The 15-day shoot continues sporadically until November, and the interactive programming and design team is due to come on board in the fall.
"The question of how we produce our food is one of the critical issues of our time, and Rosemary has found her own witty and wonderful way into the topic – telling a very local story that speaks to a wide audience," says Annette Clarke, executive producer of the Quebec-Atlantic Studio. "It's a narrative with elements of surprise and discovery, told through the mostly invisible men and women who sustain this new cuisine — and it's perfectly suited for an interactive format."
Although Newfoundland now imports the bulk of its food, this was not always the case. "I was surprised to learn that we were producing over half our own food back in the 1930s," says House, pointing to a time when fishing families cultivated kitchen gardens, engaged in seasonal hunting and berrypicking, and were adept in the art of food preservation.
A new generation of primary producers
With Wild Thing, House encounters seasoned old-timers like Skipper Boland alongside a new generation of primary producers – people like Jeremy Carter who grows organic greens at Mt Scio Farm, and Lori McCarthy, an enthusiastic young botanist-forager. "There's a new breed of Newfoundlanders, keen to find things that have been there all along," says McCarthy, pictured below . "We just didn't know how to use them, we didn't know that these plants, or parts of the fish or animal, could become something beautiful and nutritious."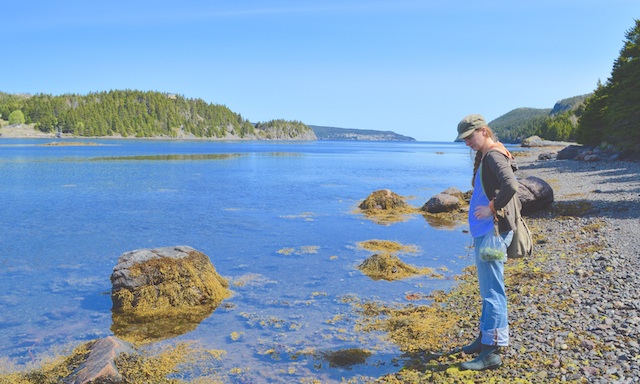 Wild Thing will take us to locations around the island, from the Cape Shore of the Avalon Peninsula to Fogo Island, where Chef Murray McDonald presides over the kitchen at the Fogo Island Inn – the architectural centrepiece of the Shorefast Foundation, an ambitious community-based initiative in economic development and geotourism.
Questions of food resources and their management were high on the agenda in 1967 when the NFB undertook a collaborative film project with the people of Fogo Island, as part of the Challenge for Change initiative.
The resulting 27 films are considered a landmark in community-based media. Such was their impact that the Fogo Inn now regularly screens the films in its in-house screening room. The Shorefast Foundation and the NFB recently joined forces to found The Fogo Island Film House, one of Canada's first e-cinemas.
Among the Fogo Island films is this cinema-vérité gem: 
The Children of Fogo Island, Colin Low, provided by the National Film Board of Canada
Wild Thing, co-produced by the NFB's Quebec-Atlantic and Digital Studios, is scheduled for release in 2016. Photography by Rosemary House.