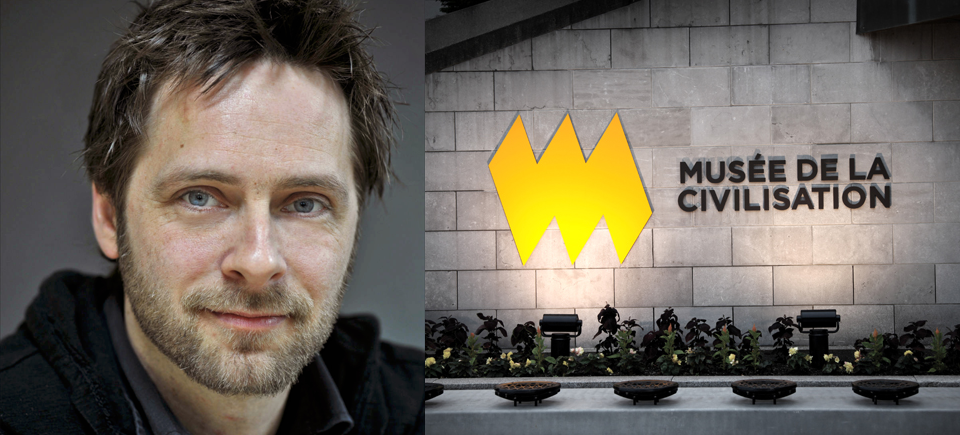 Frame x Frame | Last But Not Least: Patrick Bouchard
After a 14 month run at the Musées de la civilization, the Frame x Frame Animation Exhibition comes to a close with the final filmmaker-in-residence, Patrick Bouchard!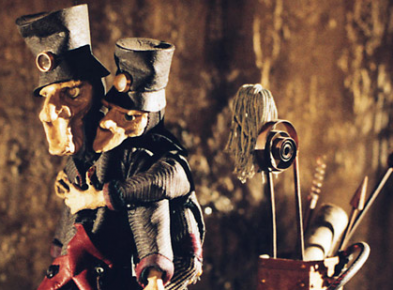 Patrick is a three time Jutra-award winning director who has a wonderfully twisted filmography here at the NFB. His technique of choice is stop-motion, one of the most meticulous and complicated forms of animation out there. What's even more impressive? He does it all by hand.
If you're familiar with Patrick's body of work, you may have noticed his films tend to focus on some rather disturbing themes and have a very Tim Burton/Nightmare Before Christmas vibe to them. If you're already a fan of the dark and macabre, then Patrick Bouchard's films are perfect for you; heck, even if you aren't, there's absolutely no denying the talent and storytelling prowess required to bring such incredible depth and humanity to such complex films.
Bydlo, Patrick Bouchard, provided by the National Film Board of Canada
Bydlo, Patrick's latest film, was the first time he worked outside of puppets and animated with plasteline, a clay-like substance that I know firsthand is nearly impossible to separate from the industrial sized block it's sold in, smells vaguely like oily mud, and is a nightmare to remove from a cotton dress.
The upside of plasteline is that it never dries out and allows animators to sculpt, model, and direct their creations with ease.
See Patrick in action until August 21
Now beginning his residency at the Musées de la civilization, Patrick returns to stop-motion puppetry with his work in progress, Auto-Psy, a short where he looks at a human-like body ready for autopsy. Who was this person that's now lying before him? Who is the body based on? Perhaps that's what Patrick has set out to discover…
Check out some amazing images from Auto-Psy!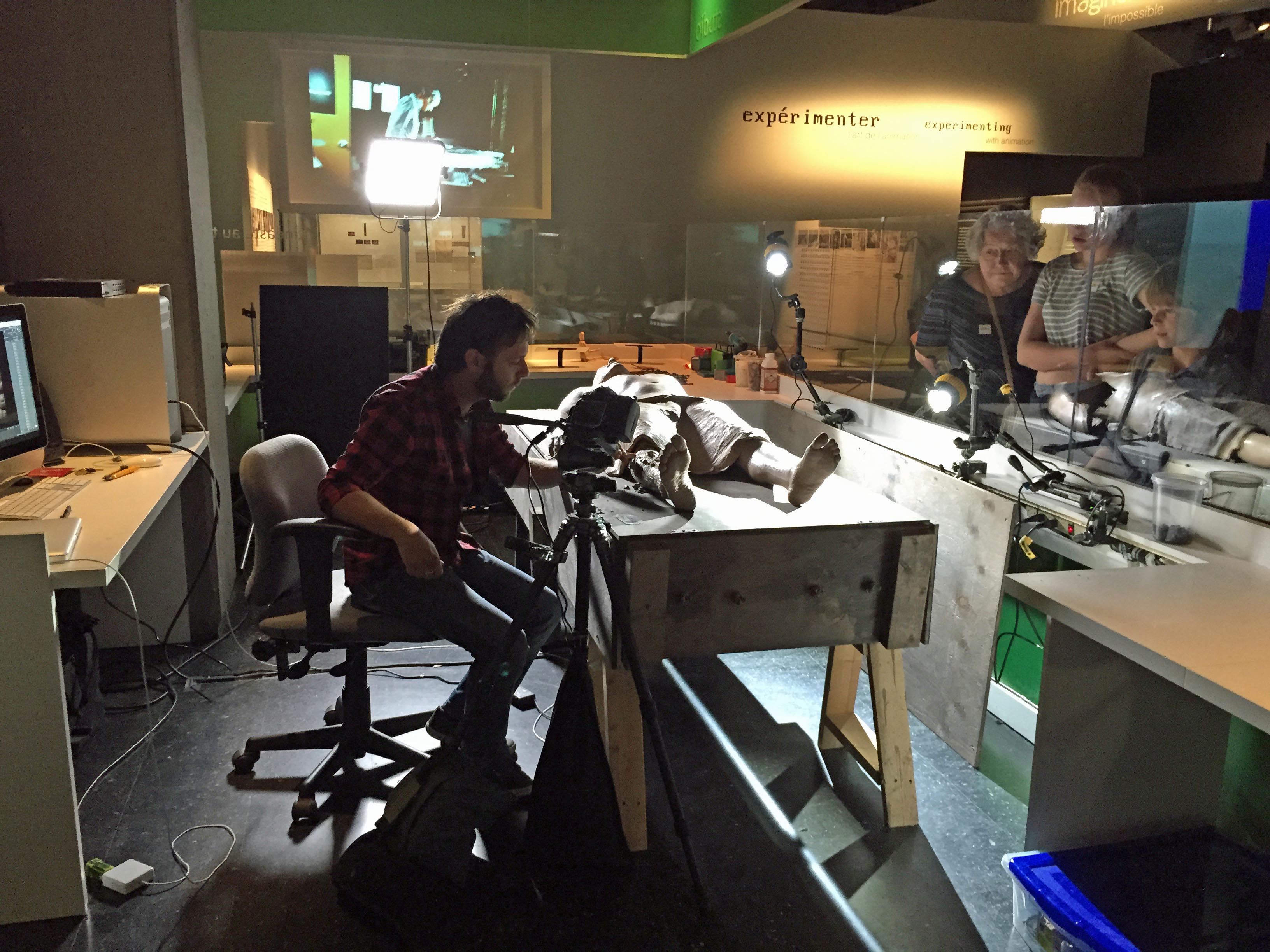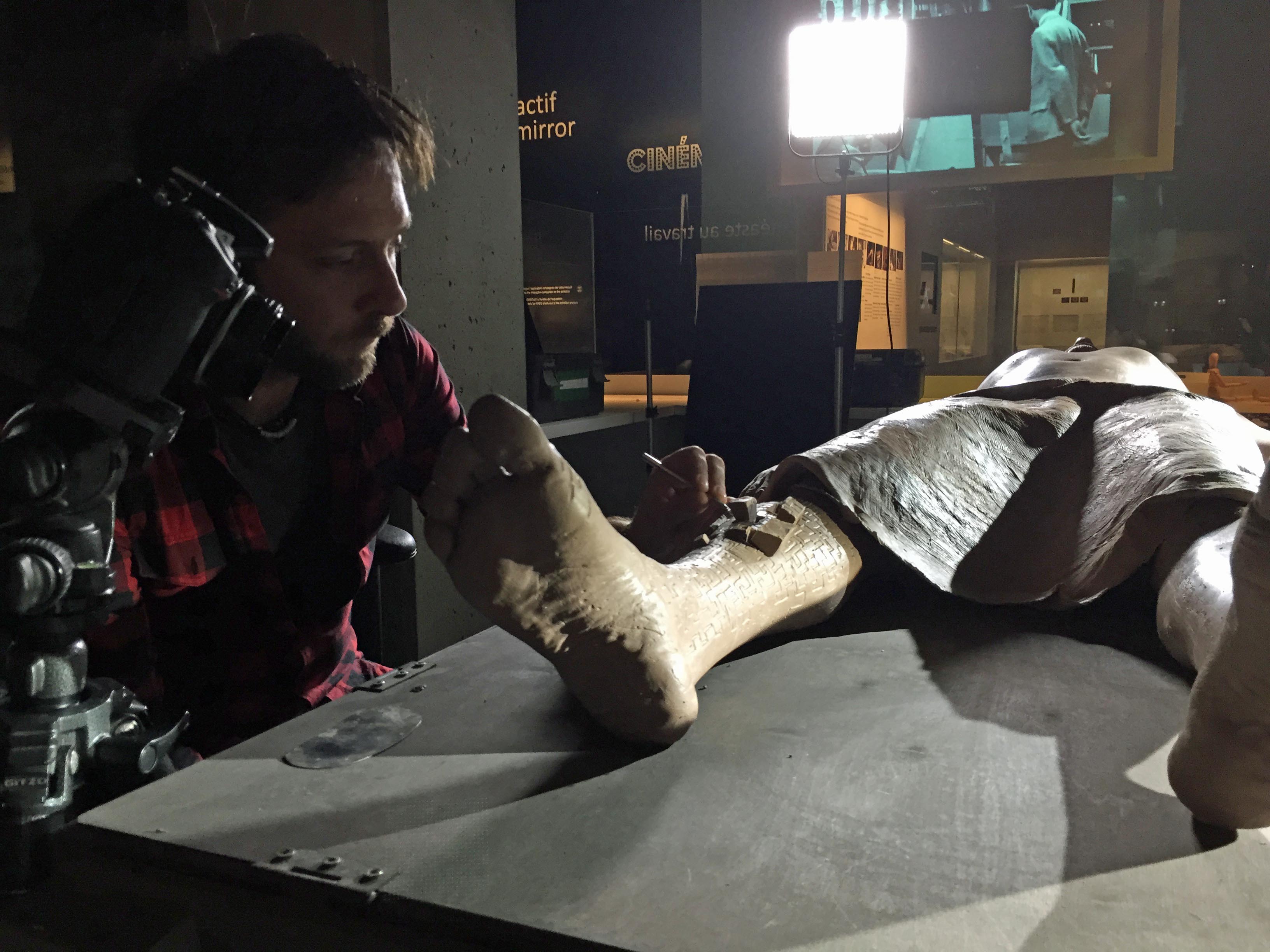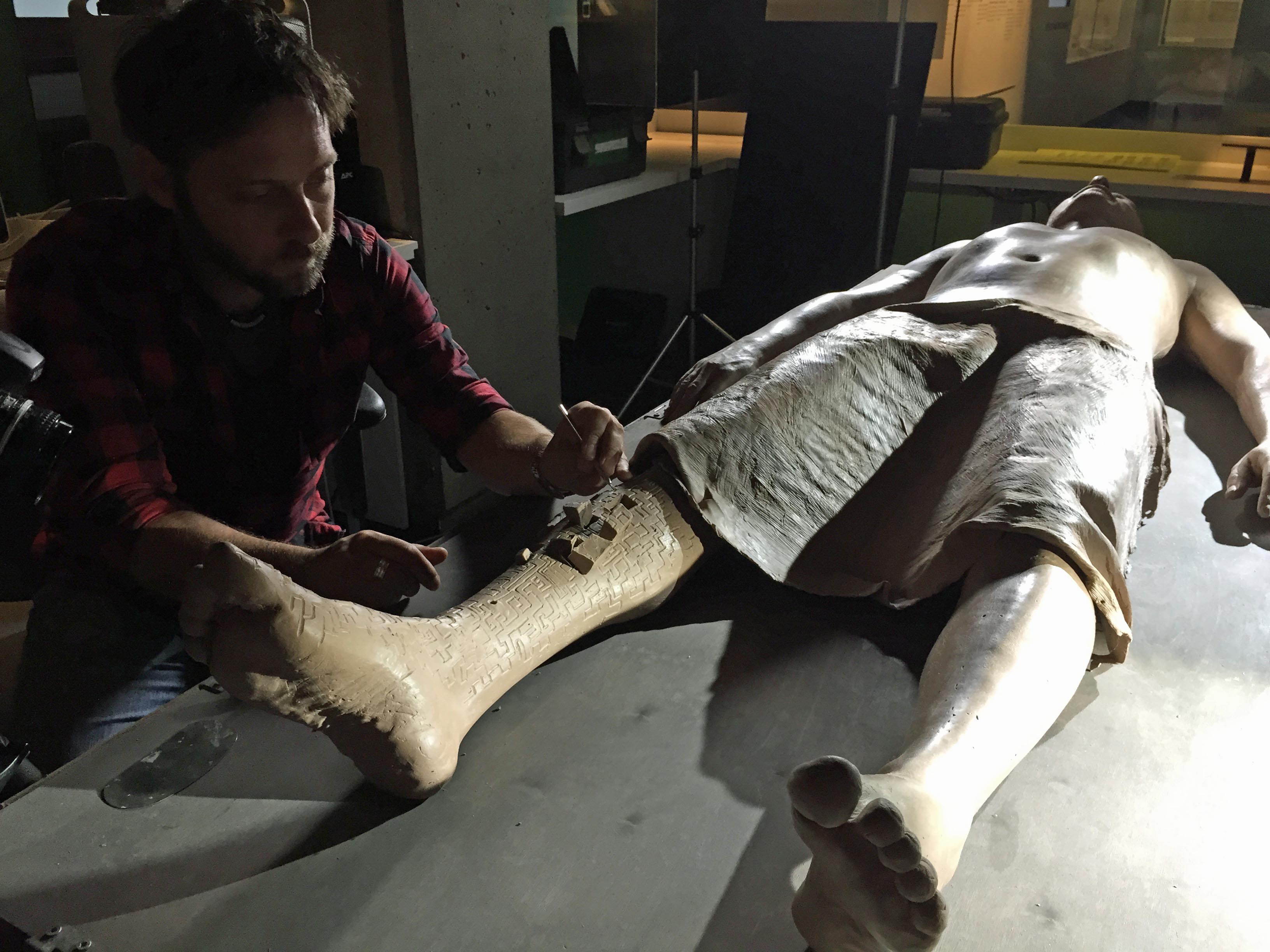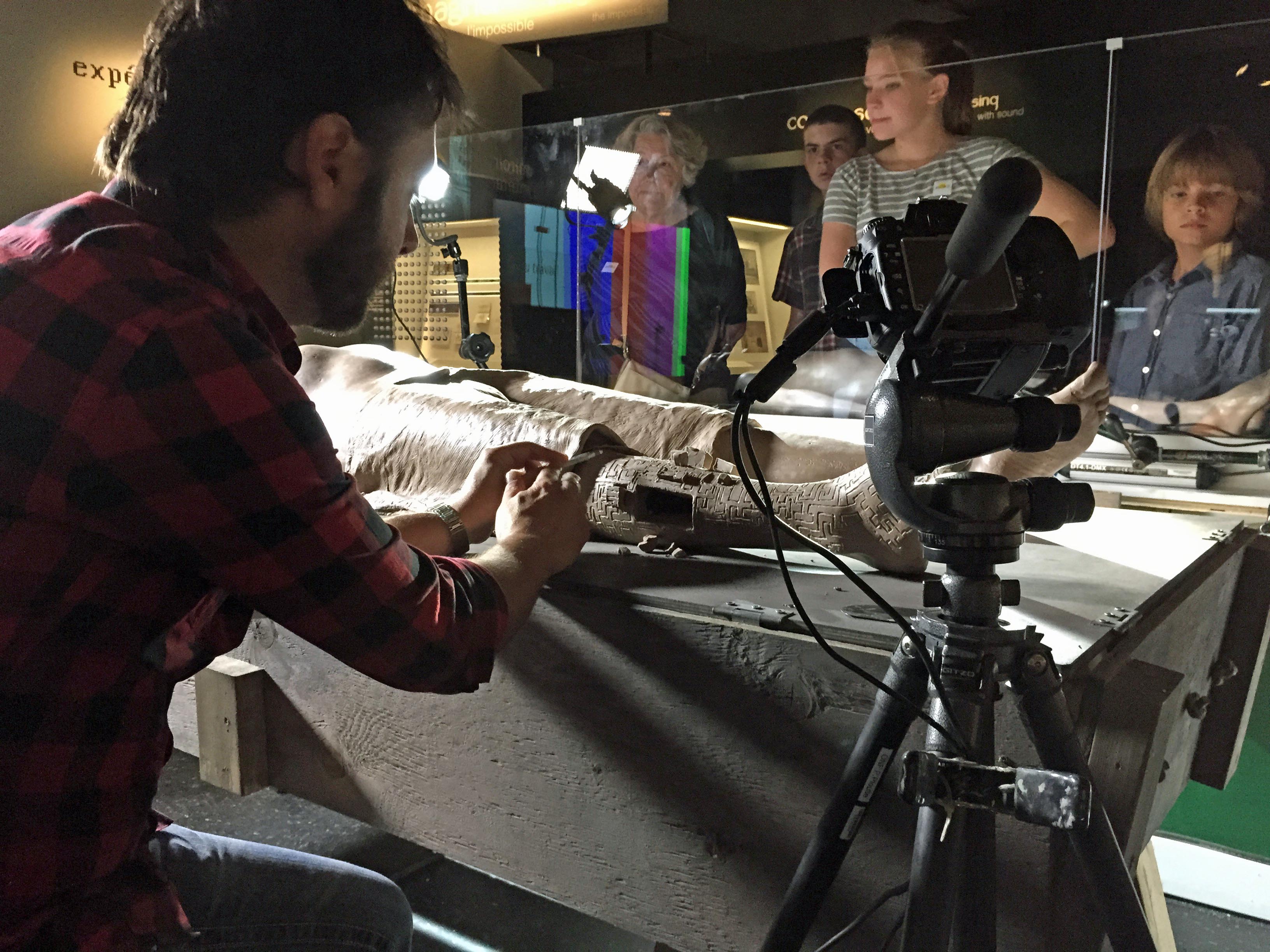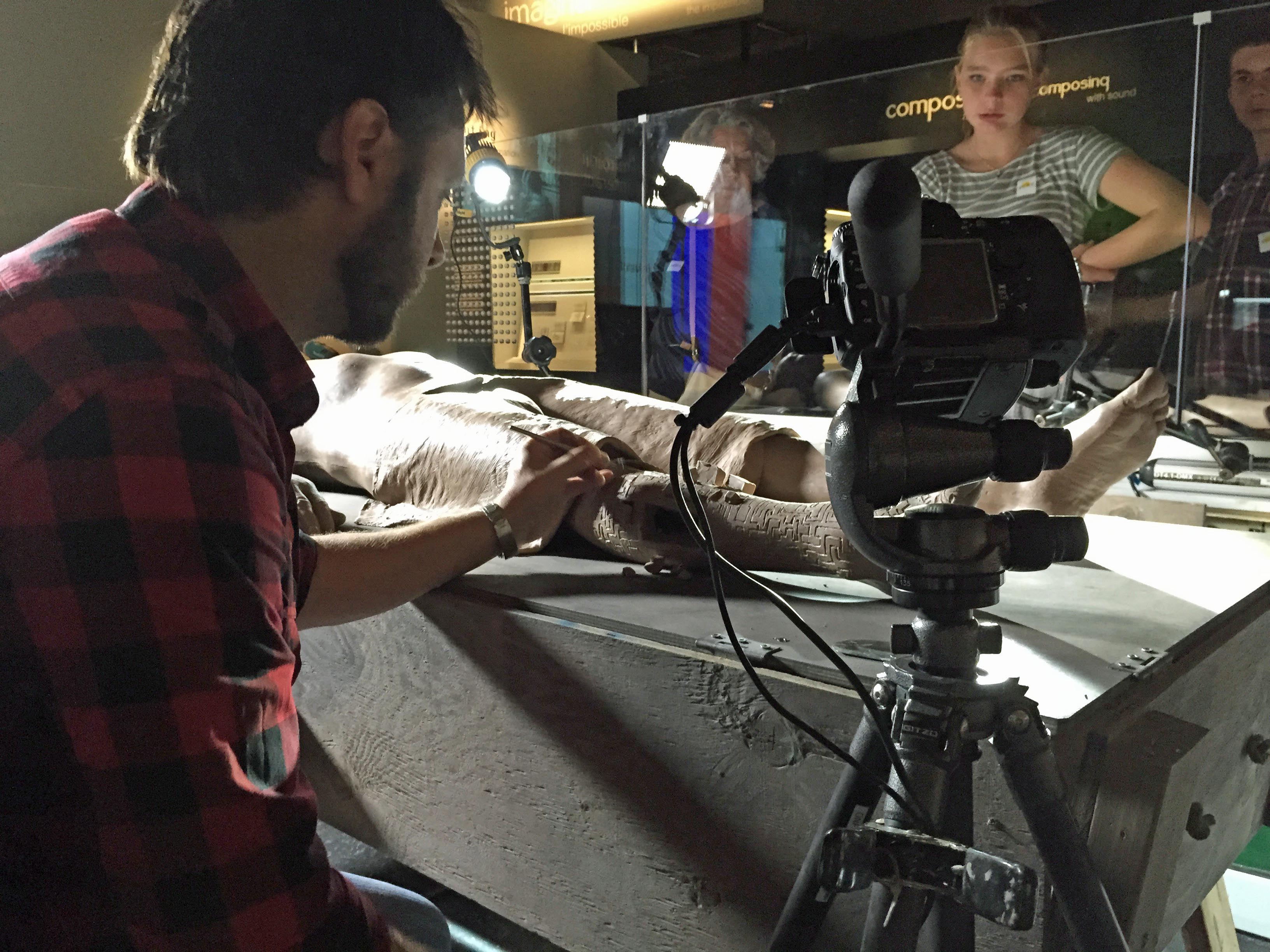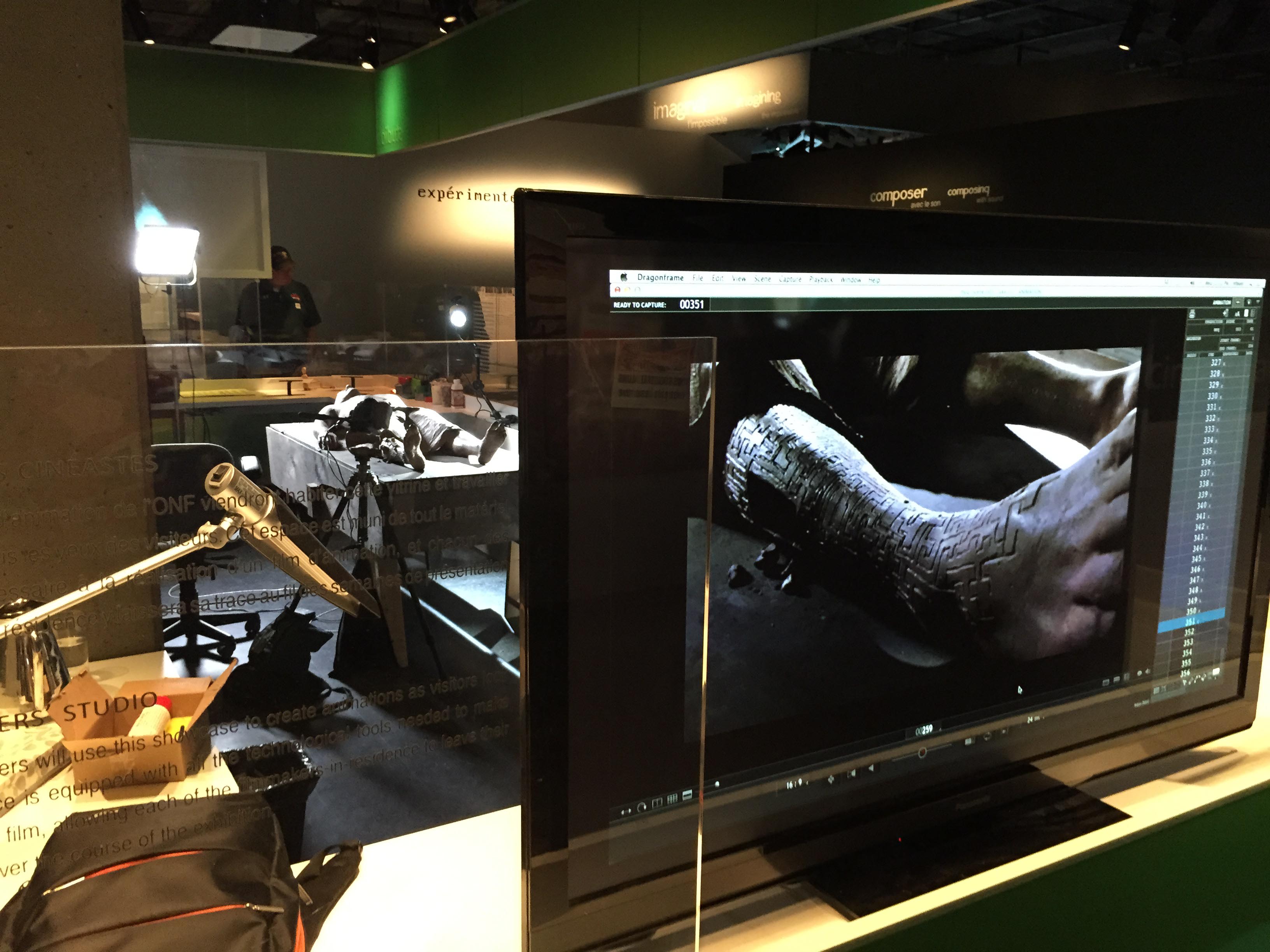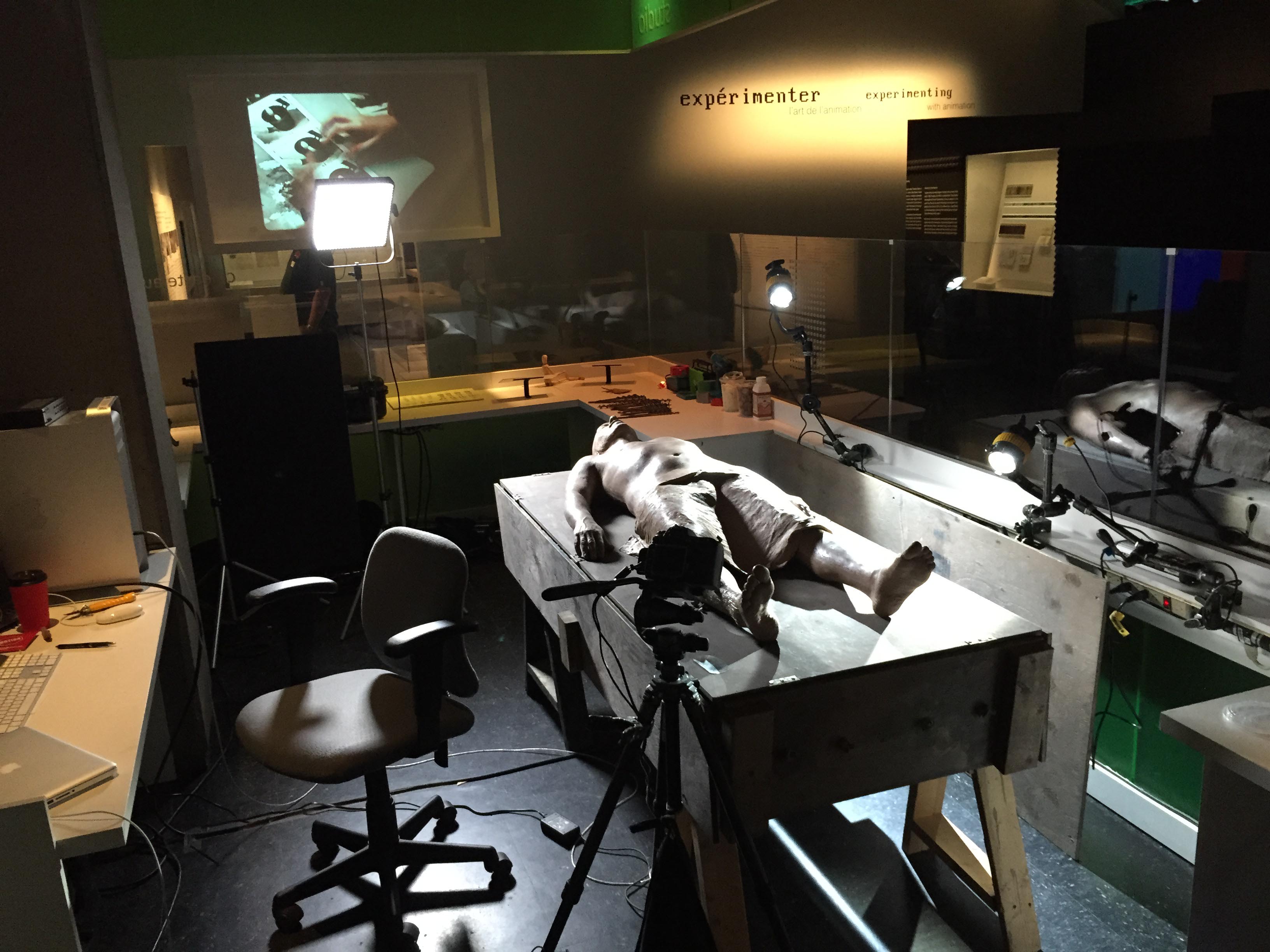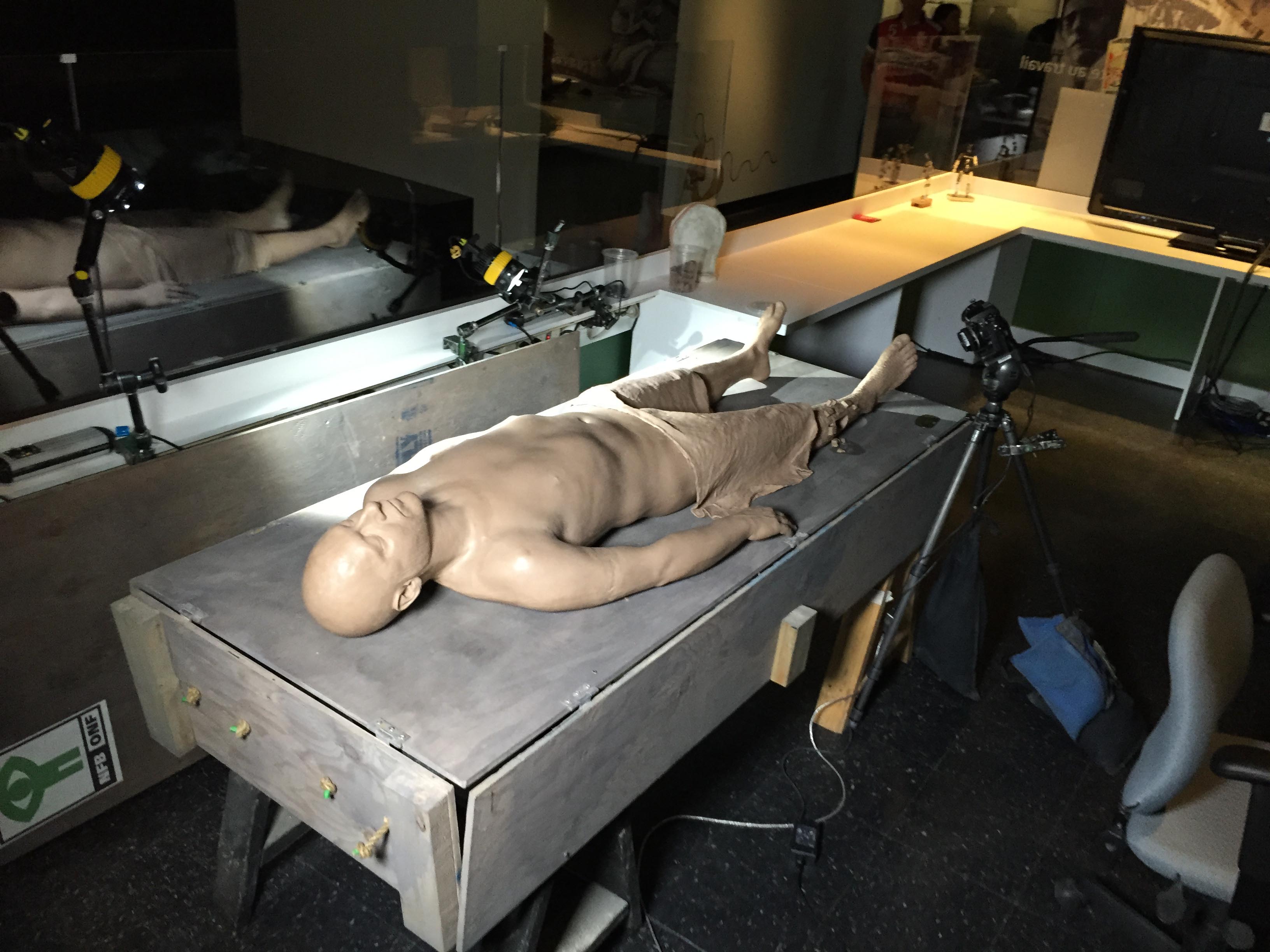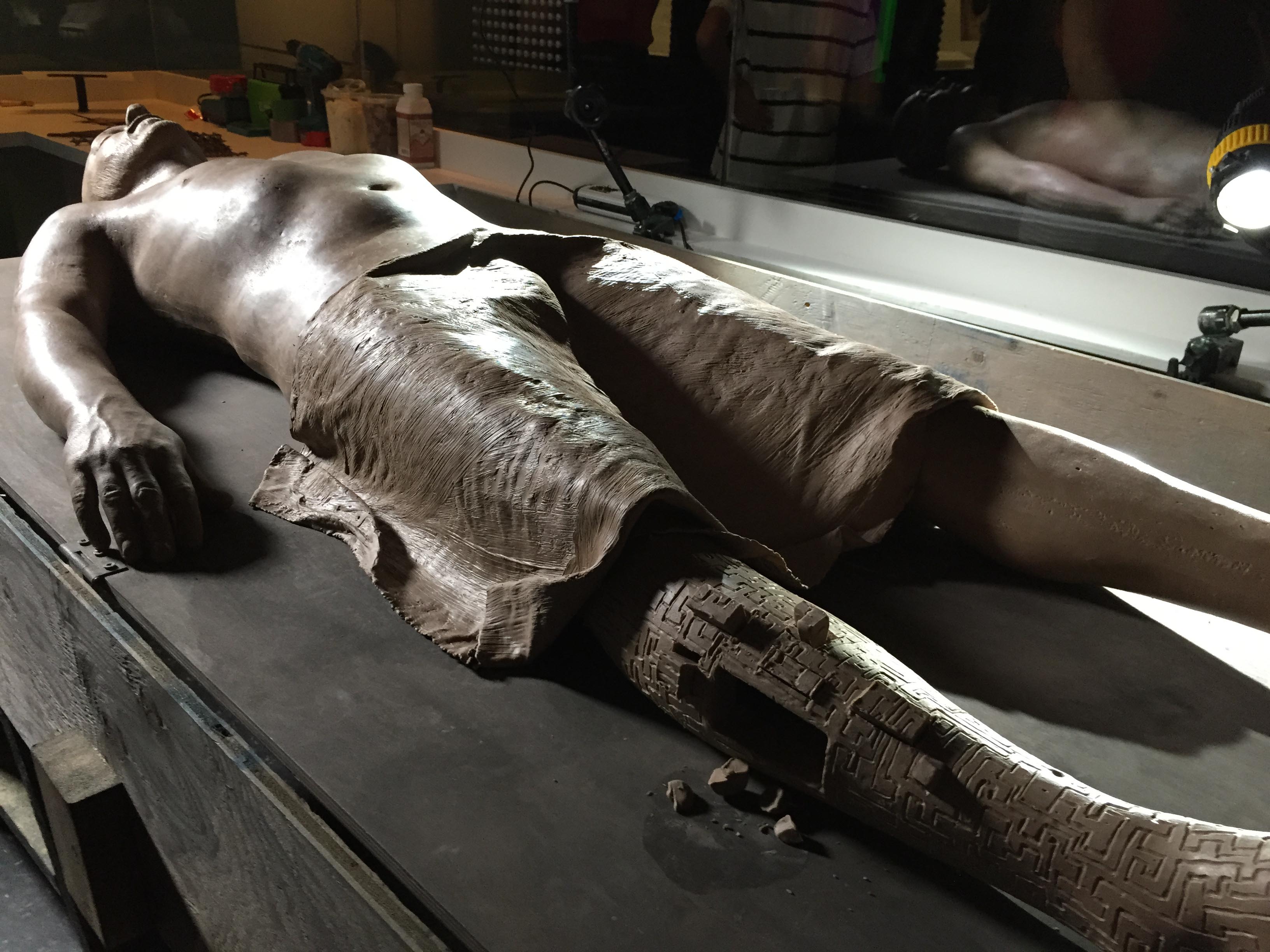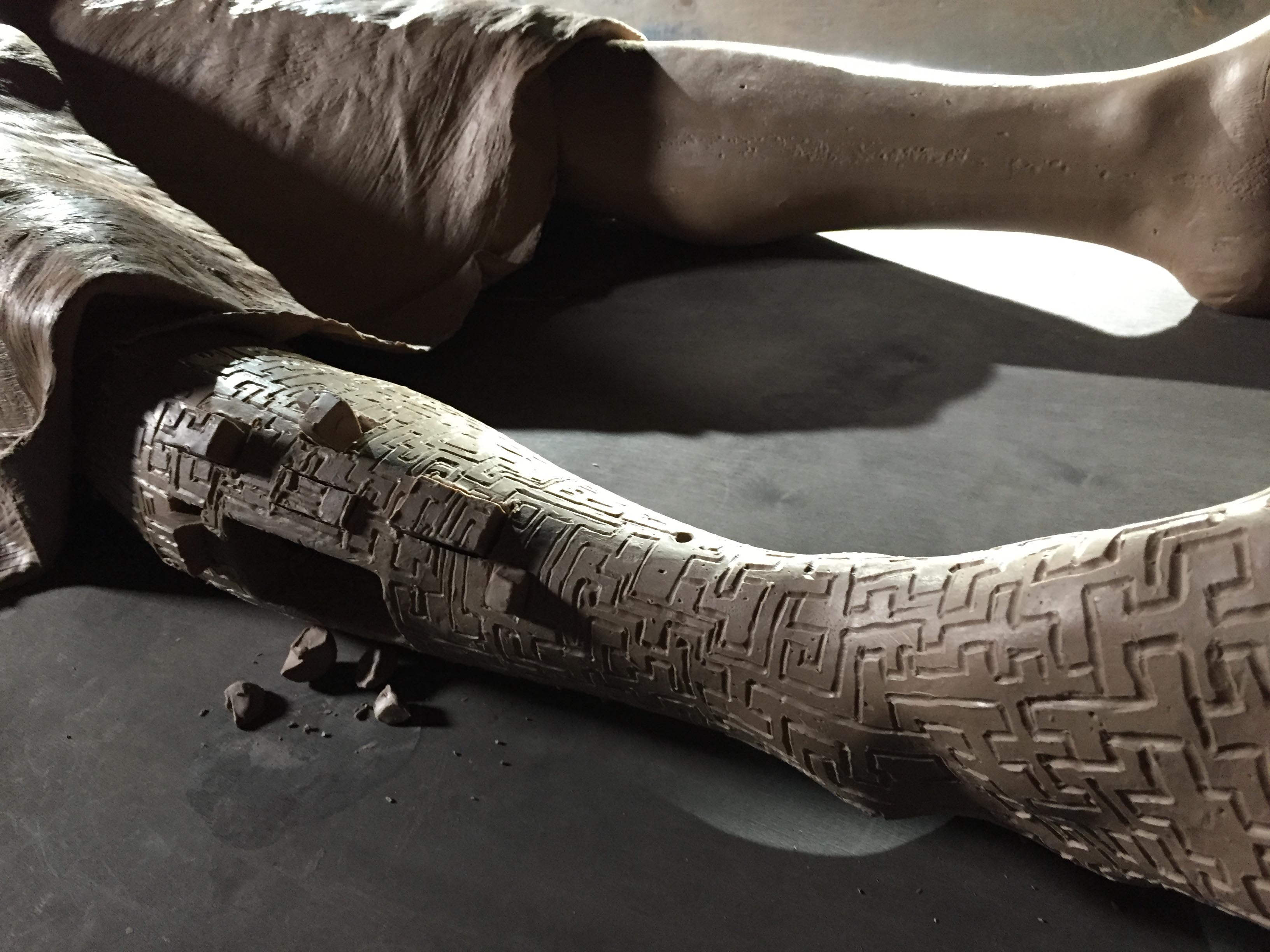 Extended Filmography
Patrick won his first Jutra for his debut NFB film, The Brainwashers (2002) a chilling animation about two chimney sweepers who clear all the memories from their victim's brain in a quest to determine what goes on in a man's head.
His second NFB animated short, Dehors novembre (2005) was animated to the song of the same name by Quebecois band, Les Colocs, and explored the death of the band's frontman and vocalist, Dédé Fortin. The film when on to win a Jutra, a Genie, and was selected in competition at Annecy.
Dehors novembre, Patrick Bouchard, provided by the National Film Board of Canada
Subservience (2007) is about the selfishness of the bourgeoisie and focuses on the oppression and exploitation of the serving class, a theme Patrick would later explore in greater detail in Bydlo.
—
Frame x Frame: Animated Film at the NFB runs until August, 2015 at Les Musées de la civilisation à Québec in Quebec City. In addition to Patrick Bouchard, resident animators who participated include Claude Cloutier, Patrick Bouchard, Theodor Ushev, Francis Desharnais, Janet Perlman, Dale Hayward and Sylvie Trouvé.
Visit this blog post for all the info on the exhibition, including a photo tour of displays.