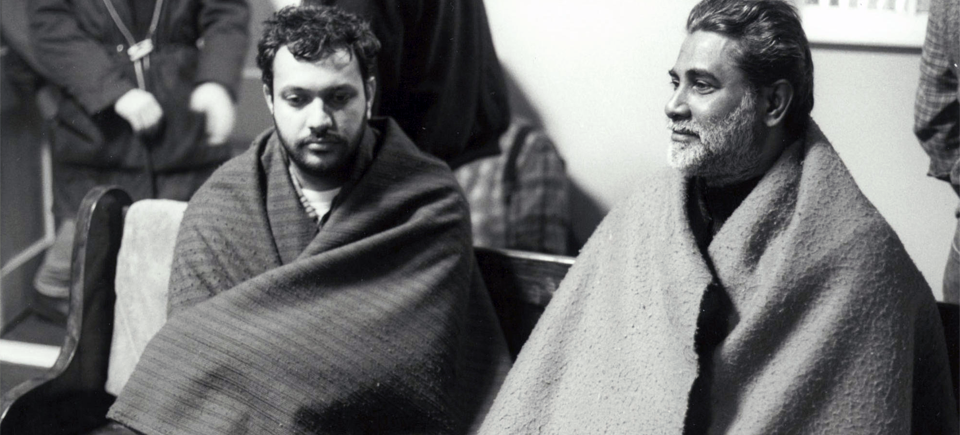 Welcome to Canada: Based on the real story of Tamil refugees in 1986
There has been a great deal of talk lately about refugees. A few weeks back, the world's media were highlighting the tragic stories of Syrian refugees desperately trying to enter Europe in search of a better life. The scenes of chaos and confusion, and especially the picture of a dead child on a Turkish beach, touched the hearts of Canadians, leading to a cry out to the government to let in as many refugees as possible immediately.
While most Canadians are open to allowing refugees into the country, there have been times when this was not the case. My post today is about the feature film Welcome to Canada, which is a dramatization of real-life events involving Tamil refugees attempting to come to Canada.
First, a little context. In August 1986, 150 Tamil refugees were found in several small boats off the coast of Newfoundland—cold, hungry and with very little water to drink. After travelling for weeks from India, they'd been cast adrift and left floating in the harsh Atlantic for five days. Interestingly, Canadian public reaction to this story was mixed. Some were appalled that anyone could leave people stranded in the ocean for five days, while others were not very sympathetic to these refugees. The whole thing later caused enormous embarrassment for the Tamil community in Canada when it was discovered that the refugees had not sailed from India but from Germany, where they had been living in a refugee camp, and that they had been adrift for three days and not five as originally reported. The refugees stated that they had changed their story in the belief that the Canadian government would be more receptive to refugees coming straight from Asia.
I remember these events very well, and I remember a great deal of backlash against refugees in general at the time (this was just one story about refugees among others that hit the news at around the same time). Many in Canada were upset that certain refugees were trying to bypass official channels in their attempt to settle in this country. The subsequent reports that the Tamils had modified their story to gain public sympathy did not help matters at all.
At the NFB, filmmaker John N. Smith and producer Sam Grana realized that this was an extraordinary story that needed to be told. Instead of making a documentary after the fact and including interviews with the refugees, it was decided to make a fiction feature, based on the event, that would put a human face on the issue. They felt that the human element had been missing from news reports that were more concerned with the process than the people themselves. With this in mind, the two wrote their screenplay with a focus on the encounter between the refugees (reduced to a group of eight people in the film) and their rescuers in a small Newfoundland village.
Welcome to Canada, John N. Smith, provided by the National Film Board of Canada
Welcome to Canada was part of an NFB series of alternative dramas that featured non-professional actors and improvised dialogue. Covering a period of several days, the entire film is set in the village and shows the interaction between the refugees and the locals, who come from two very different cultures. Talking about the inspiration to make the film, Smith said, "We wanted to investigate what prompted people to leave their native countries and take such desperate measures to reach Canada."
Shooting began in January 1988 in Brigus South, Newfoundland, and continued for several months. Several members of Montreal's Sri Lankan community were brought in to play the refugees. In keeping with the formula of other NFB alternative dramas, Smith and Grana decided to only cast non-professional actors in the film. Smith began editing the film after shooting wrapped in Newfoundland, but then decided to fly to Sri Lanka to shoot documentary footage of the situation there, to show what the refugees had left behind. Although it was difficult, they managed to film violence in the streets. This footage was integrated into the final film.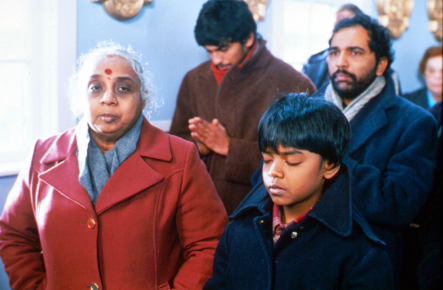 Welcome to Canada premiered at the Montreal World Film Festival in August 1989 and was then shown at the Atlantic Film Festival in Halifax and at TIFF in Toronto. No one picked up the film (reviews were mixed, for the most part) and it only got a few theatrical screenings before playing on television.
This lack of theatrical showings does not surprise me. Although the film is well made, the non-professional actors were only able to do so much. There are moments of great emotion in the script that required actors with a greater range. Nonetheless, the film does have some beautiful scenes, including one in which the entire village congregates at the local church for a joint prayer with the refugees. The winter rescue that starts the film is gut-wrenching and extremely effective.
While Welcome to Canada has its faults, it is not a failure. I think Smith and Grana are to be commended for putting a human face on the refugee issue and showing the incredible courage of the local Newfoundlanders. I invite you to watch this amazing story about extraordinary people drawn together by fate. It will definitely help us to better understand why some people are willing to leave everything behind and overcome so many difficult obstacles in an effort to reach this great country of ours.
Enjoy the film.