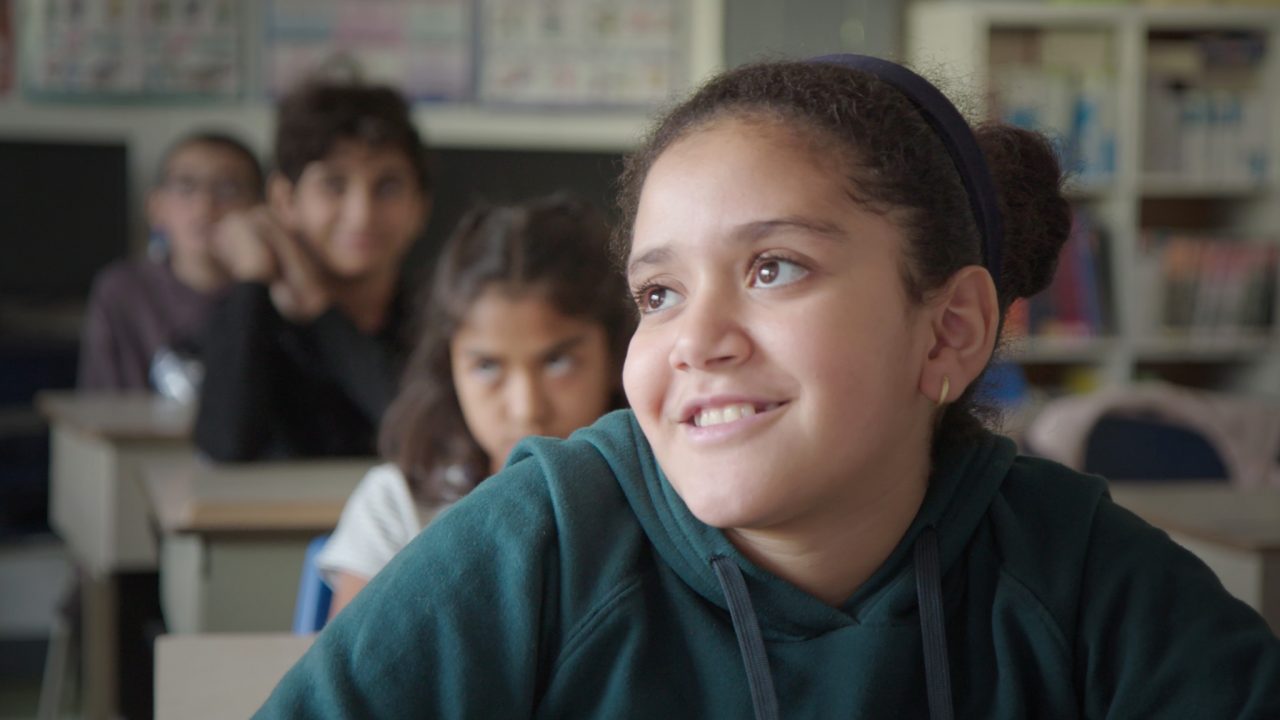 Unspoken Tears: Trauma Through Words | Director's Notes
Making Unspoken Tears immersed me in the violence of war and the trauma it inflicts on people. I wanted to use the integration of young refugees into Quebec's school system as a way into this subject.
Former journalist Hélène Magny has been making documentaries for 20 years. Her projects all have one thing in common—an unflinching gaze.
Unspoken Tears – Trauma Through Words
, now available on nfb.ca, is her ninth film.
What I discovered was astonishing—a school setting that's beginning to acknowledge the difficult migratory journeys and trauma experienced by these young people, and a recognition that school can help them recover.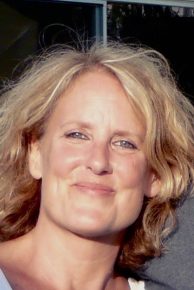 I've been interested in refugees for a long time. In 2010, I made a film about resistance to the Burmese dictatorship, entering refugee camps that were 50 years old. That film deeply affected me. I've also made films with refugees in Congo and Lebanon, and I always get the same feeling—these are people who've been left to fend for themselves with no resources and no hope.
When we talk about refugees, we focus on their present-day experiences and their living conditions. We also focus on their future—will they ever leave the camps and find a host country? But we rarely concern ourselves with their past, their journey, the situations they had to flee. I wanted to explore the psycho-social consequences of war on them by discussing subjects such as violence, loss and grief.
When I began my research, I noticed that the behaviour of young refugees in schools—behaviour tied to the scars of their past—was poorly understood. Because the subject was so misunderstood and under-documented, I decided to make integration into school the main topic of my film.
My main character, Garine Papazian-Zohrabian, is a Lebanese psychologist of Armenian origin who experienced 15 years of war in Lebanon herself. She made me aware of the subject's scope and importance. A full professor at Université de Montréal, she helps teachers understand their students' trauma, whether it be from war or abuse. Garine's approach is to encourage students to express themselves and verbalize their distress and fear in discussion groups with their peers. "And that's the mission of Quebec's schools: to instruct, qualify and socialize. Unfortunately, not enough time is spent on socialization," stresses Garine in her training sessions.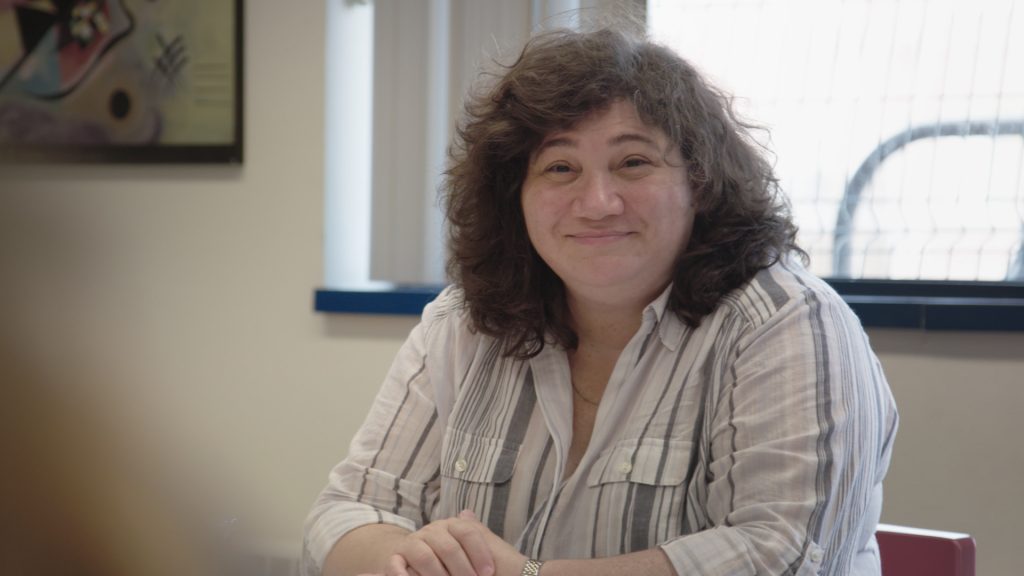 For the film, I followed the integration of these refugees for a year. When I met Mandjey in a Laval high school, I was immediately drawn to her. She was born in a refugee camp in Ivory Coast, and when she arrived in Quebec at the age of 15, she couldn't read or write. She also experienced great violence in the camps, so for me, Mandjey symbolizes a rare courage that really inspired me.
I was also fascinated by Mr. Arezki when I visited neighbourhood schools that had high numbers of "welcome classes." As an immigrant himself, Arezki identifies with his students. He understands them and gets them to talk about their journeys. Meeting him was a turning point.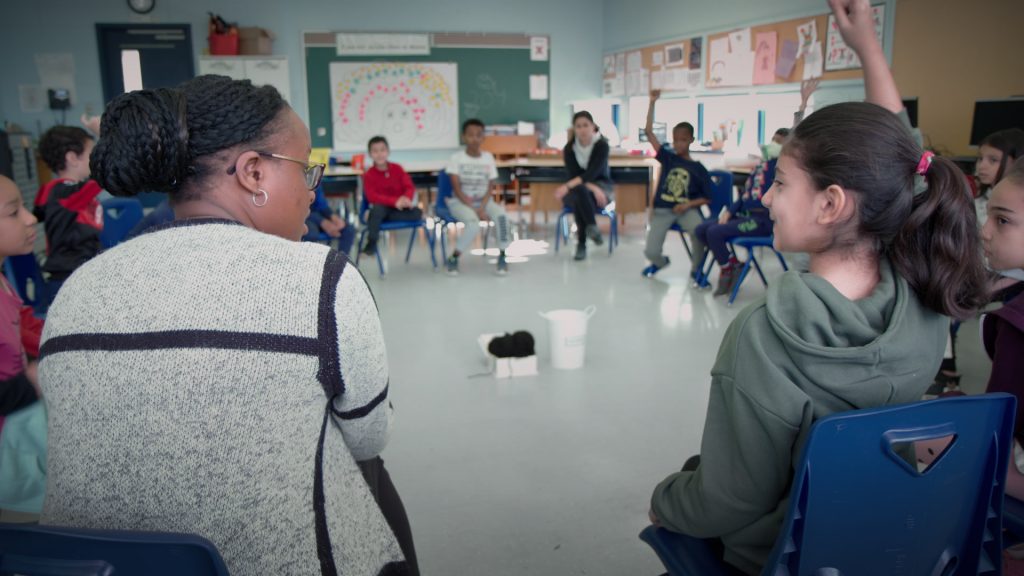 I wanted the documentary to speak to everyone, because fragile mental health is a universal topic. "You go through situations that may threaten your mental health," notes Garine. "Life is not ordinary." We have to recognize that someone may be weakened by events, but that doesn't mean they have a mental health problem and need to be medicated. This is true of many refugees, but also for children who've been abused.
What I love about my job is the people and the art of highlighting both their humanity and what they've had to confront. The goal of all my films is to start a social debate about a given issue. I'm trained as a journalist, so it's important to me that a subject spark reflection on the issues we face in the modern world.
This film will be etched in my heart forever, as it involved an intimacy created by trust that was built up over time. You have to take your time in making a documentary, because trust is essential. The closeness of the relationships I develop with the people who allow me to enter their private lives to make a film is the greatest gift I receive as a documentary filmmaker. And it's why this job still inspires me so much.
---
Watch Unspoken Tears: Trauma Through Words
Unspoken Tears (Trauma Through Words), , provided by the National Film Board of Canada