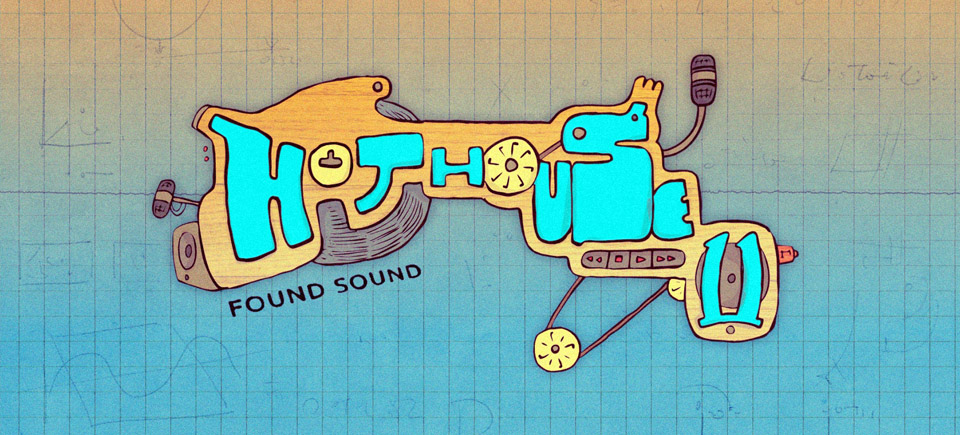 New & Free! | Watch 6 Shorts from our Latest Crop of Animation Apprentices
This spring, 6 lucky emerging animators from across Canada participated in the 11th edition of Hothouse, our paid apprenticeship in professional animation.
Over the course of 12 short weeks, they each created a short film from scratch under the guidance of our mentoring team.
Hothouse 11's mentoring director was Malcolm Sutherland, a Montreal-based director, animator and designer for film, TV, web commercials and music videos — and the first Hothouse alum to return as a project manager.
The theme was Found Sound 2.0. – an invitation for our apprentices to re-interpret, comment on or play with the meaning of a chosen audio clip.
Enjoy the resulting films, below:
Fyoog, by Curtis Horsburgh
Please stand clear of the doors… This very short surreal hybrid of stop-motion and 2D animation is a story about a dream about a train, inspired by found sound of a Toronto subway car.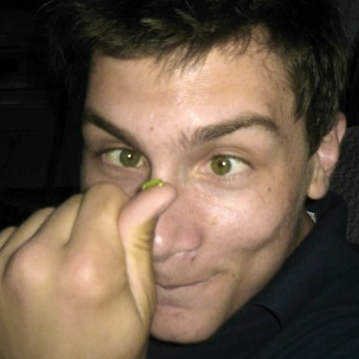 Curtis Horsburgh is a mixed-media animation artist from Calgary who is currently based in Victoria, BC. His work is an experimental mixture of traditional and digital mediums, including marbling ink, spray paint, sculpture, 2D, and stop-motion animation. His raw design style and absurd doodles can be found on his image blog, at www.skrowl.com.
Fyoog, Curtis Horsburgh, provided by the National Film Board of Canada
Pumpers, by Pascaline Lefebvre
Inspired by found sound of baby noises, this very short animation takes a good hard look at the bizarre behaviour of people working out in a gym.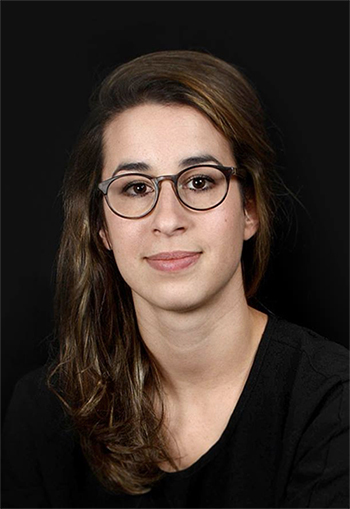 Born in Edmonton and based in Montreal, Pascaline Lefebvre earned her BFA in graphic design from the Université du Québec à Montréal (UQAM). She has worked as a comic book artist and freelance illustrator for various clients, including Montreal newspaper La Presse. Pascaline recently completed the De Liceiras 18 Temporary Art Community Residency in Porto, Portugal.
Pumpers, Pascaline Lefebvre, provided by the National Film Board of Canada
Mindfork, by Catherine Dubeau
Incorporating found sound of an English language lesson, Mindfork depicts a visual descent into madness triggered by the effort to keep it all together—even when it seems damn near impossible.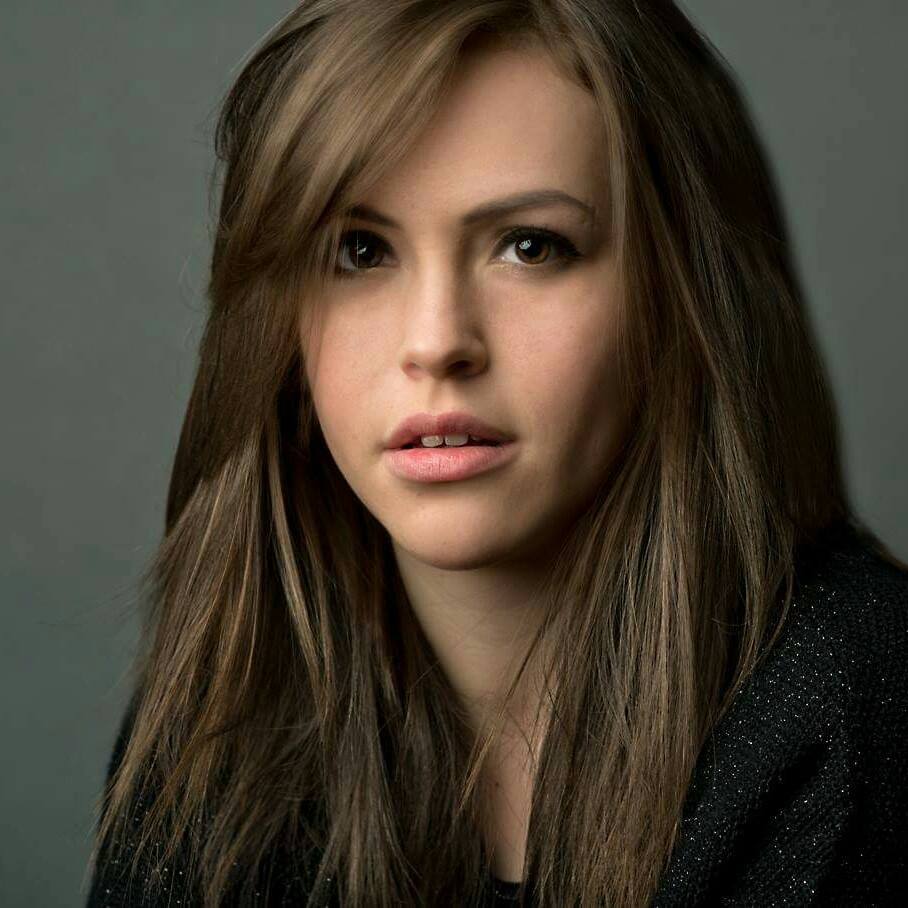 Catherine Dubeau fell in love with animation the moment she saw her drawings come to life for the first time. She nurtured her newfound passion over a period of three years at Concordia University's Mel Hoppenheim School of Cinema in Montreal. Catherine is now constantly searching for new avenues of discovery within the eerie and beautiful world of animation.
Mindfork, Catherine Dubeau, provided by the National Film Board of Canada
Him, by Lorna Kirk
Hand-drawn charcoal drawings movingly depict the loneliness and bewilderment of a child seeking safety in a war zone, in this timely short that uses found sound to explore the powerlessness of the refugee experience.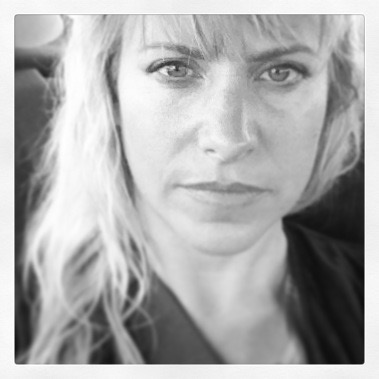 Lorna Kirk earned a master's degree in film from the University of Manchester in 1999. Her award-winning documentary A Little Bit of Freedom screened at the 53rd Cannes Film Festival as part of the Kodak Emerging Filmmaker Showcase, and she has also directed documentaries and children's television series for the CBC. Lorna recently started incorporating animation in her short films and continues to look for new ways and methods of bringing stories to life.
Him, Lorna Kirk, provided by the National Film Board of Canada
U.F.O., by Rhayne Vermette
An apparition reveals itself on film and transmits vestiges of a forgotten origin. Have the onlookers interpreted its signs correctly, or was the message misunderstood? Inspired by found sound that captures the discovery of a mysterious event in the sky, UFO was produced as part of the 11th edition of the NFB's Hothouse apprenticeship program.
Rhayne Vermette is an artist from Winnipeg, Manitoba, with an interest in images and animation that challenge architectural conventions. She roots her practice in notions of decadence and the indeterminate, and her experimental 16mm films confront the documentary form, often merging the insipid and the surreal. Rhayne is a self-taught filmmaker whose films have screened across the globe, including at the Chicago Underground Film Festival, the Images Festival, and the European Media Art Festival.
U.F.O., Rhayne Vermette, provided by the National Film Board of Canada
Little Big Bang, by Duncan Major
Printed manually on a vintage tabletop press using hand-carved linoleum blocks, this short is about a new parent who learns about free expression and the power of letting go. Inspired by the filmmaker's new baby boy and found sounds, Little Big Bang was produced as part of the 11th edition of the NFB's Hothouse apprenticeship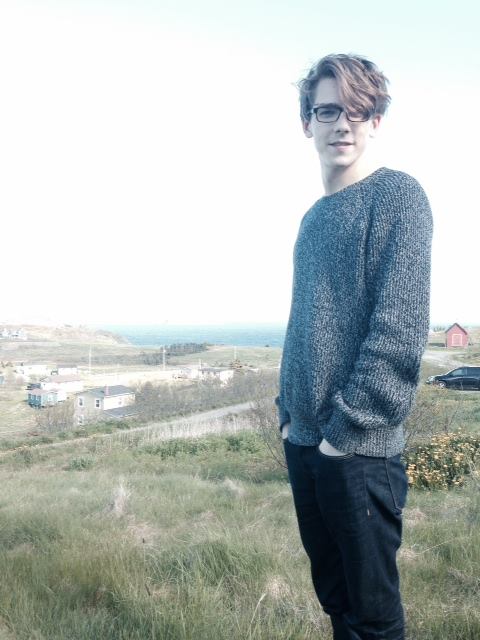 Duncan Major is a graphic designer and filmmaker based in St. John's, Newfoundland. A teenage apprenticeship as a "printer's devil" led Duncan to found his own imprint, Walpurgis Press, producing cards, prints and books with an eye to the offbeat. He began his graphic design, illustration, and animation career at the Perfect Day studio in 2010. As a linocut artist, Duncan has illustrated seven books, including The Card Game (Running the Goat Books & Broadsides, 2015) and The Bears Come to Tea (walking bird press, 2015). duncanmajor.com