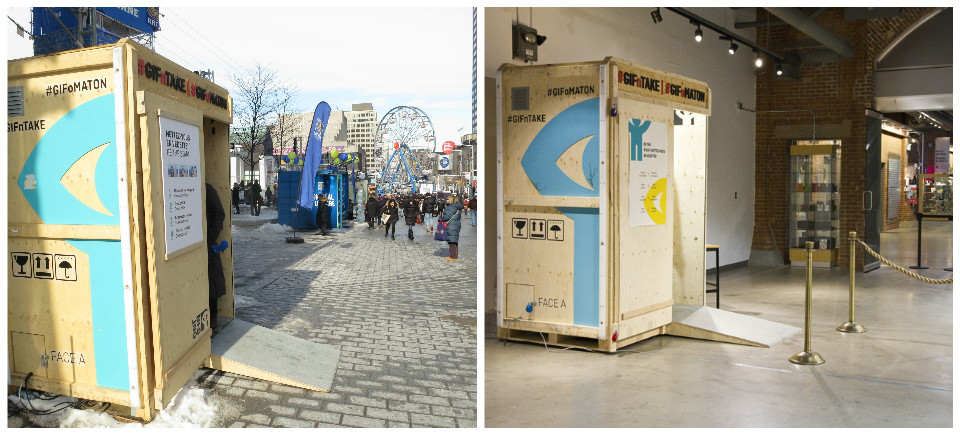 Be a Star! | The #GIFnTAKE Summer Tour Kicks Off in Canada Place
After successful appearances at various winter festivals and Quebec City libraries, the #GIFnTAKE is embarking on its 2016 summer tour across Canada.
Inspired by the classic photobooth, the #GIFnTAKE is a type of "video booth" that allows you to star in a short NFB film sequence, either by yourself or with a small group of friends. Inside the booth, a camera captures your take, which is then emailed to you as an animated GIF to be shared online.
This new tour kicks off on Friday, June 17, at Vancouver's Canada Place, where the booth will welcome visitors celebrating National Aboriginal Day, Saint-Jean-Baptiste Day, and Canada Day.
Then, from July 8 to 17, the#GIFnTAKE will be open to the public at the Calgary Stampede in Alberta, followed by a stint at Montreal's Just for Laughs Festival from July 22 to 30.
From August 13 to 27, the booth will visit Prince Edward Island for Charlottetown's Art in the Open festival before heading back to Quebec in time for the Festival Western de Saint-Tite, taking place September 10 to 18.
And that's just the beginning!
Stay tuned for more updates.