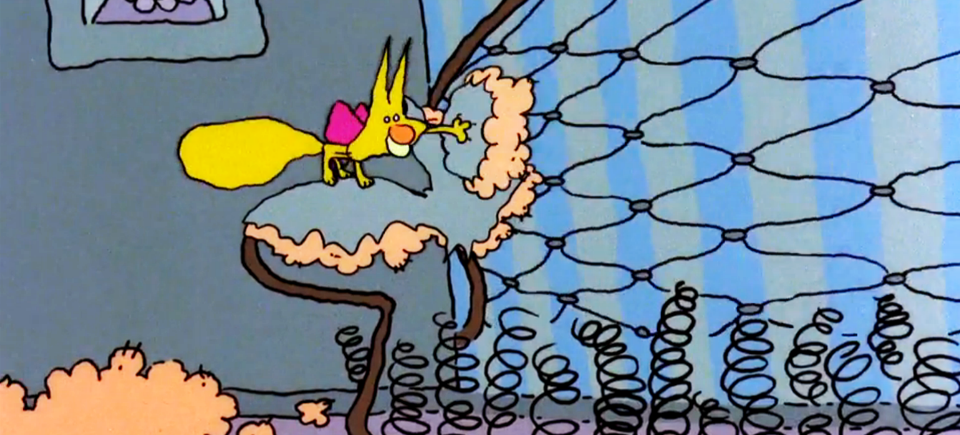 Animated Cats | Watch 5 Crucial Cat Cartoons on NFB.ca
Douglas Coupland, the Canadian novelist, wrote that birds are a miracle "because they prove to us there is a finer, simpler state of being which we may strive to attain."
On the heavier, furrier end of things, cats are a miracle too. They prove to us is that there is a finer, simpler state of being that comes from not caring so much.
Cats are the bosses of not caring. They elevate that stuff into an art form. They call the shots in human-cat relationships… and get away with it every time. (This would be your cat waking you up for food but never showing up when you call.)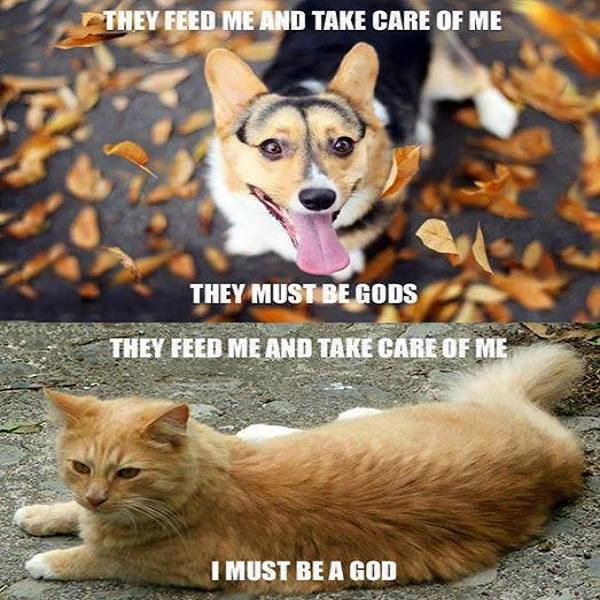 Indeed, recent studies prove that cats don't look to their owner for safety and security, and won't respond to their voice, despite being fully capable of recognizing it.
"The behavioral aspects of cats that cause their owners to become attached to them are still undetermined," baffled Japanese researchers concluded.
(Perhaps they forgot to investigate cuteness?)
Admire cats of all stripes – on their own terms, of course – with these 5 crucial cat cartoons courtesy of the NFB:
1. Time Out
In this absurdist short by the great Estonian animator Pritt Pärn, an overworked cat, nearing a mental breakdown, enters an inner world that removes him from the chaos of his daily grind. A wild and surreal 10-minute cat fantasy.
Time Out, Priit Pärn, provided by the National Film Board of Canada
2. The Dingles
The Dingles are Doris and her three cats. Life is idyllic, until the day a big windstorm threatens to blow the cats away!
The Dingles, Les Drew, provided by the National Film Board of Canada
3. Snow Cat
Do you know the story of the lonely little girl and her magical cat? Come and let grandma tell you. Narrated by Oscar®winner Maureen Stapleton.
Snow Cat, Sheldon Cohen, provided by the National Film Board of Canada
4. Canada Vignettes: Emergency Numbers
5. The Cat Came Back
In cats as in everything, the exception confirms the rule. For every 4 million cats out there who couldn't care less, there will be that one confused cat that's really, really attached to his owner and really, really won't let him be. This, folks, is that cat.
The Cat Came Back, Cordell Barker, provided by the National Film Board of Canada