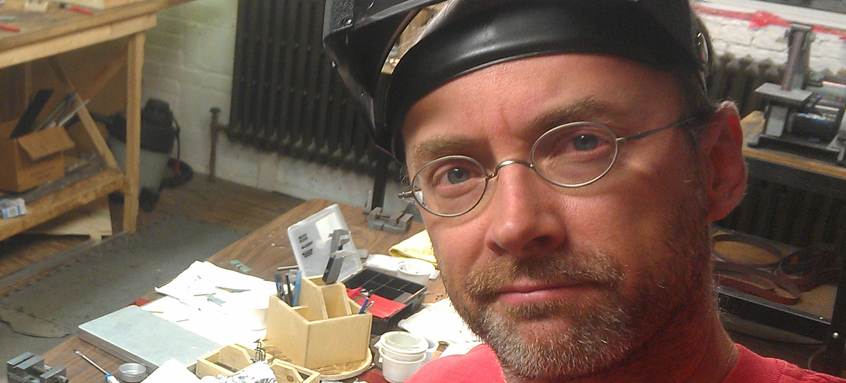 Upcoming Animation | The Awakening: Meet Érik Goulet, Armature Designer
The following is a guest interview with Érik Goulet, director of the Festival Stop Motion Montréal, who designed the puppet armatures for Jean-François Lévesque's film The Awakening. 
The journey
Diane Ayotte – Érik, tell us about your journey… What projects did you work on before collaborating on Jean-François Lévesque's film The Awakening?
Érik Goulet – My journey was quite uncommon: I earned a degree from Concordia University in animation for film and I worked for various companies in the film industry. But everything changed in 2008 when I returned to my first passion: stop motion. One of my first contracts was to make armatures for Patrick Péris' film The Baghead Family. While working on this production, I forged contacts with the animation crew, and Dale Hayward (stop motion animator at the NFB) recommended me for Mark Osborne's feature film The Little Prince, a large-scale cinematic production made entirely in Montreal.
Jean-François Lévesque then approached me to design the character Barnabe for his film. Next, he asked me to create three other armatures showing the phases in the main character's transformation.
The technique
DA – You make armatures for stop motion films. What exactly does your work entail?
ÉG – Although I studied animation at Concordia, I have to say that the work of making armatures is more like the work of a machinist or even a jeweler, because our work is done on a miniature scale. We cut, drill, make wires and weld. The armature is the skeleton under the character that enables the animator to move it, but it also needs to have enough tension to keep its shape, regardless of the movements. Although it's possible to buy prefab armatures, film productions require very specific character designs and a generic armature just won't do. My work involves making the skeleton based on the filmmaker's original designs.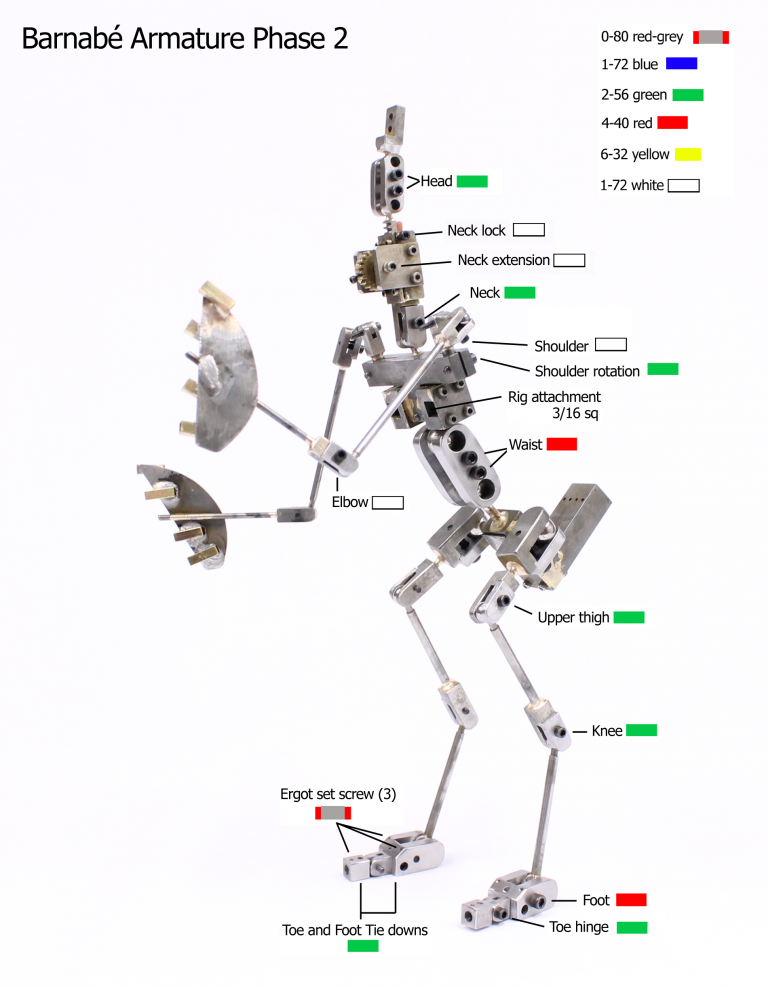 The challenges
DA – Which pieces specifically did you make for The Awakening and what are the armatures made of?
ÉG – For The Awakening, I had an invaluable collaborator, Hamish Lambert, a colleague from The Little Prince film production. We made two armatures for Barnabe's body, as well as the three transformation phases of the main character. We had many constraints to work within, because we always had to find a mechanical solution based on the filmmaker's requests… One of these was to make an extendible neck for the rooster's armature. We were able to meet this challenge, which earned us Jean-François Lévesque's praises.
DA – How much time would you say you spent completing these armatures?
ÉG – Each part of the armatures was machined: the metal plates, steel balls, rods, all of it had to be cut, drilled, welded, based on what was required. Each armature requires about 100 hours of work; it's a long process, but the result always is worth the time invested.
DA – Jean-François told me that he was looking for someone who could create a character with little feet, for the roosters. Was this mechanism more complicated to make?
ÉG – The feet are the most complex part of the puppet, because they have to support the character, even in an unbalanced position such as for a walking sequence. During production of the feature film The Little Prince, we had a renowned animator, Anthony Scott, who had worked on The Nightmare Before Christmas. We were in constant contact with him to make the best little feet possible. Anthony's test was to attach the tip of the foot to the ground and then to lean the puppet at a 45-degree angle… So, we used this method for the puppets in Jean-François' film.
DA – What was your greatest challenge on this project? And what did you take away from your collaboration on this film?
ÉG – While the challenge may appear to be primarily mechanical, the reality is that the purpose of our work is make the animators' lives easier, through an armature that moves well and can survive a long production period problem-free. Ultimately, this collaboration was one of the most important in my life and I have to thank Jean-François Lévesque, because thanks to him, the NFB knows that we have the expertise to make armatures right here in Montreal. Since then I have also made some other models for Patrick Péris' project Nadine and more recently for Alexandra Lemay's film The Supper.
Collaborating with Jim Randall
DA – Another important armature creator, Jim Randall, worked on the mechanism inside the head of one of the film's characters. In what way was his work different from yours?
ÉG – I have known Jim for many years; he is an extraordinary animatronic creator. He had been wanting to make miniature puppet heads for a few years, something like those in Tim Burton's film The Corpse Bride. These puppets have very tiny mechanisms and are meticulously crafted by hand, much like a watchmaker's work. The head has tiny holes through which the micro-handles to control the mouth and facial expressions can be turned. It is very interesting and, moreover, incredibly impressive. While Hamish and I focused on the characters' bodies, Jim made the heads. I would like to make them one day, but it takes time, a lot of time.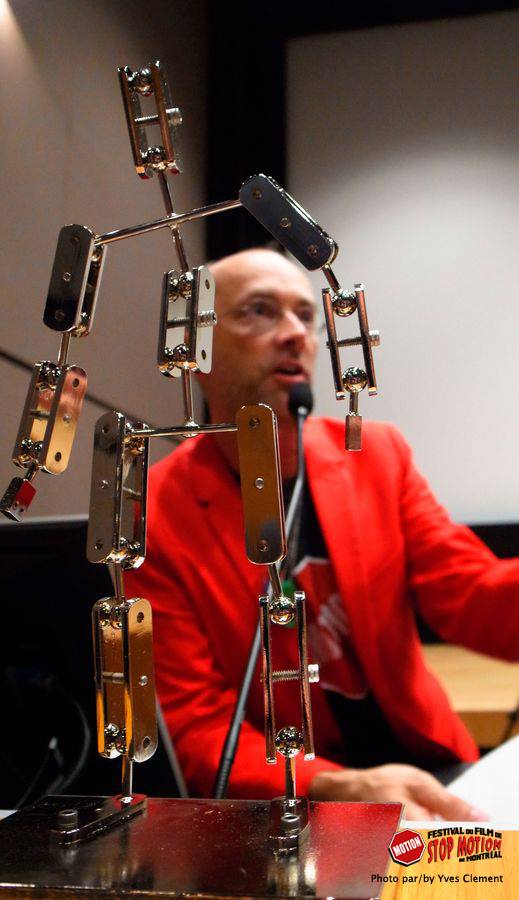 Stop motion, more popular than ever
DA – Stop motion has kind of exploded in Montreal recently. What has been your experience of this phenomenon?
ÉG – Yes, it's the best time to be in the animation industry, especially with this technique. I teach a stop motion course at Concordia University, and in 2009, I had the inkling this wave was starting to gain momentum, which is why I launched the Festival Stop Motion de Montréal. It's the first festival in the world to showcase this technique. Over the course of a weekend, we screen 70 short films in official competition, and we also have renowned guests who give master classes.
I feel so lucky and so grateful, because I teach stop motion at Concordia, and in primary and secondary schools, but I also have the opportunity to be part of inspiring productions and to share my knowledge with my students. That is how the wheel turns and I predict that Montreal will soon be a hub for this marvelous technique.