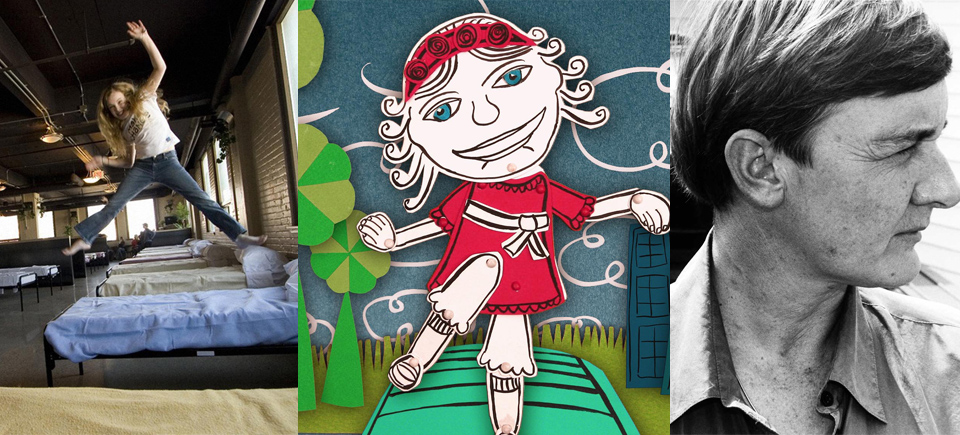 7 Films to Empower Women and Girls
Film is a powerful communication tool, and when the right film meets the right audience, amazing things can happen.
This post contains 7 films that hold empowering messages for women and girls. I didn't put an age range next to the films, because every person can gauge for themselves what's appropriate content for their families. But I did list them in order from younger to older audience.
Roses Sing on New Snow
Maylin is a young woman in a lousy situation. Trapped as a chef in her father's restaurant, she cooks incredible food all day long, but it's her lazy brothers who take all the credit, and the tips. This is not the life we would want our daughters to aspire to, yet it's the life Maylin's father has orchestrated for her.
But then the story turns, and when Maylin gets her moment, she grabs it and shows herself to be a strong, capable and inspiring woman. This is a great film for young kids, but even at 45, I love it.
Roses Sing on New Snow, Yuan Zhang, provided by the National Film Board of Canada
Big Mouth
At first glance, this is a cute film about a little girl with a big mouth. But when you dig a little deeper, you can find a little more. Trudy lives by the opposite advice of "Just smile and look pretty." She will say anything and everything that comes into her head, and she cannot tell a lie.
We all have a lot to learn from Trudy, and her inability to keep her words to herself. It's our differences that make us unique, and we need to learn to embrace that, rather than trying to change ourselves to fit in. Regardless of age, this is a message we all need to hear.
Big Mouth, Andrea Dorfman, provided by the National Film Board of Canada
Hannah's Story
Hannah Taylor is an exceptional young woman. At 5, she met her first homeless person. By 6, she had started raising money and was on the path to founding The Ladybug Foundation, which is a charitable organization that helps the homeless.
This film is the antidote for mean girls' syndrome. We're living in a world that rewards narcissistic behavior, with kids gaining status by the amount of "likes" their selfies get on Instagram. This film quickly and bluntly opens our eyes to the fact that it's not always about us, that we have an obligation to step up and help others, and doing so will only make us better people.
Hannah's Story, Juanita Peters, provided by the National Film Board of Canada
Flawed
There should be no surprise that filmmaker Andrea Dorfman (Big Mouth) makes two appearances on this list. Andrea has infused a positive message for women in everything of hers that I've seen, including this great little project she did with Tanya Davis called How to be Alone.
I love Flawed. I think it falls into my Top 10 NFB Films. The beauty in finding self-acceptance wrapped up in this charming story of love and inner conflict is so beautifully told by Andrea.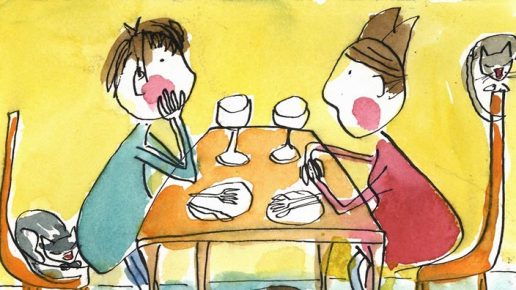 Namrata
For the first eight minutes of this nine-minute film, you might wonder, "What's so empowering about this?" In Namrata, the title character tells her story, how she came to Canada from India at 19 as a young bride in an arranged marriage. Initially excited about the move, she quickly settled into a life of forced labour, as well as physical and mental abuse.
Namrata recounts in painful detail all the hardships she endured. The very fact that she's brave enough to tell her story is enough, but the revelation she makes in the last minute of the film, about what she decided to do with her life, is something that every woman should see. This film does an exemplary job of showing how even in life's darkest moments, it's possible to find traces of light.
Namrata, Shazia Javed, provided by the National Film Board of Canada
Status Quo
Ready to get angry? This documentary from 2012 looks at the history of feminism in Canada, and throughout the entire film you're left wondering, "Has anything really changed?" It's disheartening. It's frustrating. It's motivating.
It's impossible to watch this film and not feel moved to action. That the same battles are still being fought, decades later, is insane. And now, with the renewed energy of the feminist movement, it's the perfect time to watch this film, so that we can keep focused on what we're fighting for.
Status Quo? The Unfinished Business of Feminism in Canada, Karen Cho, provided by the National Film Board of Canada
Who's Counting: Marilyn Waring on Sex, Lies and Global Economics
In this film, Waring focuses on the value we attribute to work, and what does and doesn't get accounted for when calculating a country's GDP. She reveals how unpaid work, which is usually performed by women in the form of child-rearing, house-cleaning, cooking, etc., holds no monetary value, while other forms of activities that are environmentally destructive are highly valued.
Waring has a brilliant mind, and this film is a life-changer. (In fact, we have a great post on exactly how this film changed one life). Knowledge is power, and only through understanding the system can we hope to change it.
Who's Counting? Marilyn Waring on Sex, Lies and Global Economics, Terre Nash, provided by the National Film Board of Canada