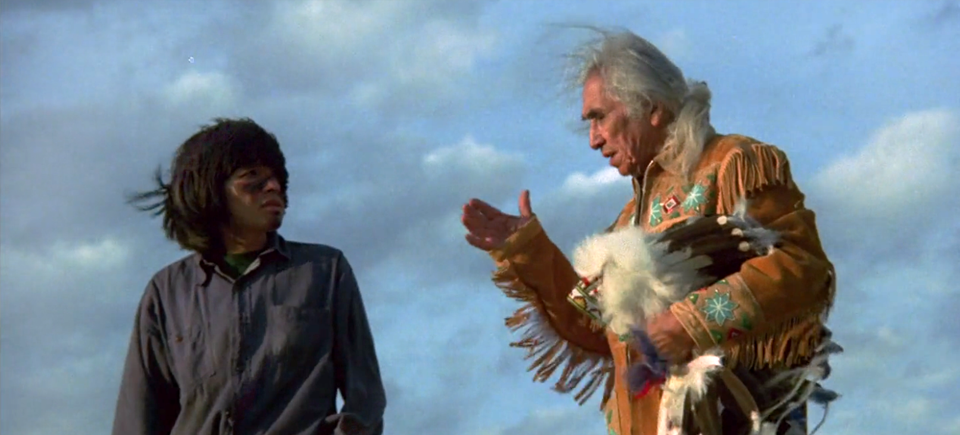 Cold Journey: A feature on residential schools
The feature film Cold Journey (1975) started out with the best of intentions but failed to find its audience in commercial cinemas. It scored much better in community screenings throughout the country. This is its complicated story.
Director Martin Defalco was shooting his documentary Northern Fisherman in Pelican Narrows, Northern Saskatchewan, in 1966. According to him, the reserve where he was filming was full of life, until one day, an airplane arrived and took all the children away to residential schools. Defalco was stunned to see just how desolate the reserve became after all the children left. It was like all the life had been drained from the place. This left a lasting impression on him.
A few years later, Noel Starblanket, a member of the NFB's Indian Film Training Program,* suggested that the NFB make a film on residential schools and Indigenous peoples' experiences in Canada's education system. Defalco agreed and wrote an outline, which he presented to the NFB. He felt that fiction was the best way to tell this sad story** and insisted that Indigenous actors star in the movie (a first in any movie at that time). Cree actor Buckley Petawabano and Ojibway actor Johnny Yesno were cast in the principal roles. A few more professional actors were brought in, but most of the supporting cast were from Pelican Narrows. Defalco felt that they would give his film an authentic look and feel.
Cold Journey, Martin Defalco, provided by the National Film Board of Canada
Defalco and his crew shot in Pelican Narrows and The Pas, Manitoba, over the winter and summer of 1971. Chief Dan George, from the Tsleil-Waututh Nation in British Columbia, was also cast in a small but important role. He had just come off the great success of Little Big Man, for which he was nominated for an Academy Award as best supporting actor.
NFB producers were very disappointed with the first cut of Cold Journey. They felt it was bleak and contained some terrible acting. Defalco re-cut the film, but this did nothing to quell the voices who said the NFB should simply shelve it. Defalco pointed out that this was a story about the realities of the Indigenous peoples of Canada. Filmmaker Alanis Obomsawin was asked to watch the film and give her opinion. She told producers that the film was important for Indigenous communities and should be distributed.
As a test of its commercial potential, Cold Journey was shown at the Cannes Film Market in May 1975. It was panned by a Variety critic who called it "a bleak undertaking." The film was then shown to the National Indian Brotherhood, who simply loved it and commented that it closely resembled the reality of most Indigenous peoples in this country. With this ringing endorsement, the NFB decided to distribute the film (no commercial distributor was interested). In May 1976, it had its premiere in The Pas, where it was a hit. It then toured the Prairies, screening in a variety of commercial cinemas and community centres, and scoring big in Indigenous communities but leaving non-Indigenous audiences indifferent.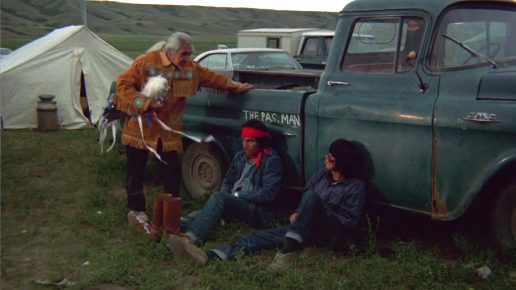 Watching Cold Journey today, I have two reactions: I am touched by the sensitive portrayal of the lives of Indigenous youth who were forced to attend residential schools. The residential schools are shown to be oppressive, with very little room for free expression and individual thought. My other reaction is to the film itself, as a film. The cinematography is beautiful but, unfortunately, the acting leaves a lot to be desired, and I would have loved to see more of Chief Dan George.
If you have not seen it, I invite you to discover this forgotten film. It remains an important feature for its subject matter and sheds light on the injustices endured by the Indigenous peoples of this country.
* In 1968, the NFB's English Program created a training program for Indigenous filmmakers, in conjunction with the Department of Indian Affairs and the Company of Young Canadians.
** The screenplay was not inspired by the Chanie Wenjack case, even though they share some common elements.