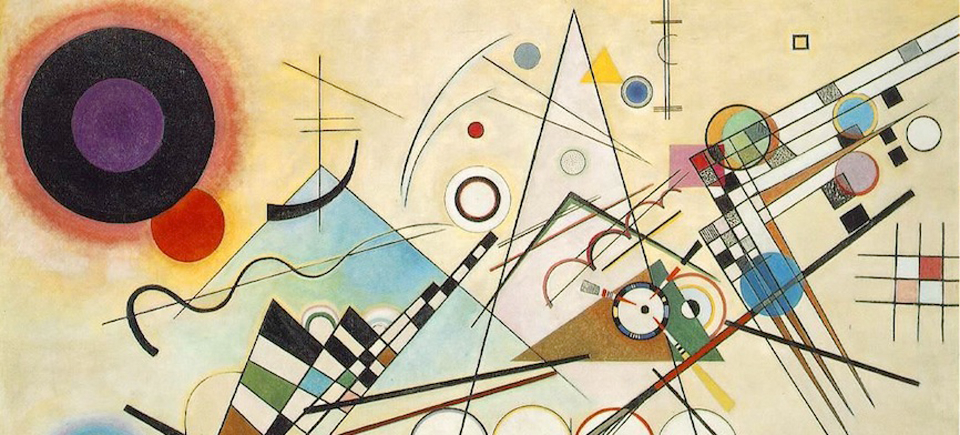 Jazz and Cinema | Watch 5 Animated Films That'll Soothe Your Soul
The Festival international de jazz de Montréal is currently underway! To mark the beginning of most major Canadian jazz festivals, we've put together a sampling of five of our best, animated shorts that celebrate the spirit of jazz.
Sit back, relax, and let these films soothe your soul as they delight your inner music lover.
Many abstract painters at the beginning of the 20th century drew inspiration from music. Wassily Kandinsky (1866-1944) famously stated that he could associate colours with specific instruments: yellow for the trumpet, orange for the viola, red for the tuba, etc.
The results looked a little something like this: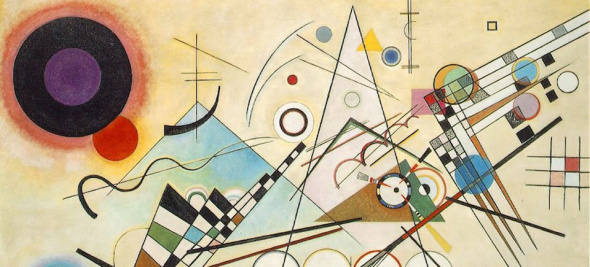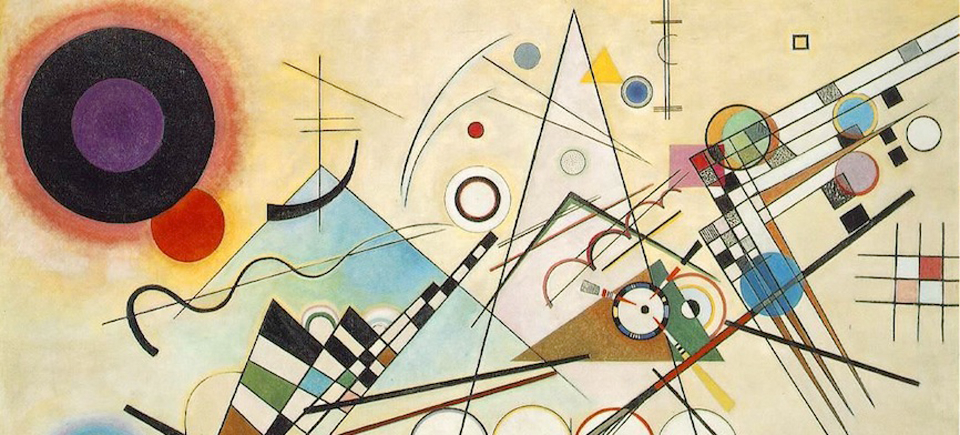 However, you have to go back to the 1930s, with the invention of the talkies, to find the first traces of films that combined jazz and animation film.
In 1949, the filmmaking and music took a tremendous leap forward when two Canadian creators joined forces: filmmaker Norman McLaren and piano virtuoso Oscar Peterson. Together, they produced our first (but not the last) jazz inspired film, Begone Dull Care.
Begone Dull Care
This gem of a film is a must-see for all jazz lovers. Two of Canada's most brilliant animators, Norman McLaren and Evelyn Lambart, worked with one of Canada's greatest jazz pianists, Oscar Peterson to craft a film that went on to win numerous accolades and awards. Norman McLaren painted and etched directly onto film to create a visual that was perfectly synchronized to the music of the Oscar Peterson Trio. The resulting film is an avalanche of constantly changing lines, colours, and textures that seem to vibrate with every note.
Begone Dull Care , Norman McLaren & Evelyn Lambart, provided by the National Film Board of Canada
Oscar
If you've ever wanted to learn just a little more about Oscar Peterson, I have some great news for you: You can watch (FOR FREE!) Marie-Josée Saint-Pierre's brand new animated film by that covers the outstanding career of Oscar Peterson, from his beginnings as a young piano prodigy, to his international triumphs.
Oscar, Marie-Josée Saint-Pierre, provided by the National Film Board of Canada
Runaway
Set to rousing music of Ben Charest (composer of the Triplets of Belleville), this short film invites you to take a trip that's as funny as it is fatal. Unbeknownst to partying passengers, their crowded train careens towards a disastrous crash. In the midst of the chaos an amusing, albeit merciless, class struggle ensues. If you're a fan of the beautiful animation, check out Cordell Barker's other films: The Cat Came Back and Strange Invaders.
Runaway, Cordell Barker, provided by the National Film Board of Canada
Catuor
Let four cats dazzle your eyes and ears with their feline and musical feats.  With glissando, inflection, and vibrato, these felines perform a syncopated piece of jazz that even the staunchest cat hater will enjoy. For those wondering, the title is a play on words of the French word for quartet, quatuor.
Catuor , Judith Klein, provided by the National Film Board of Canada
Short and Suite
This short is another delightfully colourful animation by Norman McLaren and Evelyn Lambart. This time, Eldon Rathburn composed a piece for a jazz ensemble that McLaren and Lambart once again translated into moving patterns of colour and light. This film was composed of images hand-scratched and hand-painted directly onto the film strip, much like Begone Dull Care.
Short and Suite, Norman McLaren, provided by the National Film Board of Canada
Happy listening and watching!