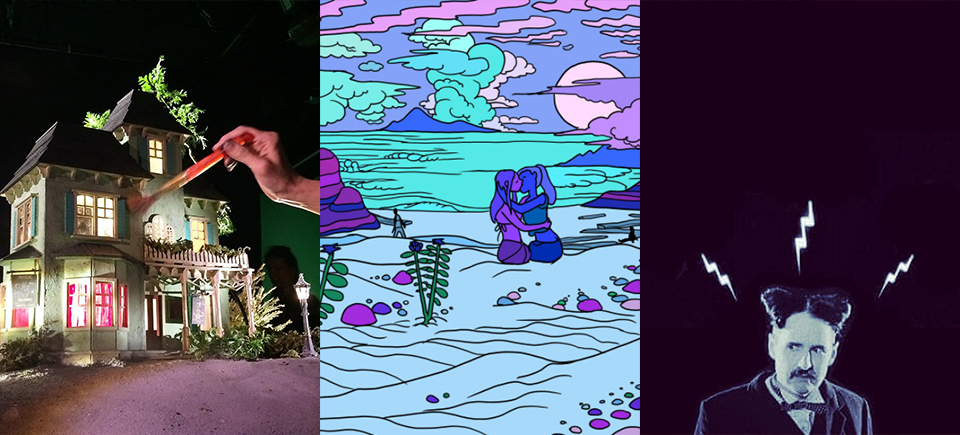 #FF: 10 NFB Filmmakers to Follow on Social Media
"We're making progress connecting the world, and now let's bring the world closer together. It's an honor to be on this journey with you."
That's the message published earlier this summer by Facebook founder Mark Zuckerberg on the day the social media platform reached two billion users.
Yes, two billion – more than a quarter of the world's population. Whether you use Facebook, Twitter, Instagram, YouTube, Tumblr, Vimeo, or all of them, you have the whole world (or almost) at your fingertips.
We at the NFB love these social platforms too, because they allow us to stay connected with our filmmakers and partners. Whether you use social to discover a filmmaker's day-to-day inspirations, or walk alongside them as they attend prestigious festivals, or even to just get an inside glimpse at their latest projects, social media becomes your best friend.
Here are 10 NFB filmmakers that you'll definitely want to follow on social media to liven up your timeline.
Patrick Doyon
Nominated for an Oscar® in 2012 for his delightful animated short film Sunday, Patrick Doyon is a producer, animator, illustrator – and father. His marvellous knack for depicting the imagination of a child will brighten your timelines. Follow him on Twitter, Instagram, Tumblr, and Vimeo.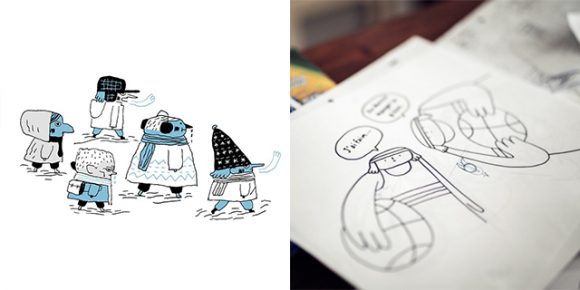 James Braithwaite
His very first animated film, I Met the Walrus, was nominated for an Oscar® in 2008. Now, James Braithwaite is working with the NFB on his next project, Persistent Infection. As you'll notice if you peruse his website or Instagram page, he's quite a character.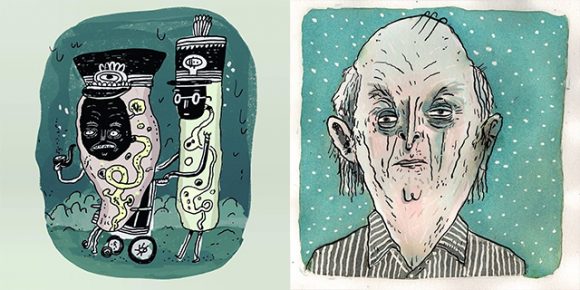 Chris Lavis & Maciek Szczerbowski
Animation and stop-motion specialists Chris Lavis and Maciek Szczerbowski (or Clyde Henry Productions) strode the red carpets at Cannes and the Oscars® after their first professional production, the magnificent animated short Madame Tutli-Putli (2007). Populated with enchanting puppets and extravagant sets, their Instagram page is a world unto itself.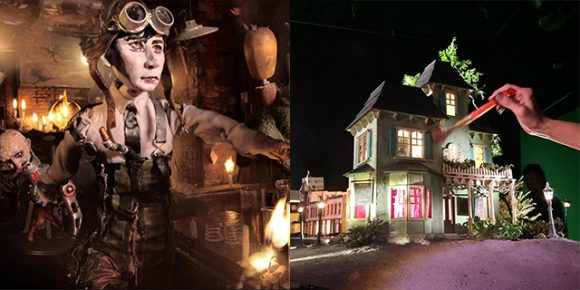 Ann Marie Fleming
Chinese-Canadian artist Ann Marie Fleming is the head, pencil, and (above all) heart behind the animated feature Window Horses. Follow her adventures, and those of her alter ego, Stick Girl, on Twitter and Instagram! And check out their adorable website: The World According to Stick Girl.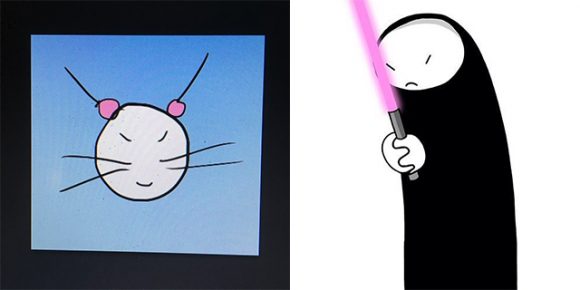 Paloma Dawkins
Paloma Dawkins, alias PalGal, is an animator, comic book artist, and video game developer. Her unique surrealist and kaleidoscopic style will soon be featured in Museum of Symmetry, her next NFB project. Enter her world on Instagram, Twitter, and Tumblr!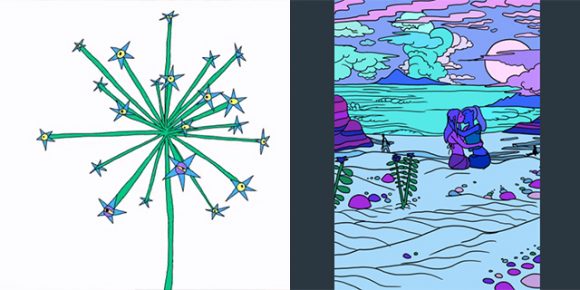 Theodore Ushev
Bulgarian-born Montréal filmmaker Theodore Ushev has produced no fewer than 18 films in his 14-year career. His most recent work, the dark and poetic Blind Vaysha, was nominated for Best Animated Short Film at the most recent Oscars®. Follow him on Facebook and Twitter for an exclusive look at his art, inspirations, and future projects.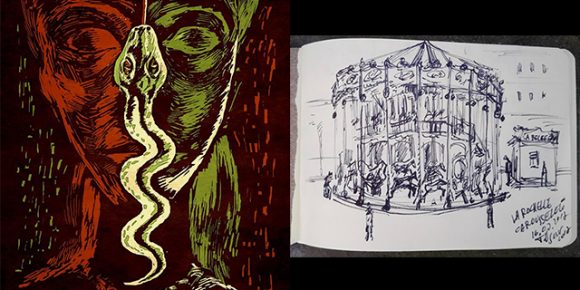 Alex Boya
Alex Boya, another Bulgarian-born Montréal artist, specializes in medical illustration. Three years after making Focus in the NFB's Hothouse program, he is now working on a new animated short entitled Turbine. Check out his website, Facebook page, or GIPHY page – which we adore! – for more of his "medical expressionism."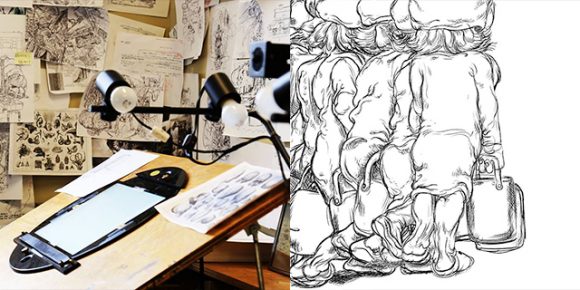 Matthew Rankin
Recently selected for the Semaine de la Critique at the Festival de Cannes and for the prestigious Annecy and Toronto festivals for The Tesla World Light, Winnipeg-Quebecer Matthew Rankin is noted for his use of historical elements and an aesthetic imbued with lyricism. Dive into his fabulous world on Instagram and Vimeo.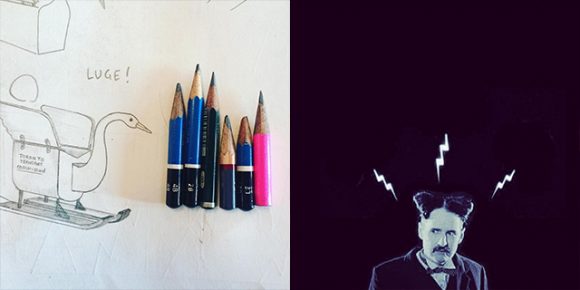 Sylvie Trouvé & Dale Hayward
Also known by their company name of See Creature, Sylvie Trouvé and Dale Hayward firmly believe that anything can be animated. Very active on Facebook, they are currently working on a stop-motion animated film inspired by the mythical Slavic witch Baba Yaga. Subscribers to the couple's outstanding Instagram feed can follow along on every step of the film's journey.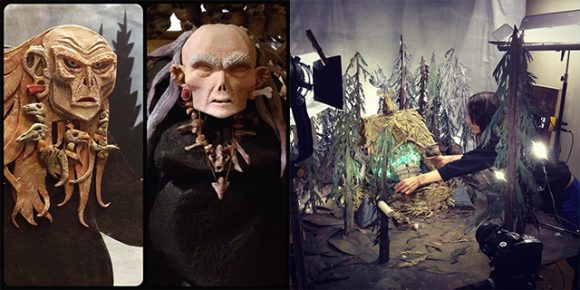 Eoin Duffy
Irish-born Squamish (BC) resident Eoin Duffy studied visual communication at the Dublin Institute of Technology and produced the animated short I Am Here with the NFB. Tinged with black humour, his Vimeo and Instagram feeds are gold mines of small, colourful films.
vim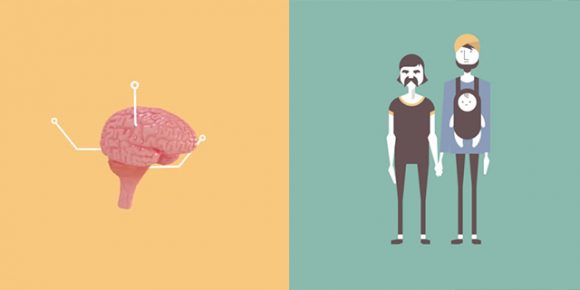 And for a daily dose of all these artists, be sure to follow the NFB on Facebook, Twitter, and Instagram!