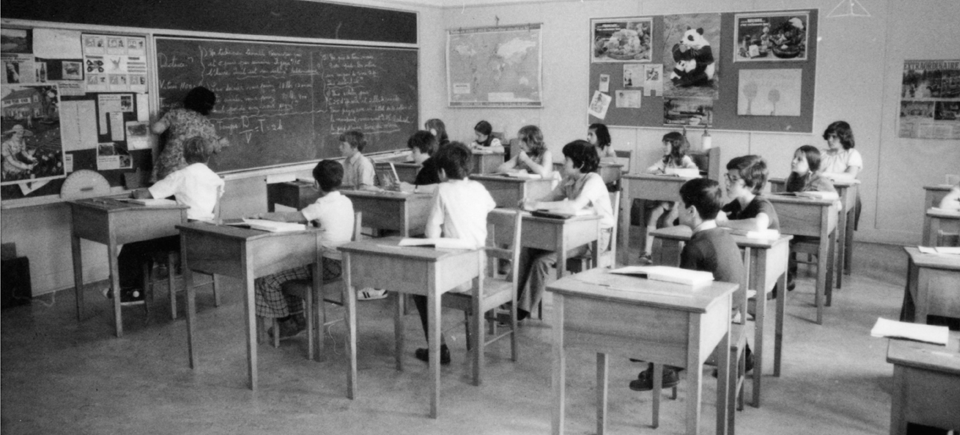 5 Films to Get You in the Back to School Spirit
As August slips away, kids and parents across the country are already getting started buying clothing and supplies for another year of school. For kids, it's a tradition that brings with it nervousness, excitement, and perhaps a little resentment for the idea of the coming days and months spent in the classroom. Of course, for parents, the same idea probably brings at least a measure of relief.
Whether back to school time is a concern in your life right now, or it's just a distant dream from long ago, you'll probably find something resonant in these five films. With takes on the school experience that range from funny, to uplifting, to a little upsetting, they offer an interesting cross section of life in and around Canada's education system.
Kindergarten
Educating the very young is a bit like herding curious, chatty cats. You can enjoy a bit of that dynamic in this short doc, which follows a group of kindergarten students over the course of a regular day at school. They're cute, inquisitive, and full of energy. Watching them is a nice reminder that school could be a fair bit of fun sometimes.
Kindergarten, Guy L. Coté, provided by the National Film Board of Canada
The World at 10
Not all young students have an easy time getting through school. In this doc, you can follow two 10-year-olds as they learn, struggle, and grow under the instruction of a tough-but-firm teacher at their inner-city school. Economic and familial disadvantages play an important role in their academic difficulties, highlighting just how valuable it is for a child's education to be invested in by their entire home.
The World at 10, Aeyliya Husain, provided by the National Film Board of Canada
Bus Story
A bit of a different take on the back to school theme, this short animated film follows the misadventures of a woman just starting out as a bus driver. The animation's unique mixture of simple and detailed images, combined with a dark, yet funny story, makes for a worthwhile tale that is both caution and encouragement for lifelong learners wanting to try something new.
Bus Story, Tali, provided by the National Film Board of Canada
Off to School
Today, most children across the country can expect to attend regular classes and get a high-quality education. In 1958, when this film was made, this was not always true. Broken into three parts, this doc explores the unique ways in which children from remote communities were able to get an education decades ago – like via sea-bus, or on a railway coach. The third story, about life at a residential school, is perhaps best viewed as illustrative of public and governmental perception of that harmful program at an earlier point in time.
Off to School, , provided by the National Film Board of Canada
Pen-Hi Grad
A light, short doc, this film presents us with students graduating from a small-town high school, busying themselves with celebrations and graduation ceremonies while wondering about the future. For former students with fond memories of their time in high school, it's a fun look back at an exciting and confusing time – viewed now with the added comfort of knowing that for most, it's the beginning of a wonderful and rewarding journey into adulthood.
Pen-Hi Grad, Sandra Wilson, provided by the National Film Board of Canada