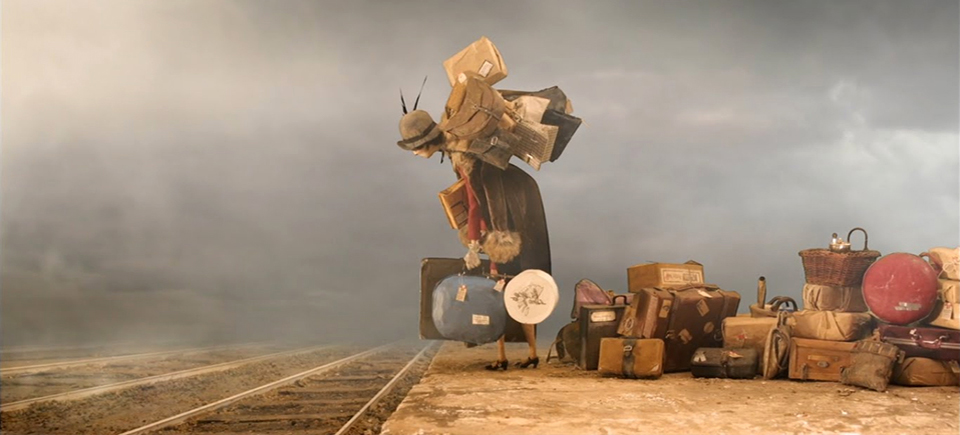 Watch 5 critically-acclaimed animated shorts
With the opening of the Ottawa International Animation Festival next week, we've got animation on the brain. So, we dug into our collection to present you with 5 of our most critically-acclaimed animated shorts – films that have garnered awards, Oscar nominations, and praise from across the country and around the world.
Take note – these films are not for children, and some of them aren't for the very sensitive among you. They all have elements of darkness, and tell difficult stories. But they're all exceptional films, meticulously animated, and have earned their incredible reviews.
54 Hours
This film illustrates of the story of the 132 Newfoundland sealers who were sent onto the ice in 1914 and abandoned, resulting in 78 men freezing to death. Although beautifully told, it's is a hard film to watch. But it's so important. It's a privilege for us to be able to have first-person accounts of our history, and the filmmakers did an incredible job with the material they had. And, you should watch anything that Michael Crummey had a hand in.
54 Hours, Bruce Alcock & Paton Francis, provided by the National Film Board of Canada
Madame Tutli-Putli
Join Madame Tutli-Putli as she boards the night train with all her baggage – both physical and psychological. True confession? This was the first time I'd watched this film, and wow, was I blown away. The animation is exquisite, and the tone is just perfection. It is not for the faint of heart – there were a few moments where I had to look away – but this is one of those films that just puts you in a trance. If you've never seen it, drop what you're doing for 20 minutes and just watch.
Madame Tutli-Putli , Chris Lavis & Maciek Szczerbowski, provided by the National Film Board of Canada
How Wings are Attached to the Backs of Angels
This entire film is like a surreal dream. A really dark one. Don't get me wrong – it's brilliant, and I love my films dark, but be prepared – it's heavy. Like any film of this nature, I suppose its meaning is up for interpretation, but I think it's pretty safe to say it's about control and the suppression of desire. I told you – heavy.
How Wings Are Attached to the Backs of Angels, Craig Welch, provided by the National Film Board of Canada
The Street
In this Oscar-nominated short by Caroline Leaf, a young boy anxiously awaits his grandmother's impending death… but not for the reasons you'd think. Based on a story by Mordecai Richler, The Summer My Grandmother was Supposed to Die, Caroline Leaf's film transported me back to the era of my own parents' childhood. It's a pure pleasure to watch, and the fluidity of the watercolour and ink animation matches so well with Richler's style of storytelling.
The Street, Caroline Leaf, provided by the National Film Board of Canada
When the Day Breaks
Full disclosure – this has long been one of my favourite NFB shorts. There's just something about the animation style, and the way the story unfolds. Not to mention that it's just beautiful to look at. Ruby, our protagonist, witness something horrible during an otherwise ordinary day, and needs to find a way to come back from that. It's about finding comfort in routine, even when you think there's none to be had. Also, it's got Martha Wainwright.
When the Day Breaks, Wendy Tilby & Amanda Forbis, provided by the National Film Board of Canada