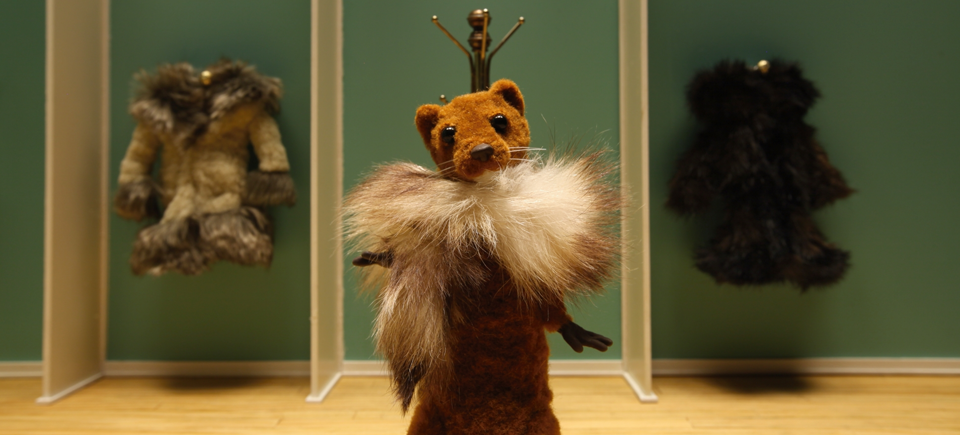 Watch the First Films of 5 Acclaimed Animators
It's no secret that we work with a lot of talented animators. The breadth of work that we have in our collection is astounding. From educational films for toddlers to family animation to works that you definitely want to watch when the kids aren't around, we've got it all.
In some cases, we've been lucky enough to work with a filmmaker throughout their career, watching them grow and seeing their work evolve. You can too, by watching this selection of 5 first films from some of today's hottest animators.
The Kiss
Eva Cvijanovic is a young filmmaker who's currently making the festival rounds with her stop-motion short, Hedgehog's Home. The film, based on a beloved story from former Yugoslavia, is rapidly becoming a festival darling, bringing home awards and garnering tons of praise.
Eva's first film with us was created as part of our Hothouse apprenticeship program. The Kiss is a one-minute ode to the maelstrom of emotions we feel when leaning in for that first kiss.
The Kiss, Eva Cvijanovic, provided by the National Film Board of Canada
All the Rage
Alex Lemay is another filmmaker who came to us through our Hothouse program, and we knew she was a star when the very first film she directed was nominated for a Jutra for Best Animated Film. All the Rage (brilliantly titled, by the way) demonstrates what happens when we don't put enough thought into what we buy.
Alex's latest film, Freaks of Nurture, is generating a lot of buzz, even though it hasn't yet been released. In fact, we don't even have a trailer yet. But don't worry – it's coming, and it's going to be amazing.
All the Rage, Alexandra Lemay, provided by the National Film Board of Canada
Square Roots
In 2011, Patrick Doyon was nominated for an Academy Award for his second film, Sunday. This animated short told the story of a young boy during a run-of-the-mill visit to his grandmother's house one Sunday after mass.
His first film was also part of Hothouse. I think the lesson here is that if your goal is to make stellar animation, you might want to consider applying for a Hothouse apprenticeship….
Square Roots, Patrick Doyon, provided by the National Film Board of Canada
My Grandmother Ironed the Kings Shirts (with How Dinosaurs Learned to Fly)
Every film that animator Torill Kove has made with us has been nominated for an Oscar, with The Danish Poet bringing home the prize in 2007.  Personally, I'm in love with both her animation style, and the way she tells a story. Her latest film, Threads, explores the complicated dynamics of parental love and is currently doing the festival thing.
The first film Torill directed was the delightful tale, My Grandmother Ironed the King's Shirts, but her history with us goes back farther than that, as she worked as a trace artist on Munro Ferguson's How Dinosaurs Learned to Fly.
My Grandmother Ironed the King's Shirts, Torill Kove, provided by the National Film Board of Canada
The Cat Came Back (with Get a Job)
Cordell Barker hails from Winnipeg, home of that other weird, wacky, and genius animator, Richard Condie. Cordell's latest film If I Was God… is a wonderful story of a boy exploring the gateway between childhood and adolescence. You can stream it for free on The New Yorker's website.
Cordell's been nominated for two Oscars, hitting the ball out of the park with his first short, the much-beloved The Cat Came Back. Funnily enough, he won the Genie for that film, and shared it with Richard Condie. But, much like Torill, this film wasn't the first time he worked with us. He was an additional animator on Brad Caslor's Get a Job.
The Cat Came Back, Cordell Barker, provided by the National Film Board of Canada