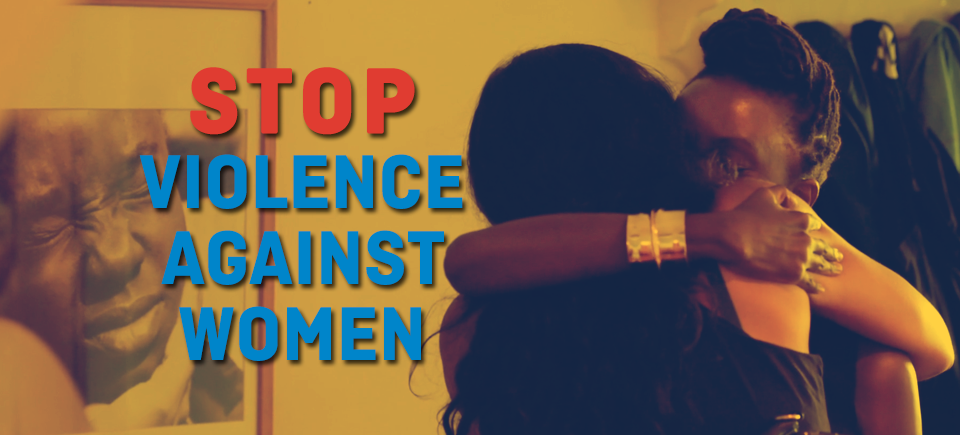 Break the Cycle and Eliminate Violence Against Women
Saturday, November 25th, is the International Day for the Elimination of Violence Against Women. To mark this important day, Attiya Khan and Lawrence Jackman's raw and emotionally-charged doc, A Better Man, will have its broadcast premiere on TVO on Saturday, November 25 at 9pm.
A Better Man, which premiered at Hot Docs 2017, is currently doing the festival circuit around the globe, as well as numerous community screenings. It centres on Attiya and her ex-abusive boyfriend, Steve. Attiya convinces Steve to discuss their relationship from 22 years ago on camera, and in doing so offers a fresh and nuanced way of looking domestic abuse, one that includes abusers taking responsibilities for their actions rather than the entire burden of healing being placed on the victim. The concept for A Better Man struck a chord, and it's 40-day Indiegogo campaign exceed its goal by 50%, raising more than $110K from over 1000 people around the world – making it one of the most successful campaigns in Canadian history.
A Better Man, Attiya Khan & Lawrence Jackman, provided by the National Film Board of Canada
Another recent film that deals with similar subject matter is this river, Katherena Vermett and Erika MacPhearson's short film about searching for loved ones who have disappeared.
From this film sprung another project – an Instagram account titled What Brings Us Here, which features stories of Indigenous-led activism on the streets and waterways of Winnipeg, Canada. When asked why people were participating in this project, many participants told producer Alicia Smith their actions stemmed from instances of violence against Indigenous women.
this river, Erika MacPherson & Katherena Vermette, provided by the National Film Board of Canada
We also have several other films in our collection about domestic abuse, both documentary and fiction.
The Crown Prince
This short film from the late 1980s tells the fictional story of Frank Robinson, a man who abuses his wife, resulting in terrifying consequences for her, and their two sons. It's a well-done drama that takes a hard look at how teenagers deal with domestic violence.
The Crown Prince, Aaron Kim Johnston, provided by the National Film Board of Canada
Namrata
This short film (extremely short – only 9 minutes) introduces Namrata, a woman who survived years of violence at the hands of her partner. She eventually worked up the courage to leave, and ended up in the perfect career.
Namrata was one of many inspirations for Deepa Mehta's film, Heaven on Earth, a feature-length drama about domestic violence within the Punjabi community. Heaven on Earth is available for rent.
Namrata, Shazia Javed, provided by the National Film Board of Canada
Finding Dawn
This film delves a Canadian national tragedy – the murder and disappearance of over 1000 Indigenous women. Beginning in Vancouver, the film travels the Highway of Tears and through Saskatoon, where many of their cases remain unsolved. It's a film that pays respect, and offers reason for hope.
Finding Dawn , Christine Welsh, provided by the National Film Board of Canada