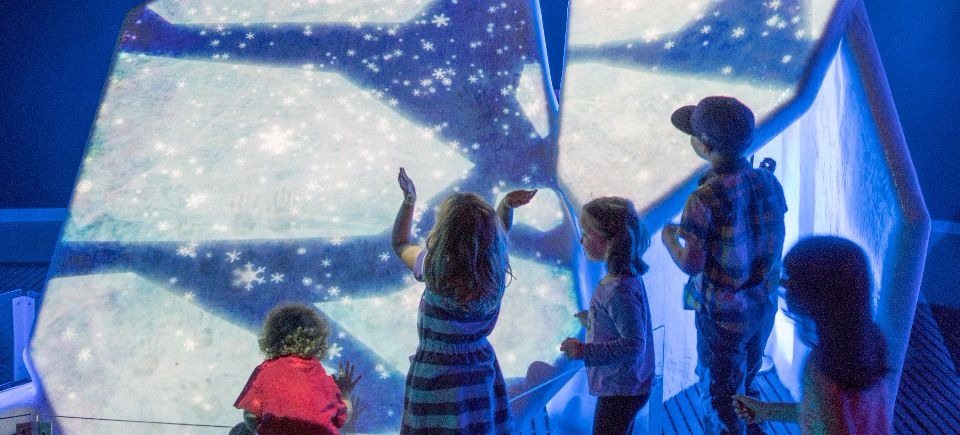 Touch a Real Iceberg at the Canadian Museum of Nature!
The Arctic is experiencing unprecedented change. Scientific data indicate this, and those who live there attest to it. This new reality is cause for concern — but also for hope.
In fact, filmmaker Carrie Mombourquette tackled the matter in her 2012 animated short, Meltdown, in which a polar bear must try his luck finding a job in the big city when the last of his Arctic ice environment disappears.
Meltdown, Carrie Mombourquette, provided by the National Film Board of Canada
This year, the Canadian Museum of Nature and the National Film Board of Canada teamed up to produce a unique interactive experience… with real ice! Dubbed Beyond Ice, the installation debuted in June 2017 as part of the museum's new permanent gallery, the Canada Goose Arctic Gallery. This Canada 150 legacy project immerses visitors in the Arctic's natural landscapes and its biodiversity through specimens, artifacts and interactives as well as through the voices and perspectives of the peoples that live there. Visitors are able to reflect about the impacts of change in the Arctic — in the past, present and future.
Have you ever touched a real iceberg?
At the heart of the exhibition is a real ice sculpture that evokes the Arctic lands that are being affected by transformative forces.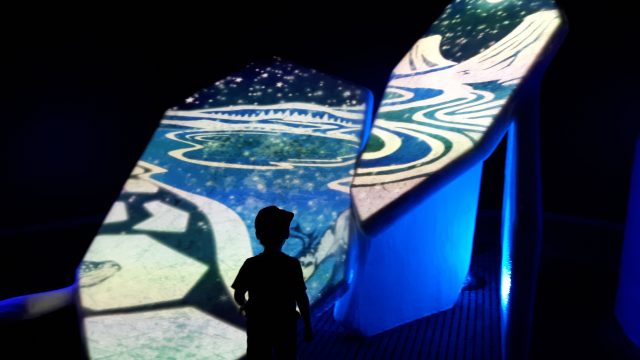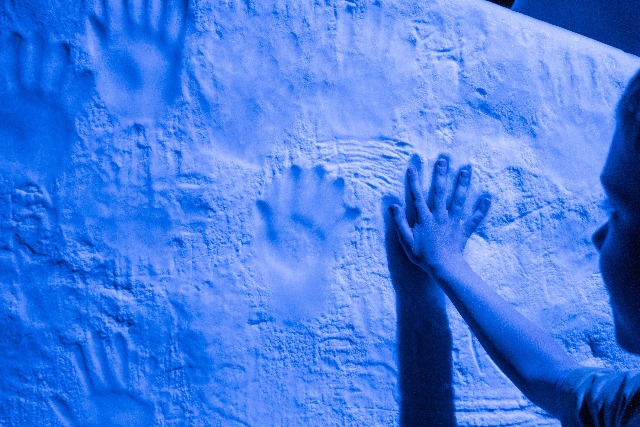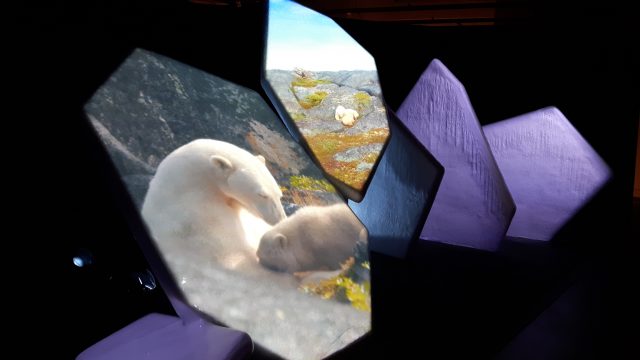 Upon entering the gallery, Beyond Ice transports visitors to the Arctic with a sensory experience of the region's sounds, light, sights, and even touch— with slabs of real ice. Visitors will be surprised by the rich biodiversity of the Arctic, and reminded of the interconnectedness between humans and nature. Arctic scenes and animation by Inuit artists projected on the ice bring the installation to life as visitors walk through it and explore the ice up close.
Entry to experience Beyond Ice and the Canada Goose Arctic Gallery is included with regular admission to the Canadian Museum of Nature. The museum is located at 240 McLeod Street in Ottawa.
Here's a little sneak peek of the experience!
Arctic: Beyond Ice is a co-creation between the National Film Board of Canada (NFB) and the Canadian Museum of Nature in Ottawa.
Étienne Paquette – Art Director & Experience Designer
Vincent Pasquier – Creative Technologist & Experience Designer
Géronimo Inutiq – Co-Creator, Composer & Sound Designer
Glenn Gear – Animator & Illustrator
Cover photo by Alex Macdonald