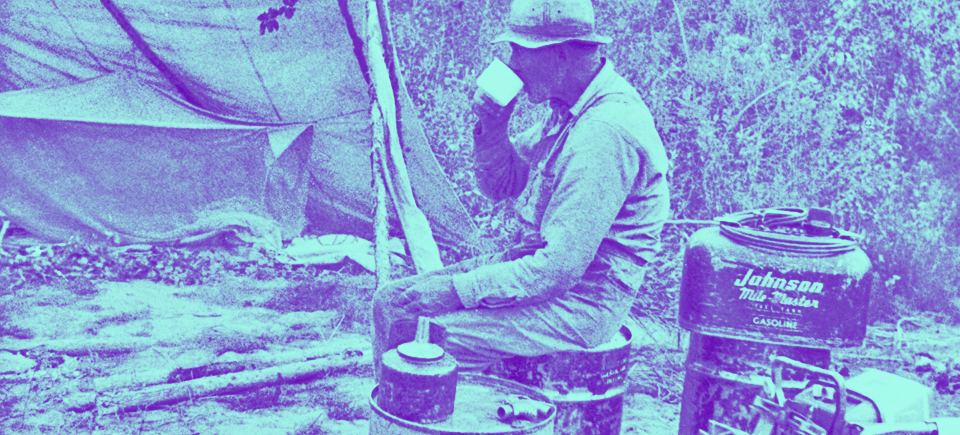 We Bet You Had No Idea These Films Were Canadian
What makes a film a classic? Is it just the passage of time (and is 'instant classic' an oxymoron), or does it require someone's (everyone's?) seal of approval, and, if so, who gets to decide? Or, maybe, sometimes, you just know? Whatever the case may be, these 5 films are tested and true NFB classics that are guaranteed to keep you glued to the screen.
Nahanni
Albert Faille, a rugged septuagenarian, lives a solitary life in the Northwest Territories and has only one thing on his mind: gold. But not just any gold, the gold of a fabled, lost mine in the Nahanni Valley. In this beautiful but perilous landscape, countless men have lost their lives, and heads, in search of riches.
"Seven times he has tried. Seven times he has failed… but maybe this time" Fallie will strike gold.
Nahanni, Donald Wilder, provided by the National Film Board of Canada
How To Build An Igloo
There's something mesmerizing about watching an expert do what they do best. In How to Build an Igloo, we get a chance to see two Inuit men deftly build a sturdy dwelling in under two hours, using only a metal blade and hard-packed snow. The ingenious design of the igloo makes it perfect for nomadic life in Arctic Canada, whether for overnight stays or an entire season.
How to Build an Igloo, Douglas Wilkinson, provided by the National Film Board of Canada
Gone Curling
Being the new guy in town can be tough, especially when you don't know how to play the local favourite: curling. But don't fret! Just get yourself a snazzy curling sweater and put your best foot forward (but mind the ice!) and you'll be one of the gang in no time.
Gone Curling, John Howe, provided by the National Film Board of Canada
Glenn Gould – Off the Record
This short film gives a rare look into the private life of a brilliant, Canadian pianist. Though Gould would have only been 27 at the time of recording, and already world famous, he favoured the quiet life, hoping to retire from performing altogether by the tender age of 35!
Glenn Gould – Off the Record, Roman Kroitor & Wolf Koenig, provided by the National Film Board of Canada
The Stratford Adventure
Like the original Stratford in merry old England, Stratford, Ontario is famous for its connection to The Bard. This charming short film records the foundation and first season of the Stratford Shakespearean Festival and the many delightful characters, real and fictional, that brought it all together.
The Stratford Adventure, Morten Parker, provided by the National Film Board of Canada