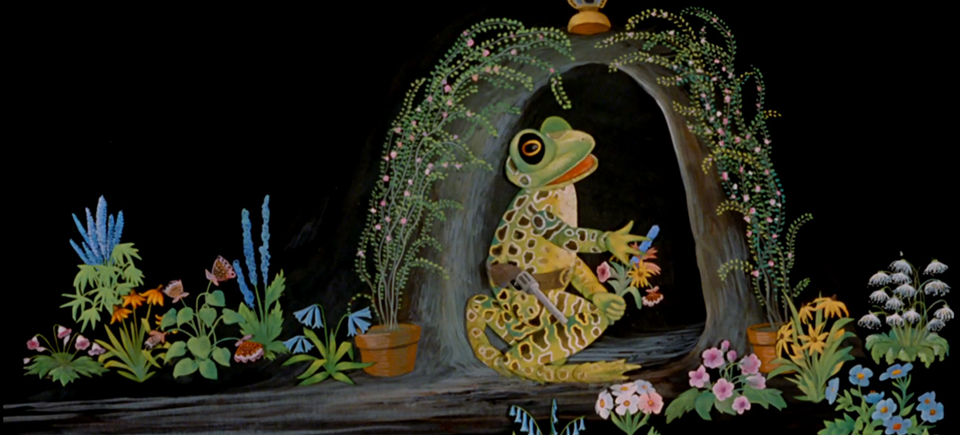 Animation Techniques: Cut-Out
This new series highlights different kinds of animation, explaining the techniques, and sharing some of our best examples. This week, we're focusing on cut-out animation.
The NFB has a rich, storied history with animation. Since almost its inception, it has bred world-famous animators, masters of their craft who produced the classics we still enjoy today. The Board has a global reputation for being a producer of some of the world's best animation, and a handful of Oscars to prove it.
One of the secrets of its success is diversity. The Board is like an incubator for new artists, and new ideas. We don't specialize in one or two techniques – we try 'em all. This week, we're focusing on cut-out animation.
One of the earliest forms of animation, or maybe even the earliest form of animation, cut-out animation has stood the test of time. It's exactly as its name describes – animation formed using cut-outs of materials such as paper, card stock, fabric, or whatever, set against a two-dimensional background. From there, it's more like stop-motion, as the objects are moved, then shot, moved, then shot, etc., etc.
We've got a nice selection of cut-out animation, and I went to three of our in-house authorities to see what their favourites were. I hit up Michael Fukushima, executive producer of the animation studio; Albert Ohayon, our collection analyst (or expert, as we call him); and Kate Ruscito, our social media strategist and all-around animation enthusiast. These are their picks.
Le Merle
This classic from Norman McLaren and Evelyn Lambart is a positively mesmerizing film that will have you tapping your toe and bobbing your head. If you think about it fleetingly, it's so simple – just a few cut out shapes moving against a couple of different backgrounds set to the tune of a French folk song. But when you really think about it, so much intricate work must have gone into each and every shot. It's mind-boggling. And a sheer pleasure to watch.
Le merle, Norman McLaren, provided by the National Film Board of Canada
My Financial Career
True confession: Until I sat down to write this post, I had no idea that this film was done with paper cut-out. It's one of my favourites, and I've seen it a bunch of times, but I had to go back and re-watch it. Then, of course, I just felt like an idiot. Anyway, enjoy the delightful Stephen Leacock tale of a young man who walks into a bank…
My Financial Career, Gerald Potterton, provided by the National Film Board of Canada
Mr. Frog Went A-Courting
Evelyn Lambart makes another appearance on this list, which should come as no surprise since cut-out was one of her most commonly-used techniques. And she was good. Once again, we've got rollicking imagery set to a jaunty folk tune. And once you get past the whole inter-species courtship thing, this little film is a really good time.
Mr. Frog Went A-Courting, Evelyn Lambart, provided by the National Film Board of Canada
The Hungry Squid
This film is not like the others in that while it is cut-out animation, its done digitally. The effect is pretty cool – very lively and surreal. The story itself features young Dorothy, a girl who's going through a tough time, and finding it hard to find someone who believes her. Yes, it's a tall tale about a homework-eating Squid, but come on – how often do you get to see a giant squid on a rampage?
The Hungry Squid, John Weldon, provided by the National Film Board of Canada